When you want to feel like you're on vacation for the day or a few hours, head to one of these beach clubs in Singapore. With sand under your toes, drink in hand and food on order, you'll feel like you're miles away from the big smoke in no time.
FOC Sentosa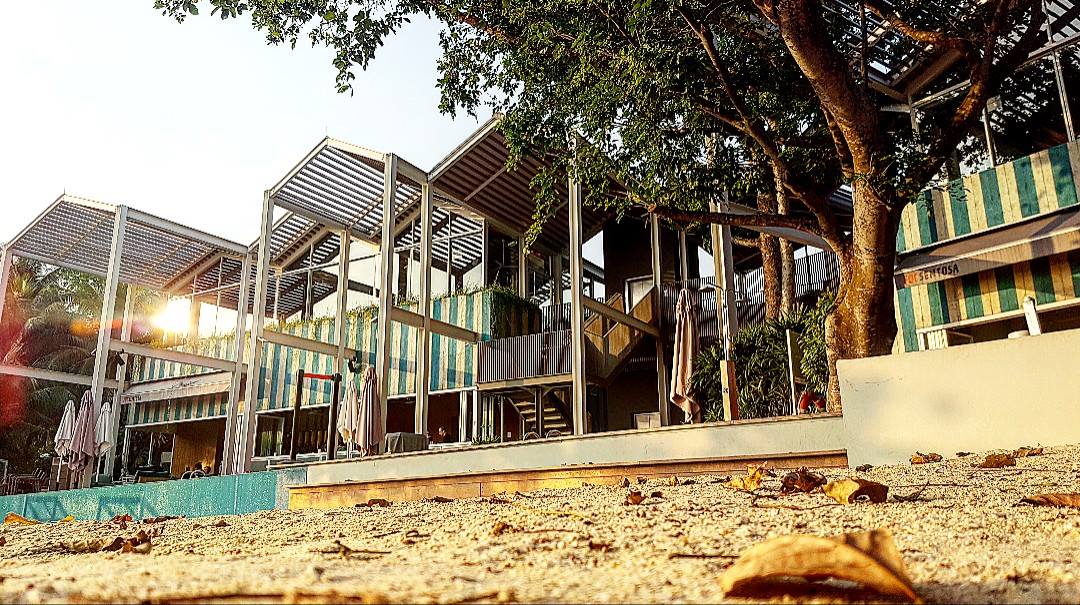 Inspired by Barcelona's vibrant beach culture, FOC Sentosa brings Mediterranean spirit, cuisine & drinks to Singapore. Michelin-starred Chef Nandu Jubany, Chef Jordi Noguera and award-winning mixologist Dario Nocentini, are striving to give you an interactive dining experience with Spanish tapas, paella and BBQ delights.
Ola Beach Club
Take a quick trip to Hawaii without leaving Singapore at this Hawaiian themed beach club - Ola Beach Club. Serving both Hawaiian cuisine as well as cocktails by the beach on Sentosa, this place appeals to both families and singles. Beach goers can choose to relax indoors or out with views of the sea. When it's time to cool off, take a dip in the pool or choose from one of the many water sports available.
Mambo Beach Club
Take a vacation on Sentosa at Mambo Beach Club. Sit under a covered oversized daybed looking over the beach, pool side in cabanas or loungers or inside to escape the heat. This place is also has lots of space for events.
Tanjong Beach Club
The trendiest beach club in the Sentosa scene, Tanjong Beach Club offers a marvelous restaurant and an outdoor pool along the beach to relax and enjoy some exquisite cocktails or a game of beer pong.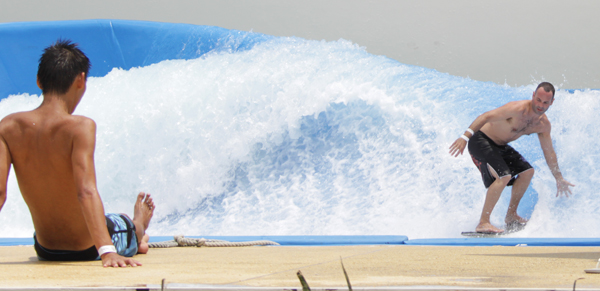 Singapore might not have natural waves for surfing, but that's where the Wave House helps out with their wave club. Try surfing the waves or hang out at one of their bars our loungers. Located on Sentosa.
Sand Bank
Get the beach club vibe without going to Sentosa. At Sand Bank located at East Coast Park, there's a small pool for the kids and great food all day long.
George's

George's has 5 locations in Singapore, 4 of which are located by a beach or has a water view. The East Coast Park Beach Club location has its own sand pit complete with toys for the little ones so parents can enjoy a meal or drink in peace. The Pasir Ris Park location offers great water views in a relaxing environment. The Punggol location is on the second floor of the Punggol Settlement complex offering views of the water and cycle path below.
Tip for parents: there's a horse stable behind the George's in Punggol. Get more ideas on things to do with kids in Singapore here.