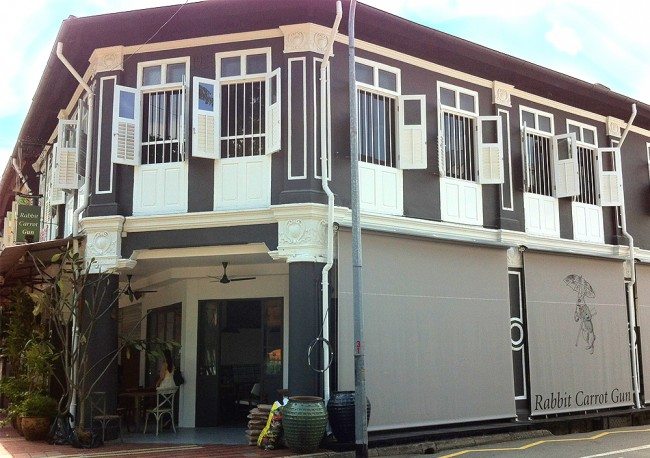 We stumbled upon this newly opened café meets restaurant just by chance while looking for a suitable lunch spot. What lured us in was a quirky English café style interior in a renovated shop house, and a menu of pasta, quiche and salads. The whole lunch menu is full of fresh creative dishes using lots of vegetables including beetroot and rocket, different kinds of cheese including goat cheese and gruyere cheese and lots of baked dishes. Absolutely perfect for lunch.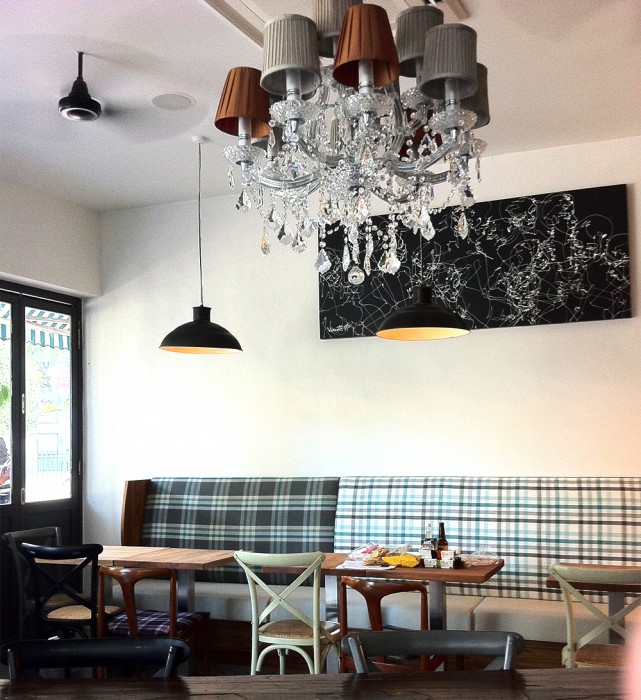 We soon found out the chef was English, then everything made sense - from the dishes, to the decor, to their exceptional Buckshot Ale brewed specially for them - it all has a bit on English flavour. As a lover of hearty European beers their Buckshot Ale is everything I look for in a good pint of beer. At only $12 a pint, we will be back for both the beer and the food.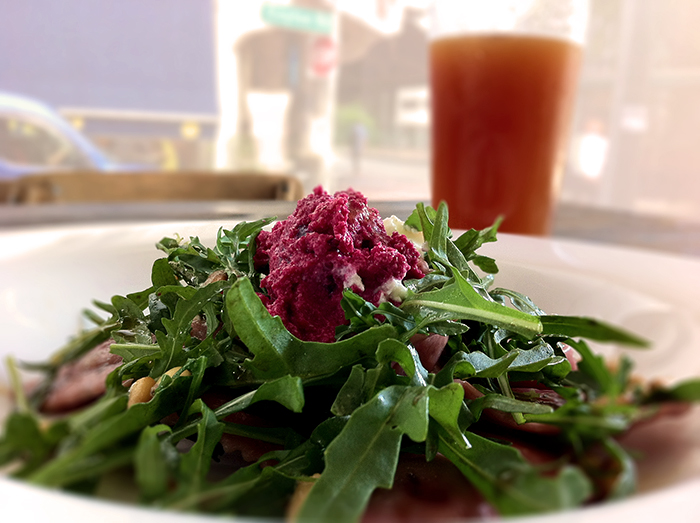 After agonising over what to get, my husband settled on a beetroot ravioli topped with rocket, pine nuts, goats cheese and beetroot pesto. Not exactly as the menu described, but delicious either way.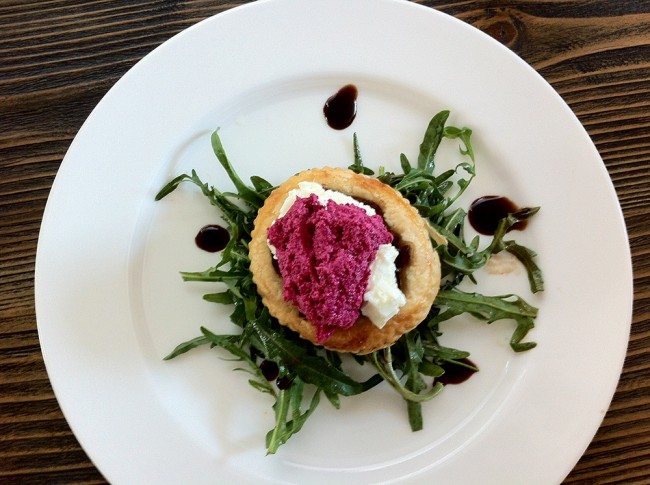 I decided to try their Warmed Goats Cheese with Onion Marmalade Tart Served with Rocket & Beetroot Pesto. Another stellar dish that is like eating a rocket salad topped with spoons full of soft goat cheese and a phyllo tart. The sweet onion marmalade in the phyllo was exceptional. Everything worked so well together, it just would have been nice to have more of everything. Next time, we will make sure to order a potato or pasta salad and extra rounds of their great Buckshot Ale to fill us up.
Revisit
We stopped by Rabbit Carrot Gun again, this time for dinner with friends. I had the last Fish Pie ($22) available, my husband had the Braised Rump Steak with Sweet Potato Mash ($26), and our friends each had different dishes from the dinner menu. Our table of six each agreed the food was ample, excellent and that we would all be back. Funny enough my Warmed Goats Cheese with Onion Marmalade Tart from our first visit was on their starter menu.
Rabbit Carrot Gun
49 East Coast Road
Singapore
T: 6348-8018