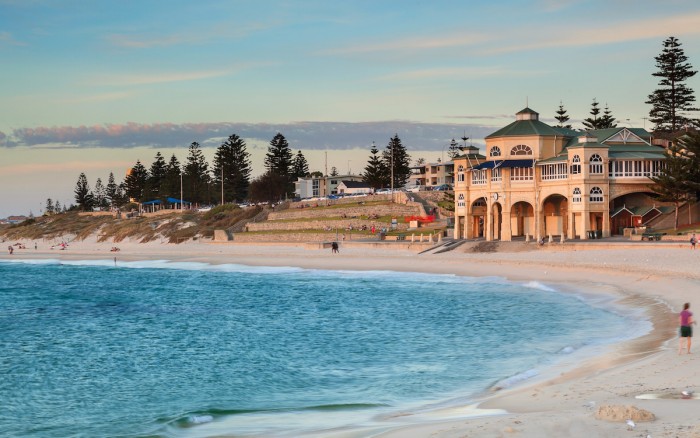 There's no better way to enjoy the abundance of sunny days Perth boasts each year then to spend it on the beach. Cottesloe Beach is a charming seaside destination where you can lay your towel under the protection of shady trees in the grass, or under the full sun on the sand.
Besides the opportunity to bring your own picnic and beverages, the strip behind the beach offers a great selections of bars, restaurants and ice cream shops. Our favourites are the Verandah Bar at The Cottesloe Beach Hotel where you can get a seat looking over street watching vintage cars cruise by and Red Spoon for some frozen yoghurt or Gelato.
Getting to Cottesloe Beach
A 15-20 minute train ride from downtown Perth, then another 15 minute walk to beach. Just follow the stencils on the sidewalk of a blue wave to the beach.
Get more ideas on short and easy day trips from Perth here.