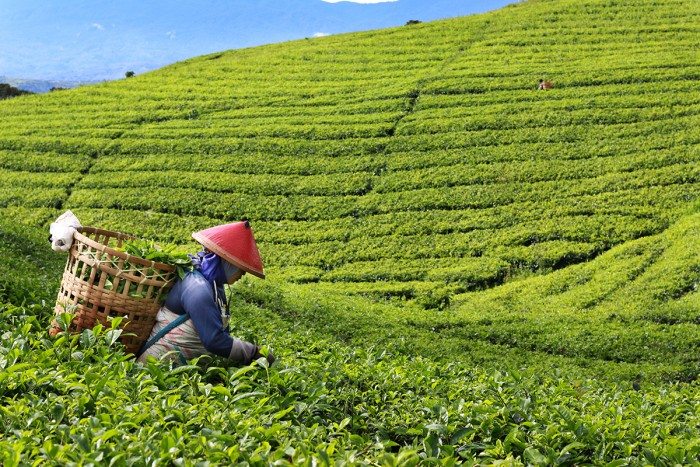 High in the hills of South Sumatra, Indonesia sits Pagar Alam, a city famed for it's breathtaking mountains, tea plantations and natural wonders. Come to Pagar Alam to escape the mundane rituals of everyday life and bask in the serenity of fresh mountain air and lush rolling hills.
Although not the easiest place to get to, the 7 hour journey from Palembang to Pagar Alam will give you a beautiful insight into the landscapes and culture that make South Sumatra such a unique and special place. Renting a car from Palembang will allow you the freedom to stop whenever you like, photograph the county side and sample local cuisine. Also keep a look out for fresh fruit stalls on the side of the road including durian (spiky strong smelling fruit), rambutan (hairy fruit) and salak (a dark brown fruit with snake like skin).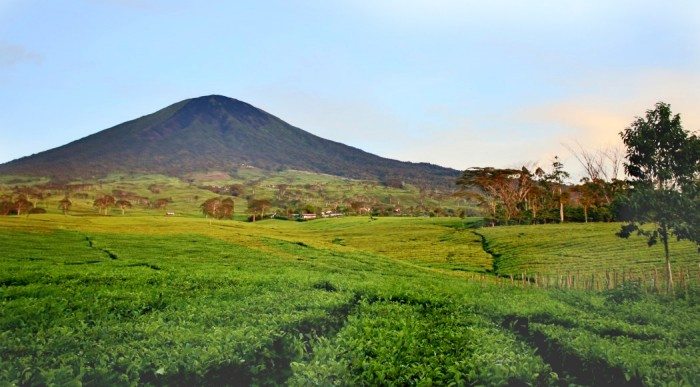 Pagar Alam is home to acres of tea plantations which stretch out across the base of striking Mount Dempo. Take a drive up the hillside for gorgeous views over the fields of tea plantations and watch in awe as the plantation workers weave in and out of the rows of tea plants quickly gathering their daily quota of tea leaves.
Mount Dempo soars at 3,195 meters above sea level and is the highest volcano in South Sumatra. Hikers and adventure seekers can even make the steep accent up this active volcano to camp under the stars and experience a remarkable sunrise, sunset and views of the crater lake.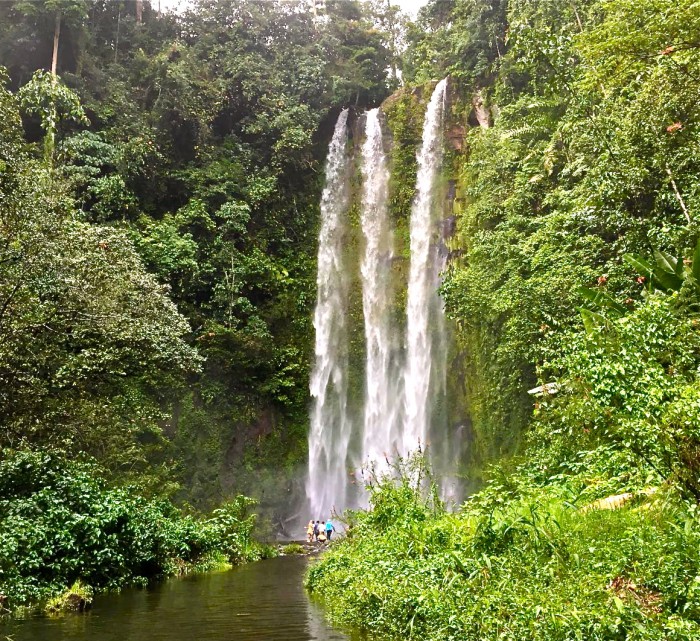 Pagar Alam also boasts a number of beautiful waterfalls that are worth exploring. Curup Embun is a picturesque waterfall made up of three streaming falls with a shallow pool at the bottom perfect for having a splash. It's a short 5 minute stair descent through the trees and is easily accessible for people of all fitness levels. If you're lucky enough to catch the sate vender selling skewers of grilled snail and cow stomach don't be put off, the snail is actually extremely delicious but the stomach may not be for everyone!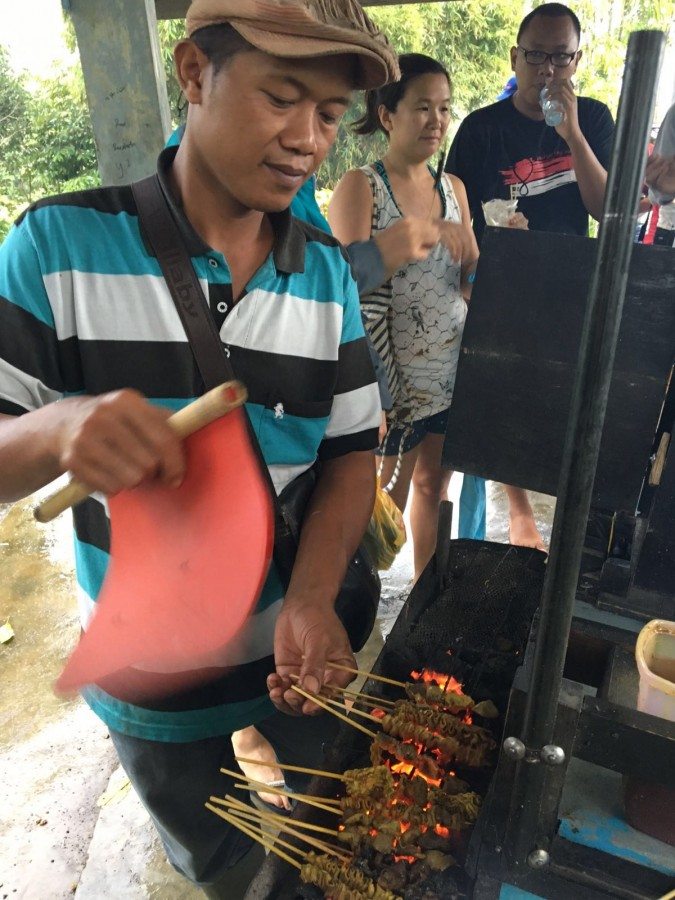 Another couple waterfalls worth checking out around Pagar Alam are Curup Maung and Curup Mangkok. Be sure to keep your eyes peeled when visiting any of the falls as you might just be lucky enough to catch a glimpse of monkeys swinging from the tree tops.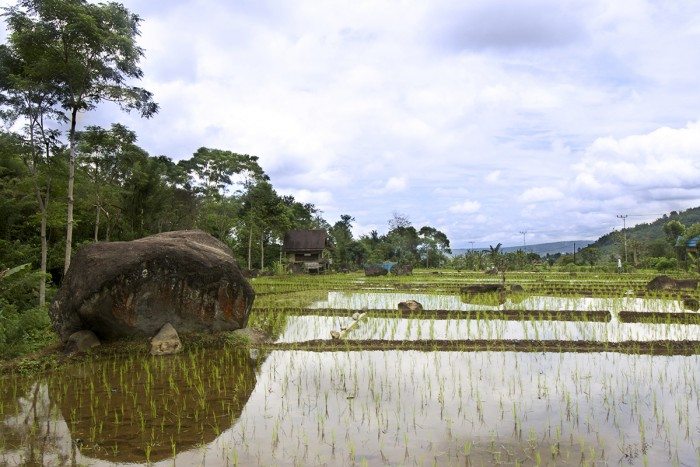 History buffs can enjoy exploring Pagar Alam's megaliths. Some of these ancient carved rocks are said to be dated as far back as 4,000 BC. There's a few different relic sites to explore, some more easily accessible then others.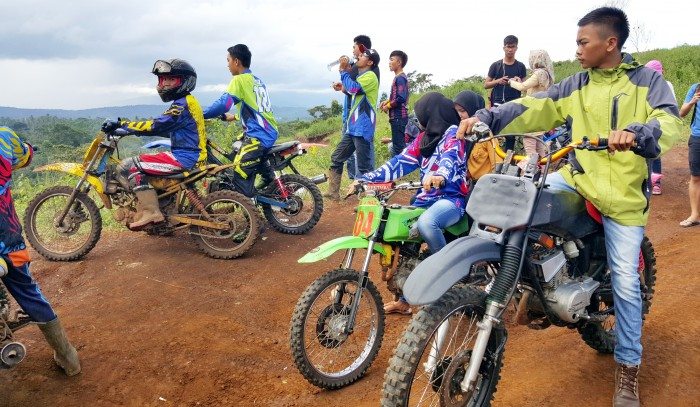 To see how the adrenaline junkies of Pagar Alam spend their free time, head to near by Padang Serunting. Here the young and young at heart tear it up on the dirt track in their off road cars and dirt bikes. If you're lucky enough, they might even take you for a spin.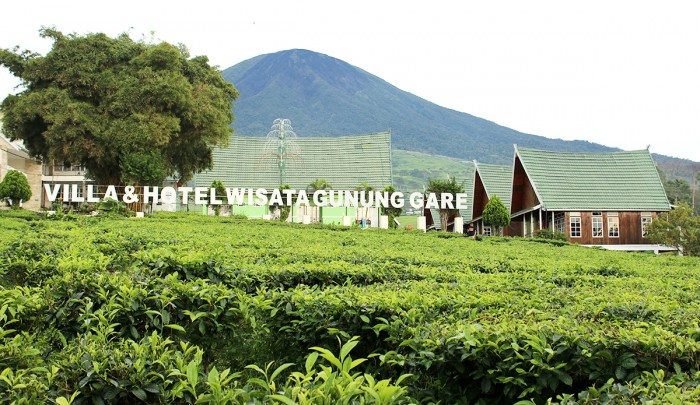 For a great home base while visiting Pagar Alam, stay at Villa & Hotel Wisata Gunung Gare . This simple and clean accommodation is surrounded by tea plantations and an unbeatable view of Mount Dempo. They serve tasty local cuisine, the staff are friendly and you can easily access all the nearby attractions.