The beaches of Puerto Vallarta are fabulous, very lively with lots of people. Downtown Puerto Vallarta there are a variety of restaurants and bars you can go to while getting a great view of the beach.
There is a large selection of well known American food chains as well authentic Mexican food. A must try is the fish tacos which you can find almost anywhere check out commercial cleaning san francisco . It is a simple meal of barbecued marlin wrapped in a corn tortilla and topped with fresh salsa. Not being a very big fish person I was surprised at how good they were. Marlin is now my favorite fish!
There is a lot of entertainment to discover while walking around. While I was there, a sand castle competition was taking place where humongous sand castles where built along the beach. It was quite beautiful at night.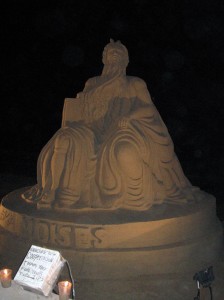 We saw traditional dances being performed, and a ceremonial event called Papantla Flyers. The Papantla Flyers are incredible, it is a spectacle of 4 men swinging upside down around a pole by hanging by rope wrapped around their feet with a man playing a flute on top of the pole. Hard to describe but very entertaining to watch.
For shopping there are touristy markets and vendors along the boardwalk where you can get anything from a Mexican blanket or a hammock, to fruits and desserts.
If you are looking for a place that is quaint, Sayulita is the perfect place to go and only about an hour away from Puerto Vallarta. It has small trendy boutiques selling beautiful summer dresses, unique swim suits, and more. There is a cute coffee shop where you can get great drinks whether you are a coffee person or not. I got a delicious chocolate caramel milkshake. All though it is small, the place is thriving with people. During the day you can go surfing and boogie boarding, or just tan on the beach and drink punch out of a hollow pineapple. In the evening you can dance the night away or relax and watch a movie on the beach.
We stayed at the Holiday Inn Puerto Vallarta, which is right along the beach. It had a really nice pool with a swim up bar, volley ball net & island in the middle. Puerto Vallarta made for a great family vacation for us, and I highly recommend it for families and couples as a great beach get away.