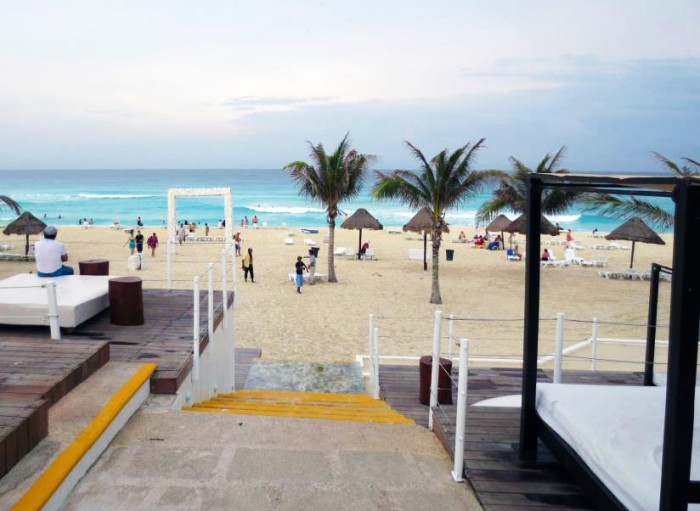 This party resort is the prime location for young adults to escape their busy lives and let loose for a week of sun, swimming and unlimited cervezas (and maybe a tequila shot or two). My travel buddy and I arrived in Cancun a day after our last exam, so we were ecstatic to lounge on the beach, tan in the hot Mexican sun, and unwind after a long semester at school. Ironically, my vacation to Cancun wore me out faster than the four grueling months I spent buried in my textbooks. Don't get me wrong, we had a blast, but the bustling nightlife was too exciting to pass up and we didn't get much sleep!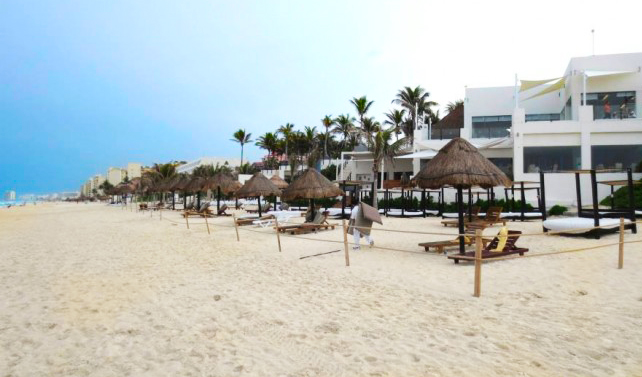 When we got to Mexico, I thought, naively, that I wouldn't spend too much money since the resort was an all-inclusive. Quickly, I realized the only way to get decent service at the restaurants and bar was to tip generously. The Oasis is a large resort with many guests, and the servers are likely to brush you off unless they have a cash incentive. I was also surprised to find out that cover for most of the nightclubs was 50 American dollars. This price included access to an open bar, which was nice, but I still felt that it was overpriced.
Of course, it was naïve of me to assume I wouldn't be spending much money in a place like Cancun. It's a hotspot for tourists from all over the world; of course everything is overpriced. The resort itself was perfect for a pair of twenty year olds like myself and my travel buddy, and we met tons of other young adults voyaging to Mexico in an attempt to escape their hectic lives at home.
For families, I do not suggest the Oasis. The pool is constantly packed with people wobbling around with a beer in each hand. Hordes of partiers crowd around the swim-up bar to badger the bartender for more alcohol while the bartender frantically attempts to please the crowd of demanding drunks. Every afternoon, the resort holds a different contest with the prize of free cover to one of their partnering nightclubs. These contests include chugging contests, dance-offs and other activities, all which can get a bit wild and slightly inappropriate for a younger crowd.
The beach was unreal. The water was unbelievably blue and glowed against the white sand that lined the shore. It was hard to find vacant beach chairs, but that's probably because we couldn't roll out of bed early enough to snag some.
Overall, the trip was a blast. If you're looking for a more luxurious vacation, I suggest trying the Grand Oasis, which is attached to the Oasis but has it's own private pool and a wider variety of restaurants. If you're a low maintenance, twenty-something year old looking for a good time and a crowd of like-minded individuals, Oasis Cancun is the perfect spot for you. Don't expect amazing food, outstanding service or beauty sleep and prepare for a wild week of nonstop partying.