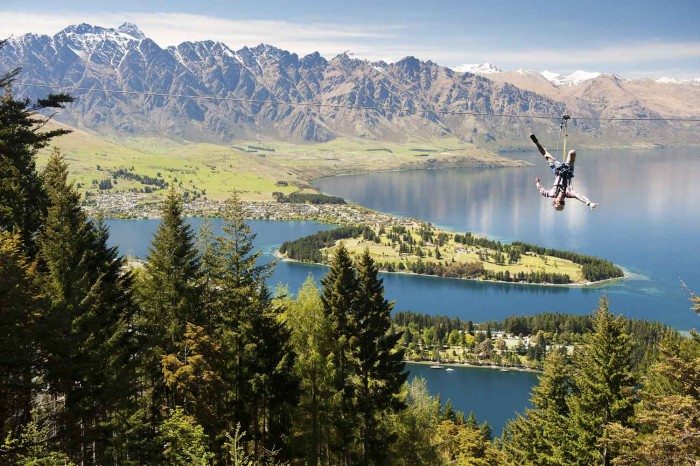 Some of us just aren't happy lounging by the beach with a cocktail in hand, or sitting in a café watching the world go by. In fact, some people aren't happy on the ground at all.
For those who crave adventure and speed and dangling 150 meters above the forest floor, ziplining is where it's at.
Asia as well as Australia and New Zealand offer several thrilling zipline treks. Soar over roaring waterfalls on Mindanao on the highest zipline in Southeast Asia; fly down the world's steepest zipline in Queenstown, New Zealand; zipline to your treehouse campsite in the Laotian jungle.
Here are five zip lining adventures adventure-seekers in Oceania should consider.
Chonburi Zipline Tour - Chonburi, Thailand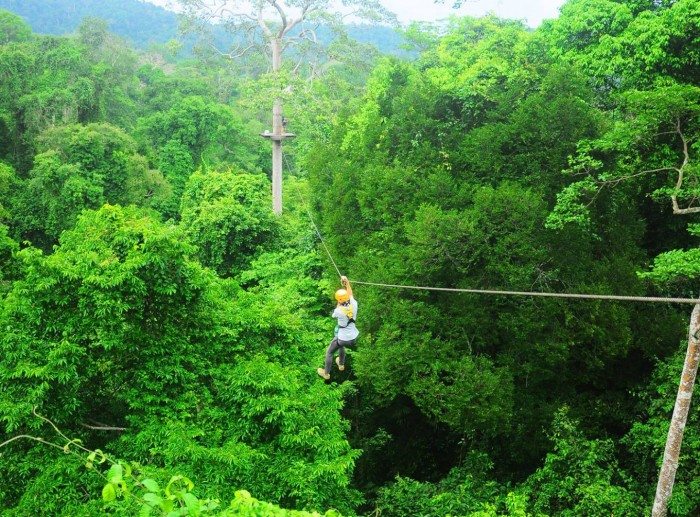 If you're vacationing in Bangkok or Pattaya and are looking for an adrenaline rush (other than the one you get trying to cross the road), the Chonburi Zipline Tour is only about an hour away. Situated in the Thai rainforest, this tour offers three kilometers of zipline, one of which is over 300 meters long; 24 platforms; two hanging sky bridges; and two rappel descents. It also holds the title of the highest zipline in Thailand.
Visitors can also add the "Go Gibbon!" experience, in which you zip, climb, swing, and crawl through a treetop obstacle course.
Tree Top Explorer - Paksong, Laos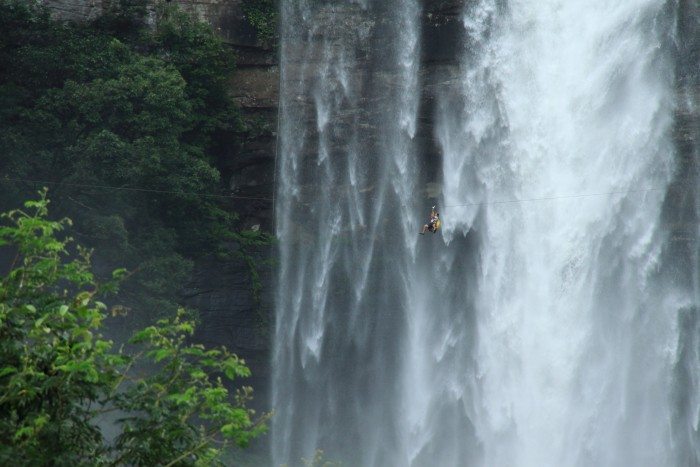 This two- or three-day tour (or "Tree Day Tour") takes place in the gorgeous jungle of southern Laos. You'll fly over deep ravines and past a massive, stunning waterfall. You'll trek through the rainforest, walk through coffee plantations, swim in streams, and camp overnight in traditional treehouses—only accessible by zipline.
The tours are open to adventurers between 7 and 77 years old. Tree Top Explorer has been called "magical," "a once-in-a-lifetime experience," and "one of the greatest experiences in my life" by reviewers on TripAdvisor. Who's in?
The Seven Falls Zipline - South Cotabato, Mindanao, Philippines
If heights aren't your thing, you may want to skip this next adventure. At 180 meters tall, the Seven Falls Zipline, located in Lake Sebu, South Cotabato, is the highest zipline in Southeast Asia. One of the zipline legs is 740 meters long, giving you plenty of time to enjoy the jaw-dropping scenery around you.
The zipline is named for the stunning Seven Falls, a collection of seven waterfalls at Barangay Lake Seloton. Only Falls 1 and 2 can be easily reached by tourists, but the zipline passes over five of the falls. Lake Sebu is also home to the T'boli indigenous people and visitors can experience their unique culture.
Zip Trek Ecotours - Queenstown, New Zealand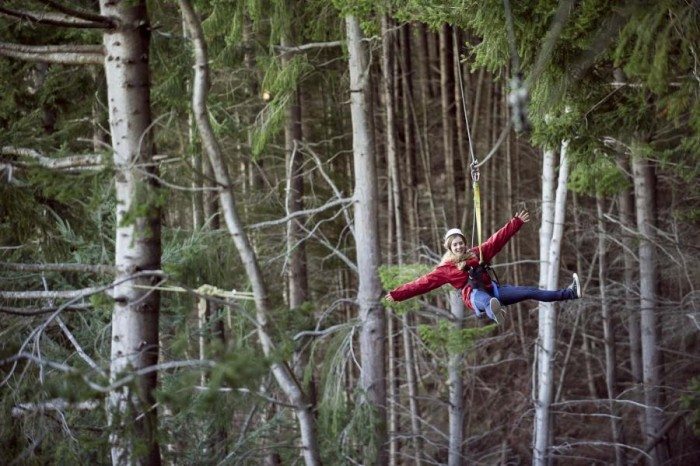 This award-winning company offers multiple zipline eco-adventures to choose from, including a four-line tour, six-line tour, twilight tour, and a combo tour.
Their Kea tour also features the world's steepest zipline, descending 30 stories at speeds up to 70kph! Ziplining in daylight isn't scary enough for you? The twilight tour takes you through Queensland's mixed alpine forest; you're outfitted with a nifty headlamp to light your way.
TreeTop Crazy Rider - Wyong Creek, NSW, Australia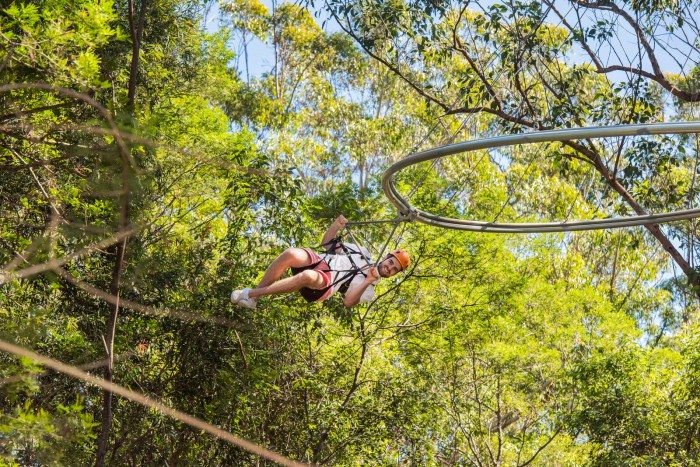 For those who seek something even more thrilling than a "regular" zipline, consider the TreeTop Crazy Rider in New South Wales. This ride calls itself "the fun-filled love child of a rollercoaster and a flying fox." Riders twist, turn, zigzag, and whip around trees. There are three different options for different ages and abilities. TreeTop Crazy Rider also features the world's longest rollercoaster zipline.