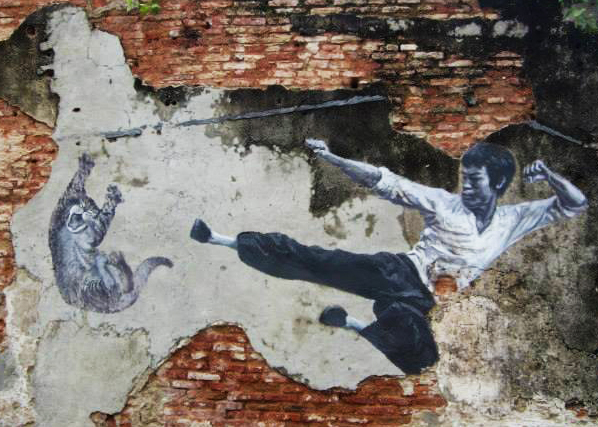 George Town, the capital of Penang in Malaysia, is a quaint city with not only delicious Malay street food but also amazing street art. Look in hidden corners and alleys around Georgetown to find these creative masterpieces. You'll find murals of children that often interact with their surroundings and incorporate real objects like bicycles and chairs. These are all done by the Lithuanian artist, Ernest Zacharevic.
There is also a collection of twelve cat murals painted by ASA, Artists for Stray Animals, that encourage kindness to cats, including the piece above titled "The Real Bruce Lee Would Never do This".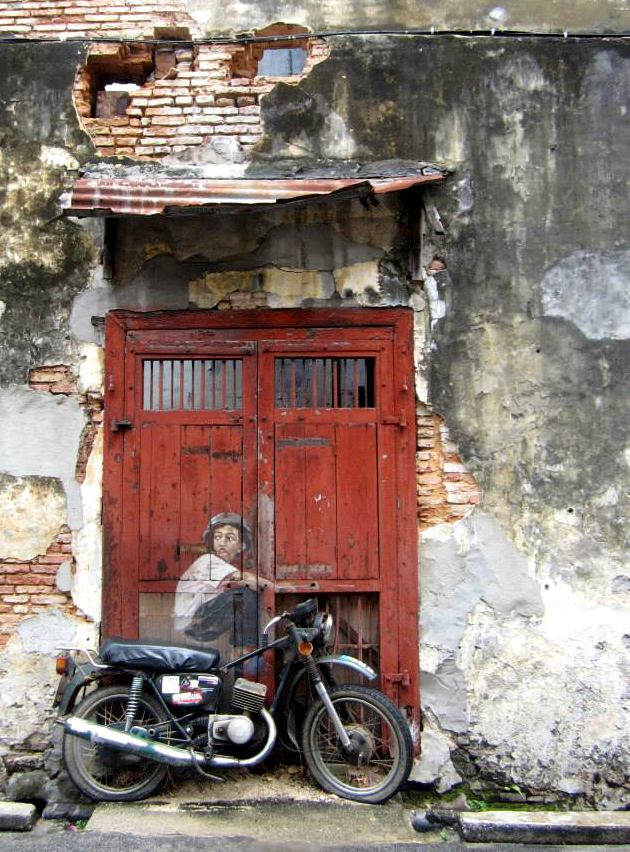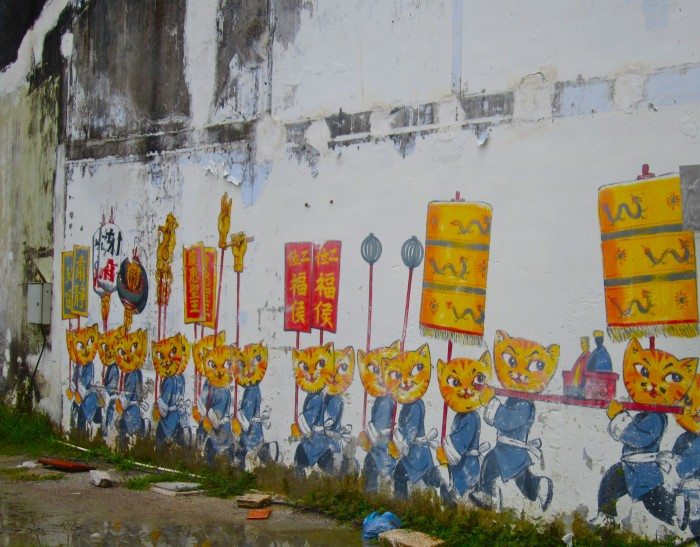 Other artwork to look for includes welded iron wall sculptures that depict a funny take on the local way of life while giving viewers a brief history lesson at the same time.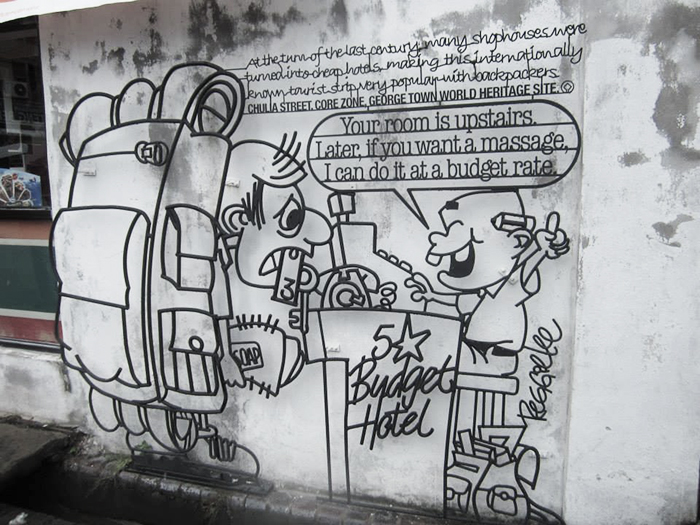 The best ways to find the artwork are on foot are by bike. You'll find bike rentals places scattered around.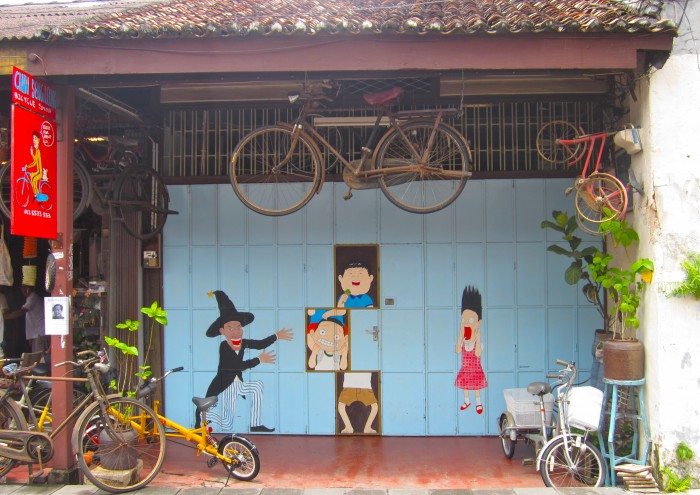 [imagebox maintitle="A Foodie's Guide to Penang" subtitle="" image="https://sumabeachlifestyle.com/wp-content/uploads/2012/05/Penang-Laksa.jpg" color="white" space="60" link="https://sumabeachlifestyle.com/penang-best-hawker-food/"]

Click here to see a map with locations and more details of the artwork around George Town.

View Street Art of George Town, Penang in a larger map