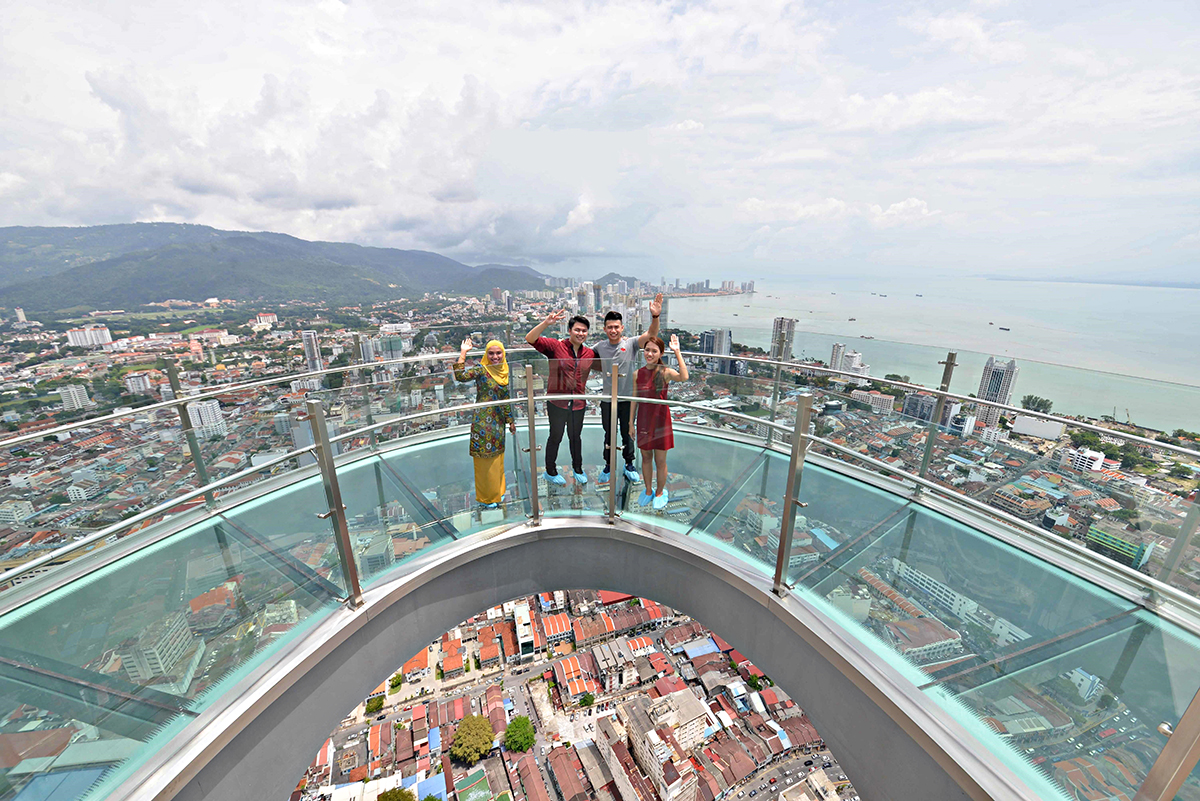 Quaint Georgetown in the Malaysian city of Penang has a new attraction sure to pull in thrill seekers. The 68 floor mall Komtar, has added a glass bottomed 'Rainbow Skywalk' to the top its building. Jutting out several meters from the building it is now the country's highest skywalk. Not only is the floor of the new structure glass, so are the railings. This is not an attraction for the faint hearted.
The old roof of Komtar used to be a helipad when the mall was just 65 floors high. Three more floors have since been added by removing the helipad and transforming the roof into an attraction.
Komtar itself is a multipurpose complex which consists of a transportation hub, administration offices as well as multiple retail outlets. Food options include multiple fast food chains, as well as local restaurants.
The official opening of the Rainbow Skywalk is 18 December 2016 and more attractions will be added to the roof in the coming future.