The majority of visitors to Bali, Indonesia stay in and stick to the area around Kuta and Seminyak as well as the resort area of Nusa Dua. But there is some much more to see and do in Bali. Don't miss out on these 10 great things to do in Bali beyond the tourist centres.
If you have kids, read Ultimate Guide Of Things To Do In Bali With Kids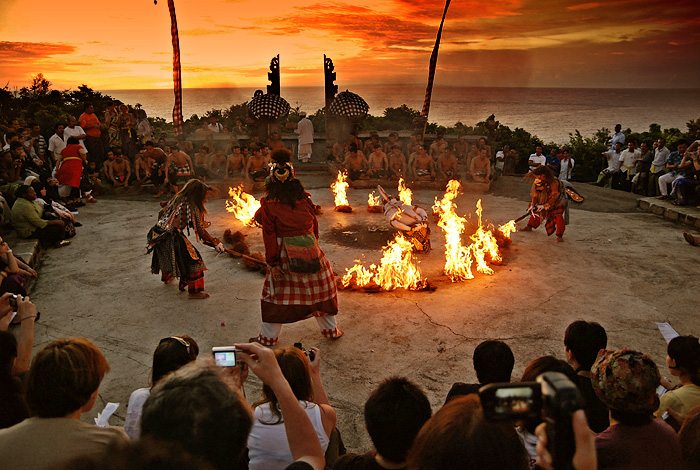 Kecak Dance
In the Uluwatu temple perched on a cliff in Bali, the famous Kecak dance is performed with amber skies and crashing waves in the background. The show starts as the sun starts to set, continuing after dark when torches are the only light remaining. Instead of instruments, the story of Ramayana is performed to the sound of 50 or more male voices chanting "chak-achak-achak," giving the dance its name.
Read more about Bali's Kecak Dance | Check rates on a tour to watch the Kecak dance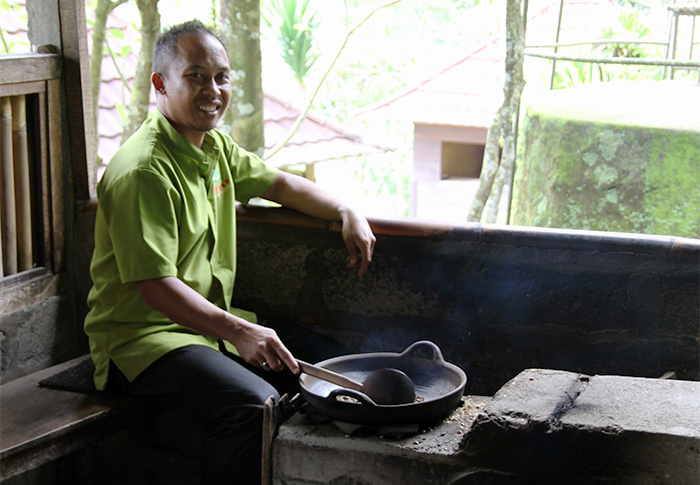 Luwak Coffee Tasting
About half an hour north of Ubud is the I Love BAS Bali Coffee Plantation. Here you can taste a variety of locally produced tea, coffee and the famous Luwak Coffee. A tray of tea and coffee samples are complementary but to try the world's most expensive coffee, Kopi Luwak, will set you back RP. 60,000 ($6 USD). Which is really a deal considering a cup of this liquid gold easily goes for well over double outside of the plantation.
Read more about Luwak Coffee Tasting | Check rates on a tour to Ubud for Luwak coffee tasting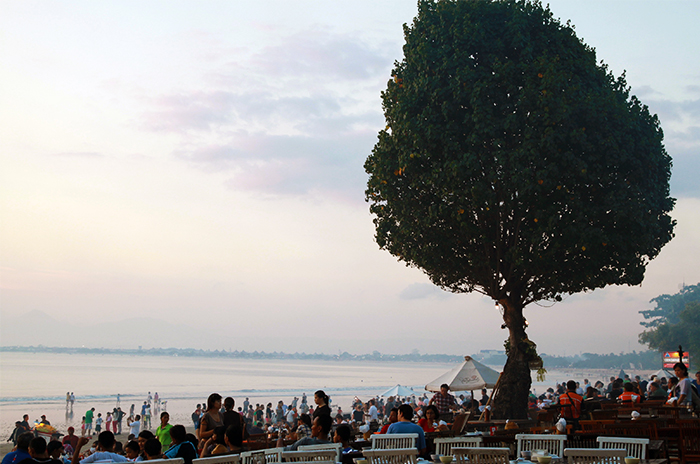 Seafood on the Beach in Jimbaran
For the freshest seafood at the best prices for waterfront dining, there is no place better in Bali than the famous strip of restaurants located along Jimbaran beach. Here you can watch the sunset, dig your toes in the sand and enjoy a feast of seafood all for a very reasonable price. Walk right up to the fish tanks and choose what you would like for dinner. Select from a variety of fish and crustaceans mostly caught by Jimbaran's fisherman and picked up that morning at the fish market. All sold by weight, it is worth asking and bargaining on the prices before deciding on a restaurant.
Read more about Seafood on the Beach in Jimbaran | Check rates on a tour to visit Jimbaran beach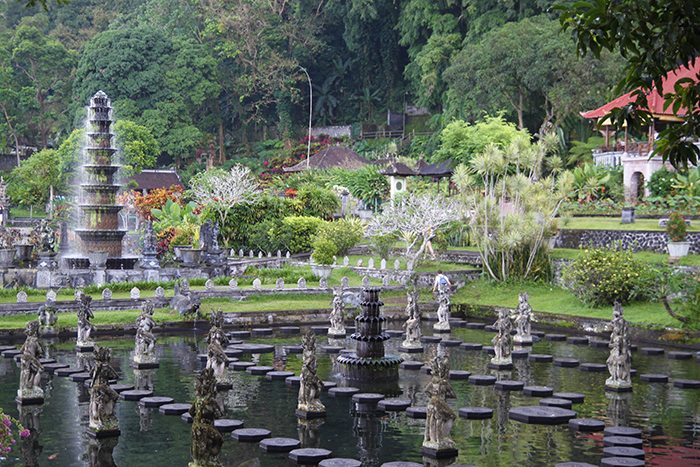 Tirtagangga Water Palace
Just over a two to three hour drive up the east coast of Bali from Kuta lies the Tirtagangga Water Palace – a former rest villa for the late heir to the Kingdom of Karangsem. Built in 1948 the palace was destroyed almost entirely by the eruption of nearby Mount Agung in 1963. Now lovingly restored and filled with large koi, it's a great spot to unwind surrounded by the sound of trickling water and lush forrest.
Read more about Tirtagangga Water Palace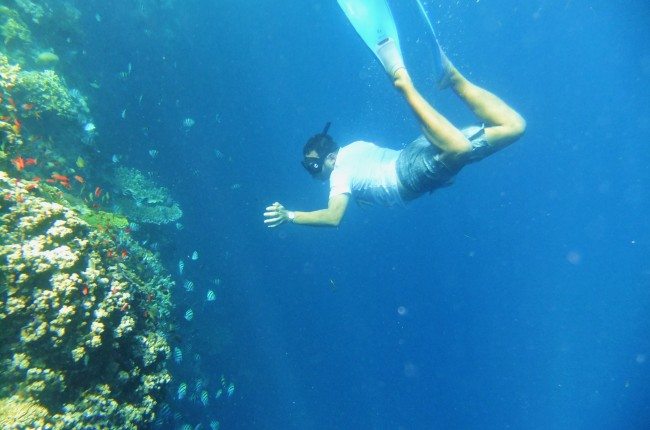 Snorkelling or Diving at Menjangan Island
The best snorkeling in Bali can be found off of a little island called Menjangan Island. Located 3-4 hours by car from Kuta, it is well worth the trip to see unspoilt coral and a wealth of marine life. The island is accessed from the mainland by a 10 minute boat ride to Cave Point where the highlight is an underwater cliff.
Read more about Menjangan Island | Check rates on a snorkelling tour to Menjangan Island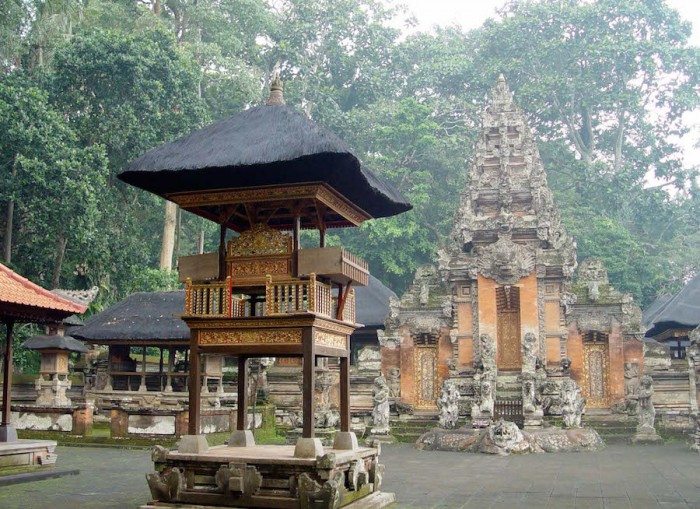 Ubud Monkey Forest
The Ubud Monkey forest is both a nature reserve and home to a few Hindu temples. Inside there are 3 Hindu temples thought to be constructed in 1350 and surrounded by lush forest. To no one's surprise, there are lots of monkeys here. An estimate of over 600 macaques call the area home. Deers can also been seen inside the reserve
Check rates on a tour to the Monkey Forest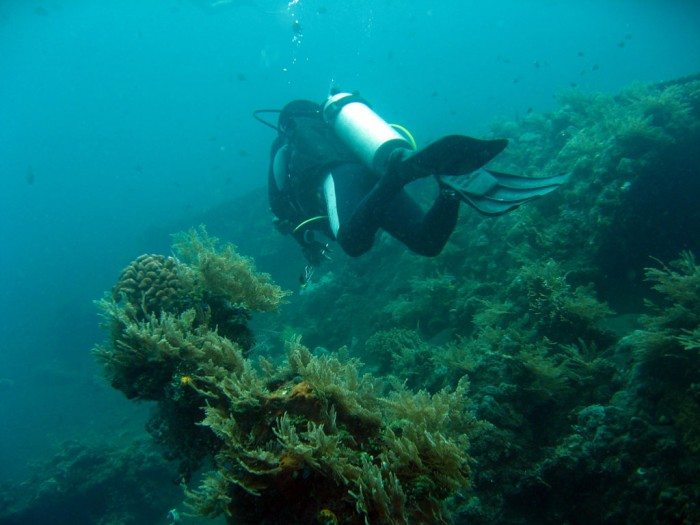 Wreck Dive at Tulamben
Tulamben is a small fishing village on the north-east coast of Bali. Here visitors can dive a wreck only 25 meters from the shore and 30 meters under water. The wreck of the Liberty is a US Army Transport ship torpedoed by a Japanese submarine in 1942. A wide variety of coral and large fish visit the site including mola mola and whale sharks in some seasons.
Check rates on diving packages to Tulamben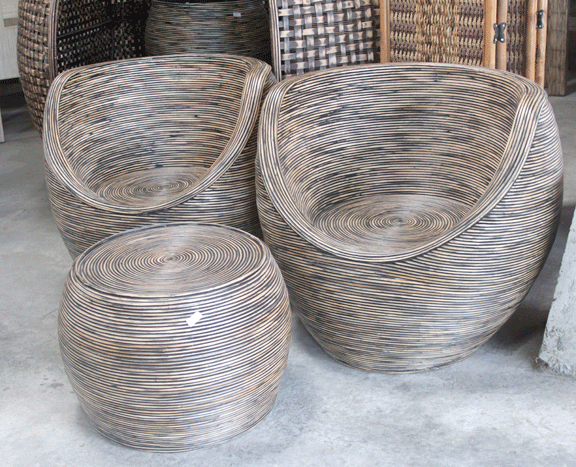 Furniture and Accessories Shopping Around Ubud
In the hills around Ubud away from the beach, you will find little towns that specialize in different trades & crafts. You can hire a car & driver for fairly cheap that will drive you around to the different shopping areas. In one small town, all the stores that line the main street sell different types of outdoor furniture. You can find rattan furniture in traditional Balinese style as well as very modern designs.
Read more about Furniture Shopping Around Ubud
Dolphin Watching at Lovina Beach
The black sand beach of Lovina is a quiet, less frequented beach on the northwest side of Bali. A great place to relax while looking out for a glimpse of a pod of dolphins. A day trip here can include a visit to the nearby Manjangan island and Gitgait village where there are 3 beautiful waterfalls.
Check rates on a tour to Lovina Beach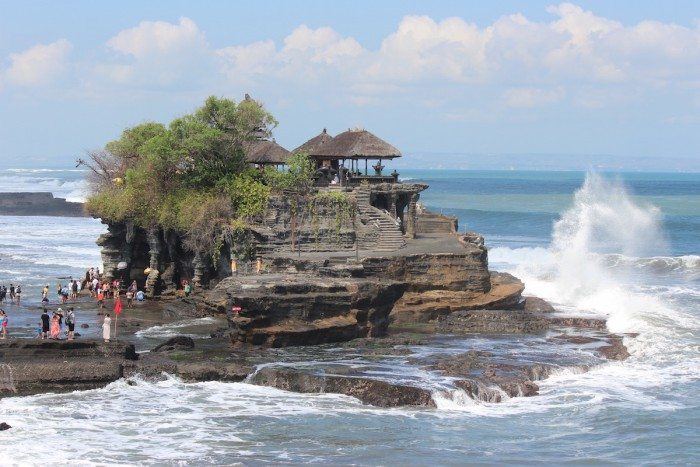 Tanah Lot
Probably one of the most popularly photographed landmarks in Bali, Tanah Lot is a beautiful offshore rock formation where a temple sits atop. The temple is one of seven sea temples around the Balinese coast.