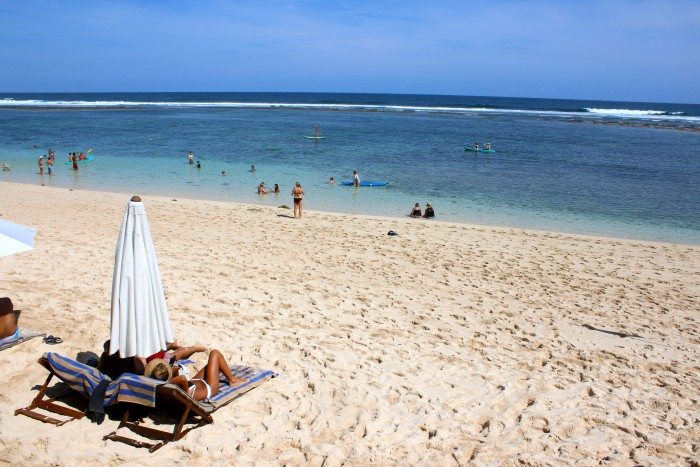 For years, the Bali surf crowd tried to keep the beaches of Uluwatu a secret. The perfect waves, the stretches of powder soft sand and of course that cliff side location. Can you blame them? Unfortunately for some, the secret is well and truly out of the bag. Now people venture here to enjoy the wild surf, a more laid back Bali feel and to wine, dine and unwind at some of Bali's most exclusive resorts and beach clubs. If you want to be constantly in awe of your surroundings then here's our guide to a luxury escape in Uluwatu.
Eat - El Kabron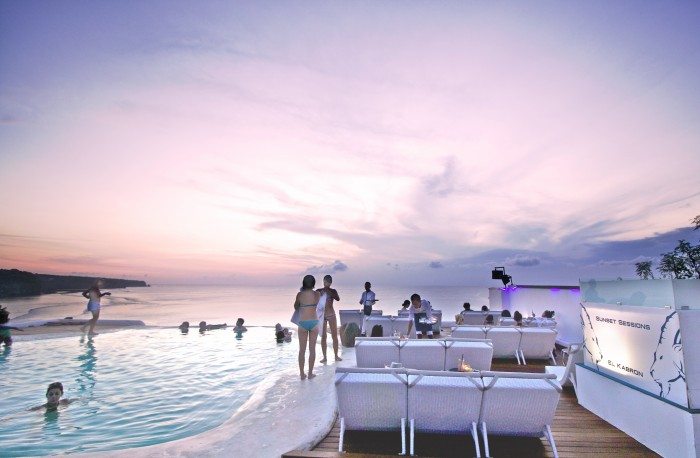 There's no shortage of awe inspiring places to eat and drink around Uluwatu but if you want clifftop views alongside a divine meal, head to El Kabron. Possibly the best spot to catch one of Bali's famous sunsets, this Spanish tapas bar and cliff club has a lively atmosphere serving up cocktails and tapas with a backdrop of chilled out beats and breathtaking views. Spend the day lounging by the pool admiring the views or arrive later in the day for a more intimate setting. Reserve a seat in the restaurant or on the balcony which hangs over the cliff edge.
Play - Sundays Beach Club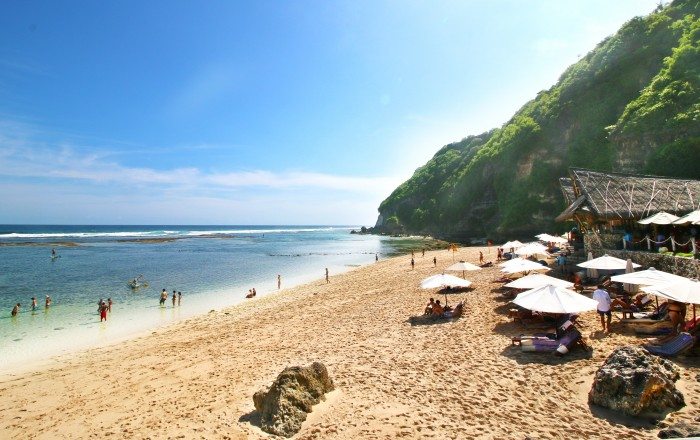 There are plenty of beautiful stretches of beach to surf, sunbathe and people watch but for endless fun in the sun head, to Sundays Beach Club at Semara Luxury Villa Resort Uluwatu. An entrance fee of RP300k gives you full day access and RP150k in food and beverage credit.
To reach this wonderful stretch of beach you'll descend the cliff in an inclinator. Once at the bottom, staff can find you a spot to lounge. You'll have complete club access including wifi, snorkel gear, kayaks, stand up paddle boards and plenty of other fun beach activities. Spend the day sunbathing, sipping pina coladas and splashing in the turquoise sea. Once the sun has set, relax by the bonfire roasting marshmallows and enjoying live music.
Culture - Kecak Dance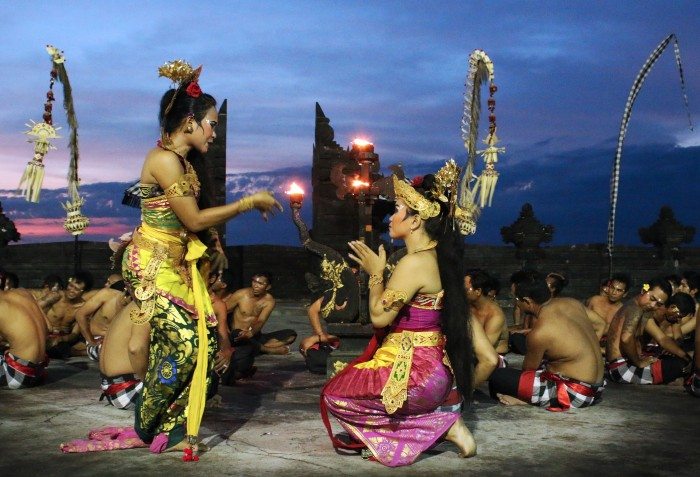 For the ultimate Balinese experience, take a trip to Uluwatu temple to get up close and personal with cheeky monkeys, explore the ancient ruins, catch an unbeatable sunset and watch the famous Kecak dance. The Kecak dance takes place at sunset and is a unique Balinese cultural performance complete with intricate costumes, fire and a distinct live vocal soundtrack for which the Kecak dance got its name. Uluwatu Temple entrance for 2016 is RP 30k and for the Kecak dance an extra RP 100k. Tickets for the dance are bought inside.
Read Kecak Dance Bali - A Show of Fire and Light Not to be Missed
Party - Karma Beach Club Uluwatu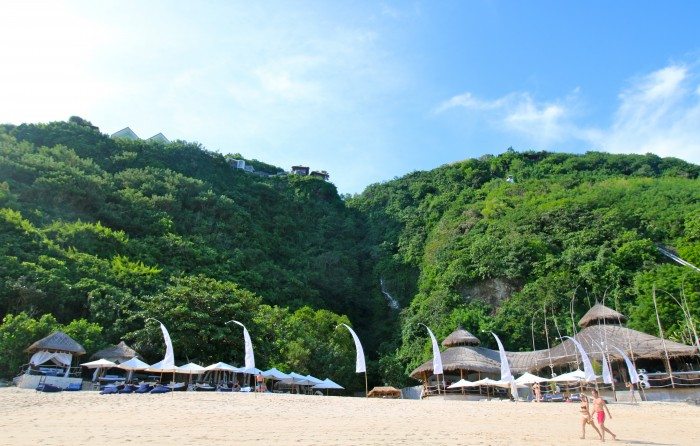 Dance the night away at Karma Beach Club Uluwatu. This cliffside beach club shares the same beautiful stretch of beach as Finn's and is accessed down the cliff by an inclinator. Karma Beach plays host to international DJ's spinning hot tracks and keeping the beach party going well into the night. To see what's on at Karma Beach Club while you're in town check the Karma Beach Facebook page.
Fitness - Morning Light Yoga
Whether you're a surfer or you're just heading to the beach to admire the talent on the waves, climbing up and down the cliffs of Uluwatu to reach the sea will definitely have you working up a sweat.
For a laid back workout, try your hand at an early morning yoga session with Morning Light Yoga. The studio offers daily classes for all levels at 7:30am and 10:30 am for RP 120k including mat hire, ice cold coconut and ocean views. For more information visit Morning Light Yoga.
Stay - Alila Villas Uluwatu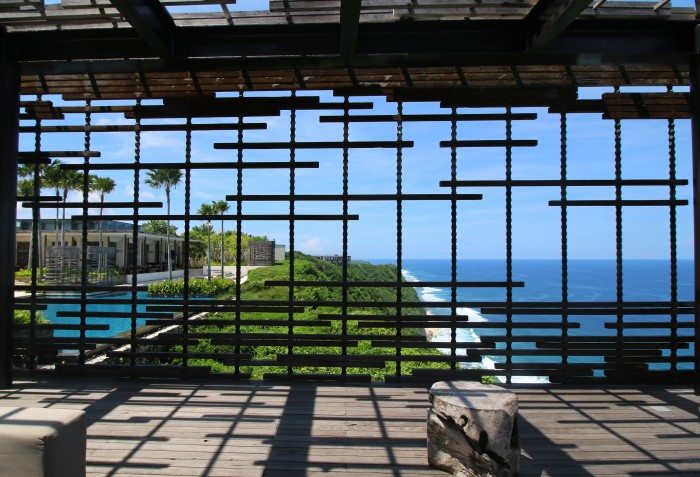 Start this dream holiday with a stay at Alila Villas Uluwatu. The breathtaking view that greets you upon arrival is enough to leave you contemplating selling your soul to spend the rest of your life here. Perched high on the cliffs overlooking the Indian ocean, this resort boasts an impressive infinity pool, a cliff hanging Sunset cabana, two restaurants and best of all, every villa comes with a private ocean facing pool.
Getting Around Uluwatu
Most of the sights and restaurants in Uluwatu are scattered around the area, so you can't walk to get around. Instead, transportation is needed and you'll want to know where you're going ahead of time. Most hotels can arrange for a private car and driver with varying fees, otherwise travel by motorbike is an option.

[imagebox maintitle="14 Spectacular Places to Visit in Indonesia" subtitle="" image="https://sumabeachlifestyle.com/wp-content/uploads/2016/03/Raja_Ampat.jpg" color="white" space="60" link="https://sumabeachlifestyle.com/14-spectacular-places-to-visit-in-indonesia/"]