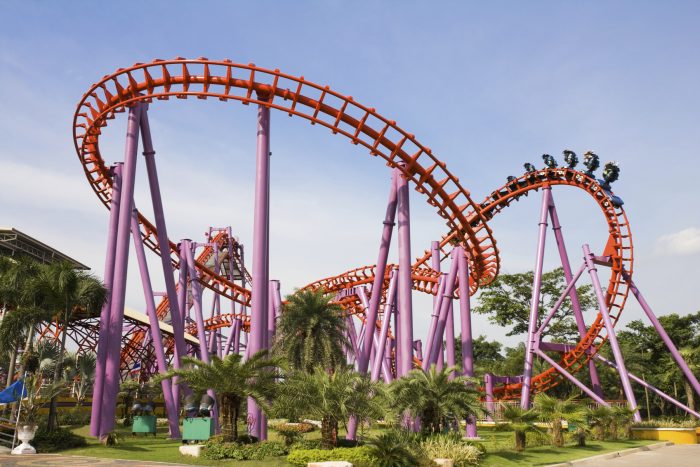 Over the past decade or so, theme parks have exploded in popularity in Asia. There are now dozens of parks in the region to choose from—from several Disney and Universal Studios parks to Legoland Malaysia to Everland, South Korea, which offers some of the best thrill rides in Asia. It seems as though whichever Asian country you find yourself in, you're never far from a collection of peppy, oversized characters or a thrilling water ride.
Here are some of the top amusement parks in Asia.
IMG Worlds of Adventure - Dubai
Dubai is already home to many of the world's superlatives—biggest shopping mall, tallest building, largest car park—and now, it has one more.
IMG Worlds of Adventure, which opened on August 31st, 2016, is now the world's largest indoor theme park. It features four themed areas and 22 rides and attractions, including Velociraptor, Dubai's fastest and tallest rollercoaster.
IMG Worlds of Adventure, Dubai, UAE
Ocean Park - Hong Kong
Ocean Park is a marine mammal park, oceanarium, amusement park, and animal theme park. While it's been around since 1977, it was the park's HK$5.5 billion expansion in 2005 that really put it on the world stage. The expansion increased visitor numbers to over seven million a year and made it the 13th most visited theme park in the world in 2014, as well as the largest theme park in Asia.
The park has eight attraction zones with four rollercoasters, animal exhibits such as a giant panda habitat, and an aquarium featuring the world's largest aquarium dome.
Ocean Park, Southern District, Hong Kong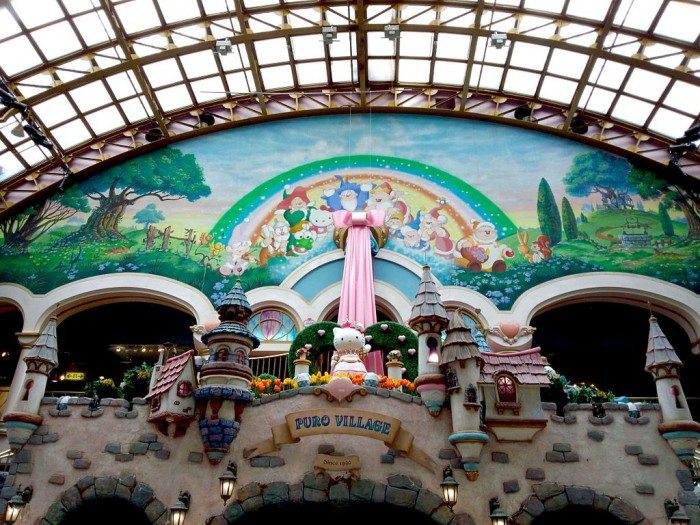 Sanrio Euroland - Japan
For Hello Kitty fans, the ultimate Hello Kitty experience can be found in her homeland of Japan.
Located in Tama, in the western part of the Tokyo prefecture, Puroland is one of two Hello Kitty theme parks in Japan. This indoor park has four levels; the lowest level is where you'll find the rides and performances. You can also explore Kitty's house, visit multiple shops, and eat food in the shape of the Kitty.
Sanrio Puroland, Tama, Japan
Hong Kong Disneyland
Opened in 2005, this theme park is one of two large theme parks in Hong Kong. Hong Kong Disneyland features classic Disney elements mixed with Chinese influences; for example, a walkway near the Hong Kong Disneyland resort was altered slightly so qi energy wouldn't flow into the South China Sea.
There are seven themed areas, several of which are modeled after the themed areas of the original Disneyland in Anaheim, California, including Main Street U.S.A., Adventureland, and Tomorrowland. There is also Toy Story Land, based on the Toy Story series, and Mystic Point, a dense, lush rainforest where supernatural events take place. Cast members at Hong Kong Disneyland speak Cantonese, Mandarin, and English, so if you've always longed to practice your Mandarin with Mickey, this is the place to go.
Hong Kong Disneyland, Penny's Bay, Lantau Island, Hong Kong
Also consider Shanghai Disney Land that is newly opened in June 2016.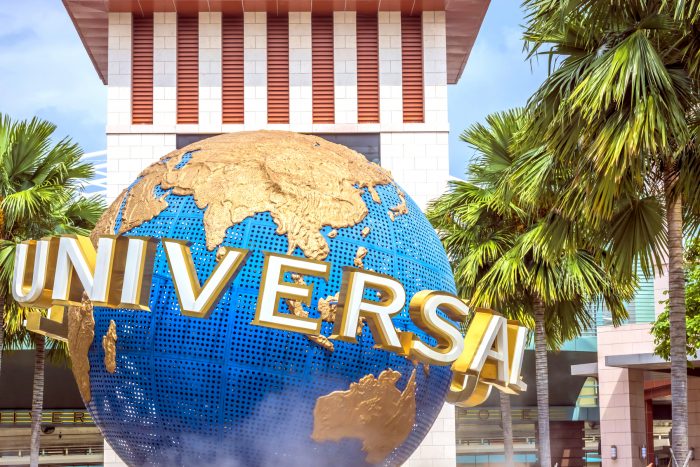 Universal Studios Singapore
Universal Studios Singapore, opened in 2010, has the honor of being the first big brand amusement park in Southeast Asia, as well as the second Universal theme park to open in Asia. It's just one of the many things to do in Singapore with kids. The 20-hectare (49-acre) park has seven themed zones which surround a central lagoon and 21 rides, which consist of six rollercoasters and two water rides. Its themed zones include Hollywood, New York, Sci-Fi City, Ancient Egypt, The Lost World, Far Far Away, and Madagascar.
Universal Studios Singapore, Sentosa Island, Singapore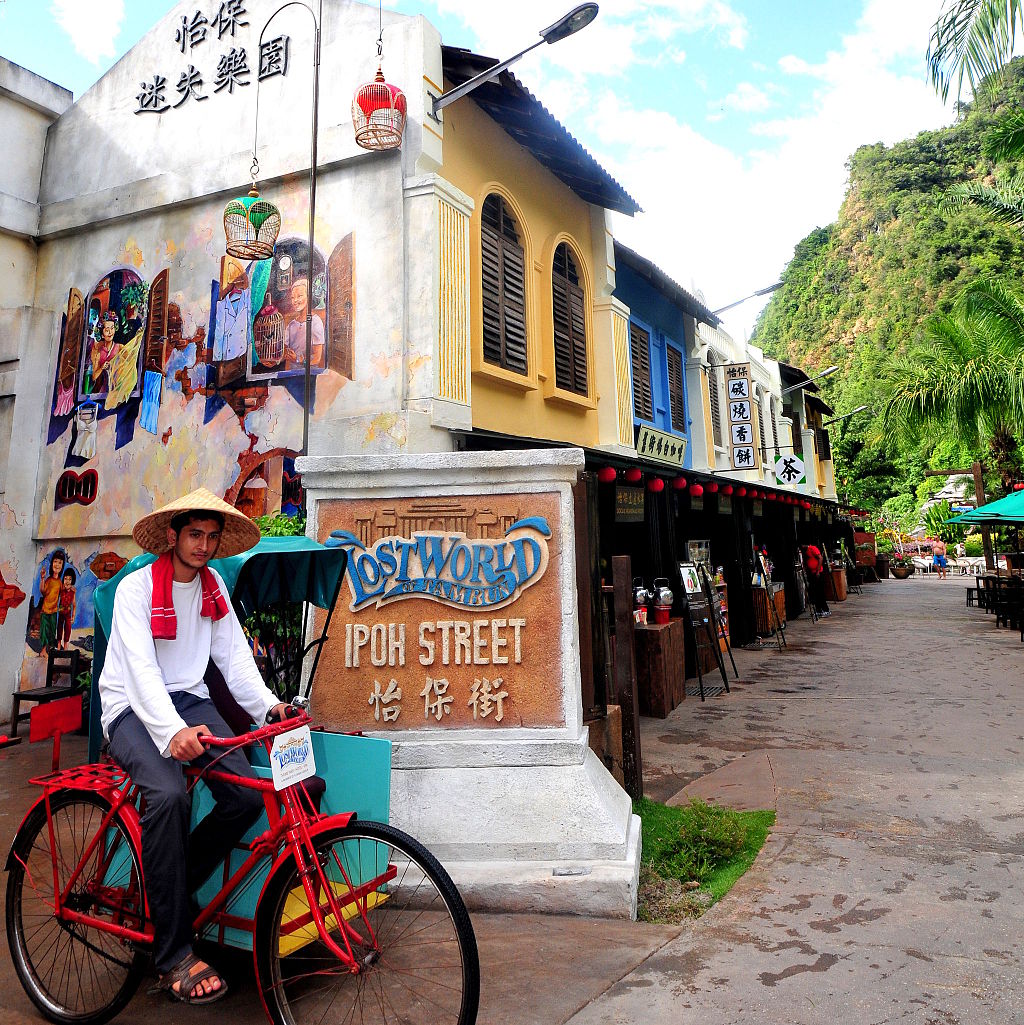 Sunway Lost World of Tambun - Ipoh, Malaysia
Lost World of Tambun is one of two Sunway theme parks in Malaysia. This one located in Ipoh is multiple amusement parks in one location. There is a water park, a petting zoo, an amusement park, a mining city themed park, a hot sprint and spa as well as an adventure park with nature activities. With so much on offer, there is something for every age group from toddlers to adults.
Lost World of Tambun, Ipoh, Malaysia
Sunway Lagoon - Kuala Lumpur, Malaysia
The second Sunway theme park is located in Petailing Jaya, not far from Kuala Lumpur's city centre. Here you'll find a water park, an amusement park, a wildlife park, an extreme park (adrenaline pumping activities), a scream park (haunted houses) and Nickelodeon Lost Lagoon.
Sunway Lagoon - Kuala Lumpur, Malaysia
Tokyo DisneySea - Japan
Tokyo, or more specifically, Chiba, is home to another Disney theme park, but this one has a twist: DisneySea has a nautical-exploration theme. Its seven themed areas are called "ports-of-call"; these include Mediterranean Harbor, American Waterfront, Lost River Delta, Port Discovery, Mermaid Lagoon, Arabian Coast, and Mysterious Island. Each area features themed rides and attractions.
In 2015, over 13 million people visited DisneySea. It is the fifth most visited theme park in the world and one of the top amusement parks in Asia.
Tokyo DisneySea, Chiba, Japan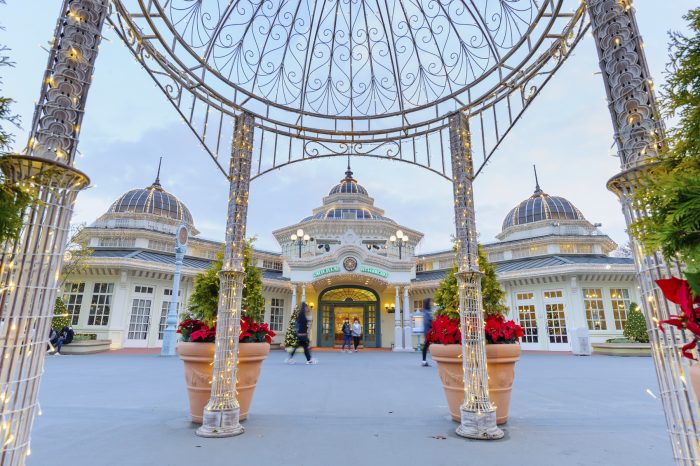 Everland - Korea
Everland is located in Yongin, Gyeonggi-do and is South Korea's largest amusement park. It attracts around seven million visitors a year, which makes it the 14th most-visited theme park in the world.
In addition to its five themed zones, Everland has a zoo and a waterpark named Caribbean Bay. It also features T Express, South Korea's highest, fastest, longest, and steepest rollercoaster. T Express is also the world's steepest wooden rollercoaster and the sixth longest wooden coaster in the world.
Everland, Yongin, South Korea
Universal Studios Japan
If you're in Osaka, try to set aside a day to visit Universal Studios Japan, one of four Universal Studios parks around the world. It's popular among Japanese tourists, as well as those from South Korea, Taiwan, and Hong Kong.
One of Universal Studios Japan's most popular attractions is the backwards rollercoaster Hollywood Dream—The Ride, which allows riders to choose their own music. Another is The New Amazing Adventure of Spiderman—The Ride 4K3D (now with 4KHD projections), which has won several awards including the Golden Ticket Award for Best Dark Ride twelve years in a row.
Universal Studios Japan, Osaka, Japan

Ferrari World - Abu Dhabi
Escape the heat with this indoor amusement park, jam packed with flash cars, simulations, 2 roller coasters (one is the fastest in the world), play areas and games to keep the entire family entertained.
Ferrari World, Abu Dhabi, UAE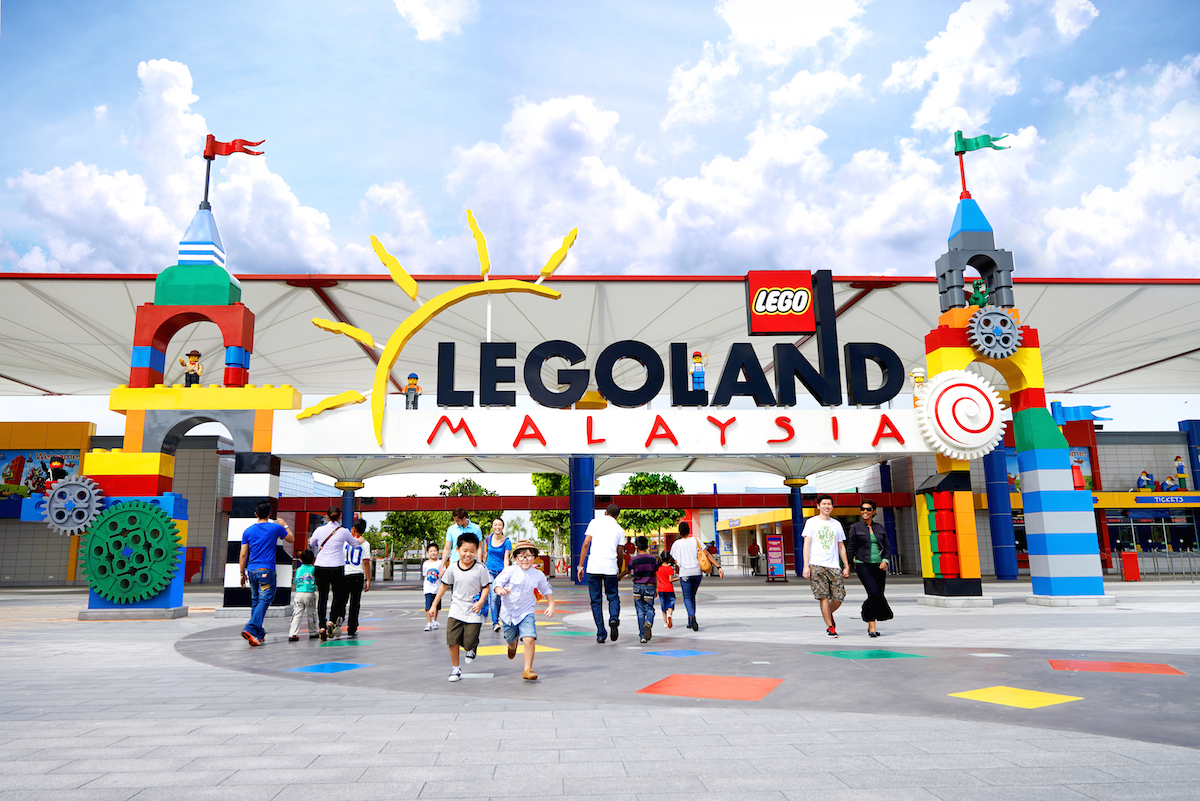 Legoland Malaysia
Opened in 2012, Legoland Malaysia is Malaysia's first international theme park and the first Legoland in Asia. It has over 40 interactive rides, attractions, and shows. One of the park's most popular attractions is Miniland; 30 million Lego bricks were used to make its monuments which include the Petronas Towers, Merlion Statue, Taj Mahal, and more. Legoland Malaysia also includes Legoland Water Park and Legoland Hotel, a Lego-themed hotel. For more ideas, read Things to do in Johor Bahru with Kids.
Legoland Malaysia, Iskandar Puteri, Nusa Jaya, Johor, Malaysia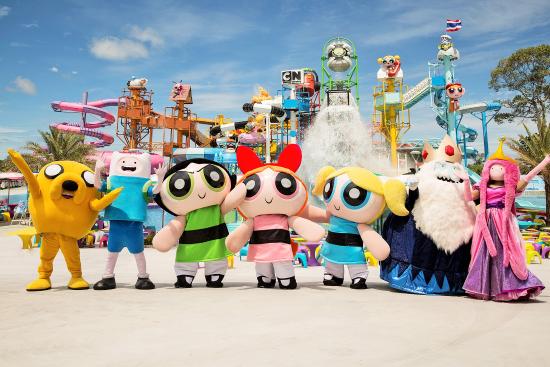 Cartoon Network Amazone Waterpark - Pattaya, Thailand
With 30 water rides and other activities, older kids can try the fastest water roller coaster in the world while little ones can meet their favorite Cartoon Network heroes. Sure to be a favourite activity for the little ones.
Cartoon Network Amazone Waterpark, Pattaya, Thailand
Tokyo Disneyland - Japan
Tokyo Disneyland is considered to be one of the top amusement parks in Asia and is one was the first Disney park to be built outside of the U.S., and it is consistently one of the most visited theme parks in the world; in 2013 the park hosted over 17 million visitors, making it the second most visited theme park in the world after the Magic Kingdom at Walt Disney World Resort in Orlando, Florida.
It has largely the same attractions as Disneyland and the Magic Kingdom at Walt Disney World, including Tomorrowland, Fantasyland, Adventureland, and Toontown. Tokyo Disneyland is known for its expansive spaces, designed to accommodate thousands of daily visitors, as well as its enthusiastic visitors of all ages; while Disneyland in California and Disney World in Florida are more popular with children, Tokyo Disneyland attracts and delights children and adults alike.
Tokyo Disneyland, Chiba, Japan
Wonderla Amusement Park - Bangalore, India
Last on our list of top amusement parks in Asia is Wonderla. Wonderla, opened in 2005, is one of only two theme parks in India. The park has 55 land and water-based rides and a variety of attractions including laser shows, a musical fountain, a virtual reality show, and a dance floor with electronically-controlled rain showers.
In 2014, Wonderla was ranked the best amusement park in India and the seventh best theme park in Asia by TripAdvisor.
Wonderla, Bangalore, India