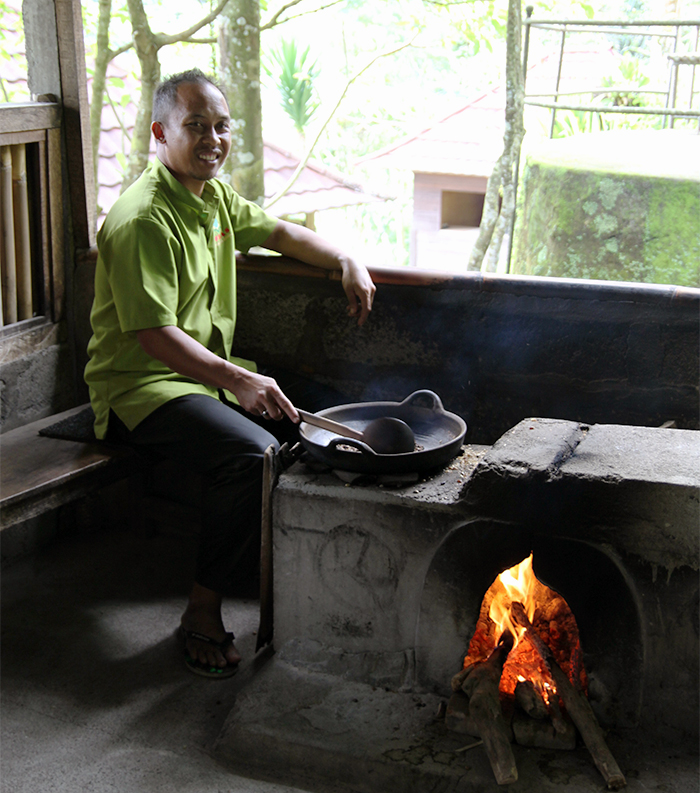 About half an hour north of Ubud is the I Love BAS Bali Coffee Plantation. Here you can taste a variety of locally produced tea, coffee and the famous Luwak Coffee. A tray of tea and coffee samples are complementary but to try the world's most expensive coffee, Kopi Luwak, will set you back RP. 60,000 ($6 USD). Which is really a deal considering a cup of this liquid gold easily goes for well over double outside of the plantation.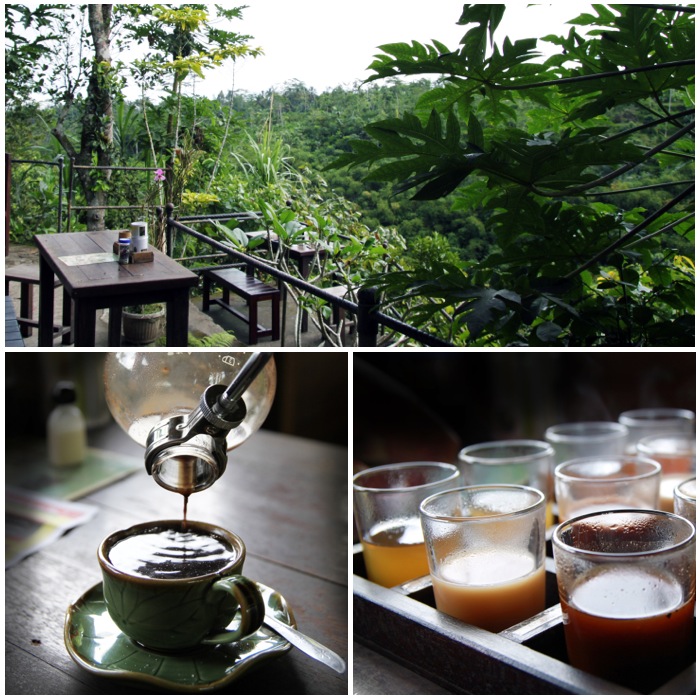 You can sit overlooking the plantation and enjoy a freshly brewed cup of coffee made from beans excreted from an Asian Palm Civet. Doesn't sound too appetising, but Kopi Luwak is really smooth. Definitely worth trying, and how many people can say they have tried this rare coffee? Especially from such a beautiful location.
To be assured the coffee is safe to consume, have a look around the plantation to see how they cook the beans and even view a coffee eating civets close up. This place makes for a nice rest stop not far from Ubud and if  you're hungry after all of the coffee, head further north for a cluster of restaurants hanging over the edge of the hill top with views overlooking the mountains.
BAS Agrotourism
Br.Seribatu ( Jalan Jurusan Tampaksiring-Kintamani)
Bangli – BALI
T: 085739105999
W: www.basnaturebali.com