While Yangon is no longer the capital of Myanmar (that honor has been given to Naypyidaw), it remains the country's largest city, as well as its commercial and intellectual heart. And with Yangon's golden pagodas, decaying colonial-era buildings, vibrant markets, and a charming downtown area, it's no surprise the city is experiencing a surge of tourism.
Most travellers visit the Shwedagon Pagoda, Chaukhtatgyi Buddha, Taukkyan War Cemetery, and Botahtaung Pagoda. These are all great destinations, but there are numerous other sites and activities in Yangon that are worth checking out, too; these alternatives are often less crowded and less touristy than the destinations on the main tourist trail.
Here are seven alternative ways to spend your time in Yangon.
Also read What to Eat, Drink, Stay and Explore in Yangon
See the Sule Pagoda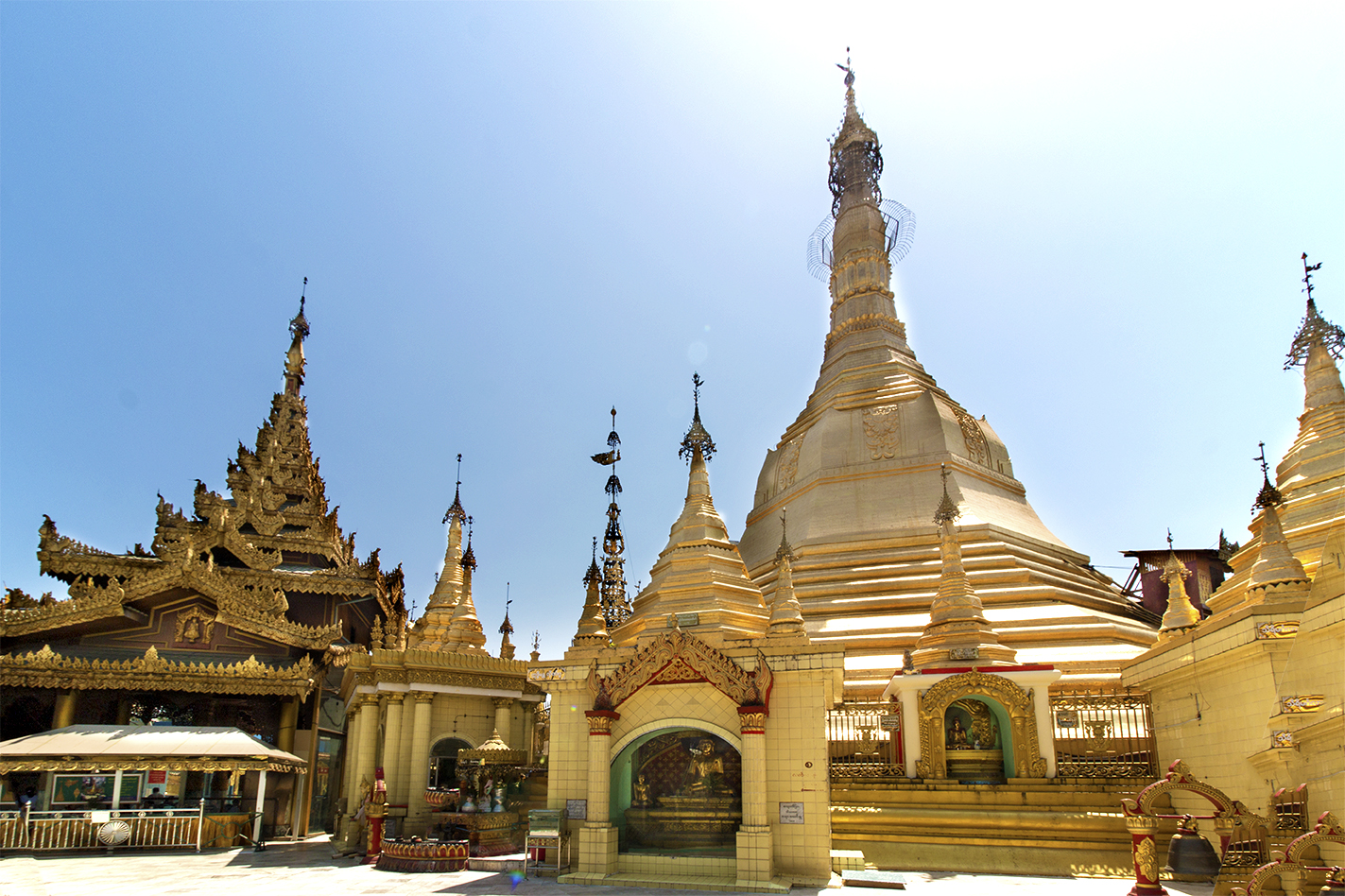 The Shwedagon Pagoda is breathtaking and absolutely worth a visit when you're in Yangon, but don't miss the Sule Pagoda. This stupa is known in part for its unique location: it sits in heart of downtown, right in the center of a large roundabout filled with heavy traffic, making the walk to the site a bit nerve-wracking. Once you're in, however, you can relax and enjoy its beauty. Around 2,500 years old, the golden, octagonal pagoda is surrounded by several smaller stupas, 10 bronze bells, and eight Buddha images; it also houses a hair relic of the Gautama Buddha.
The Sule Pagoda was used as the centre of town planning during the British colonial era and as a meeting point for Burmese royalty. In modern times, the pagoda served as a gathering point by activists in the 1988 uprising and the Saffron Revolution in 2007.
Visit An Art Gallery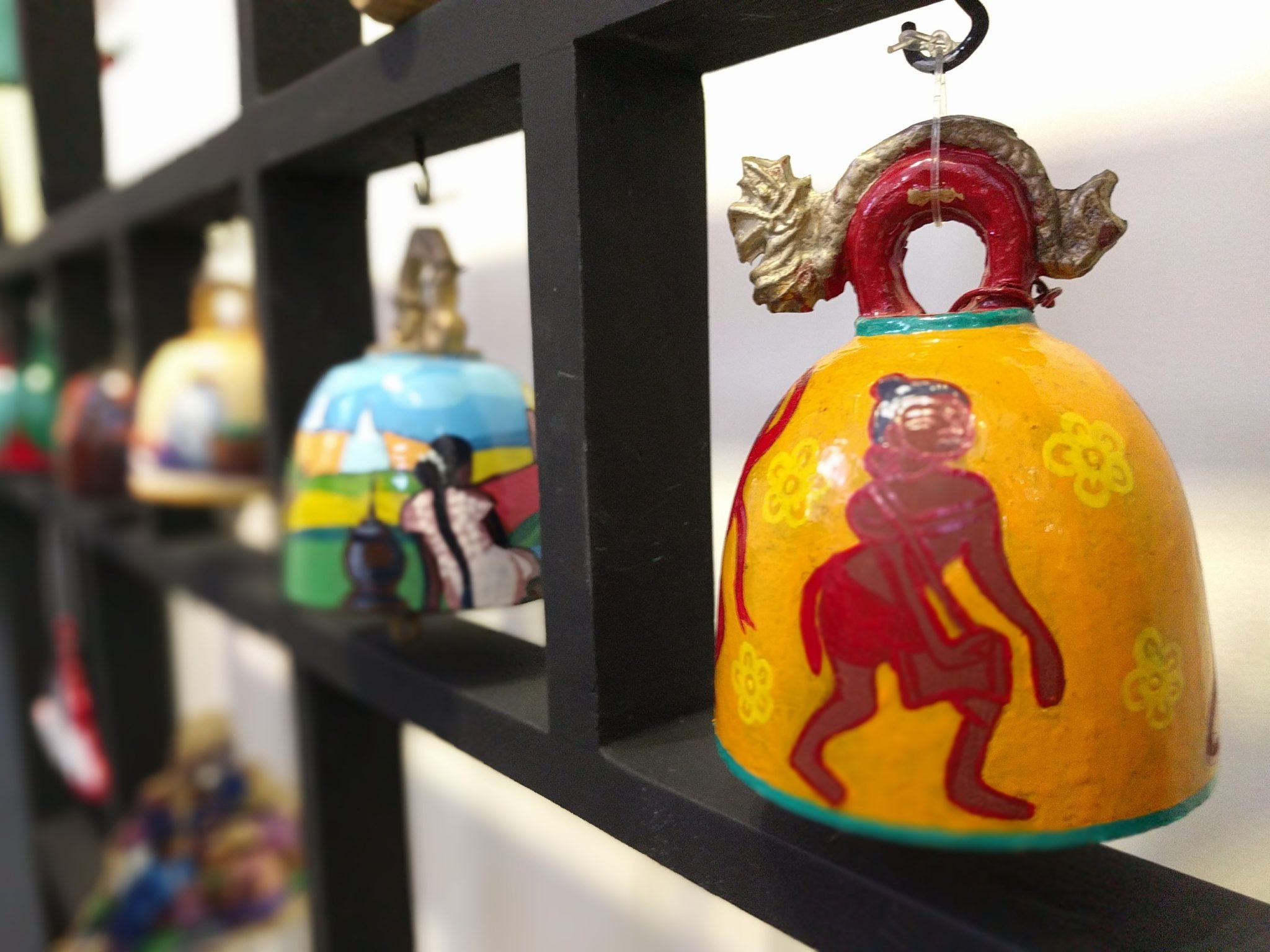 When you think of Yangon, art galleries may not come to mind, but the city actually has a thriving art scene. Check out River Gallery, located behind the upscale Strand Hotel in the city's old town. The gallery features artifacts and work by some of Myanmar's leading artists, including former political prisoners. The staff is very welcoming and knowledgeable and it's air-conditioned, giving visitors a respite from the heat.
If you have time, stop by Pansodan Gallery, a popular meeting place for local artists, and Nawaday Tharlar Gallery, opened by artist Ko Pyay Way in 2012. There are also self-guided art walk available.
Take a Train Instead of a Taxi
Want to catch a glimpse of daily life in Yangon away from the chaotic commercial centre? Hop on the Circle Line Train, a slow train that (not surprisingly) circles Yangon, covering 45.9 kilometres of track and passing through 39 stations. This three-hour ride provides great views of the surrounding landscape and opportunities to interact with locals (and possibly non-human passengers like chickens). The Circle Line Train runs daily from Yangon Central Railway Station and departs every 45 minutes to an hour.
Grab a Cheap, Delicious, Authentic Meal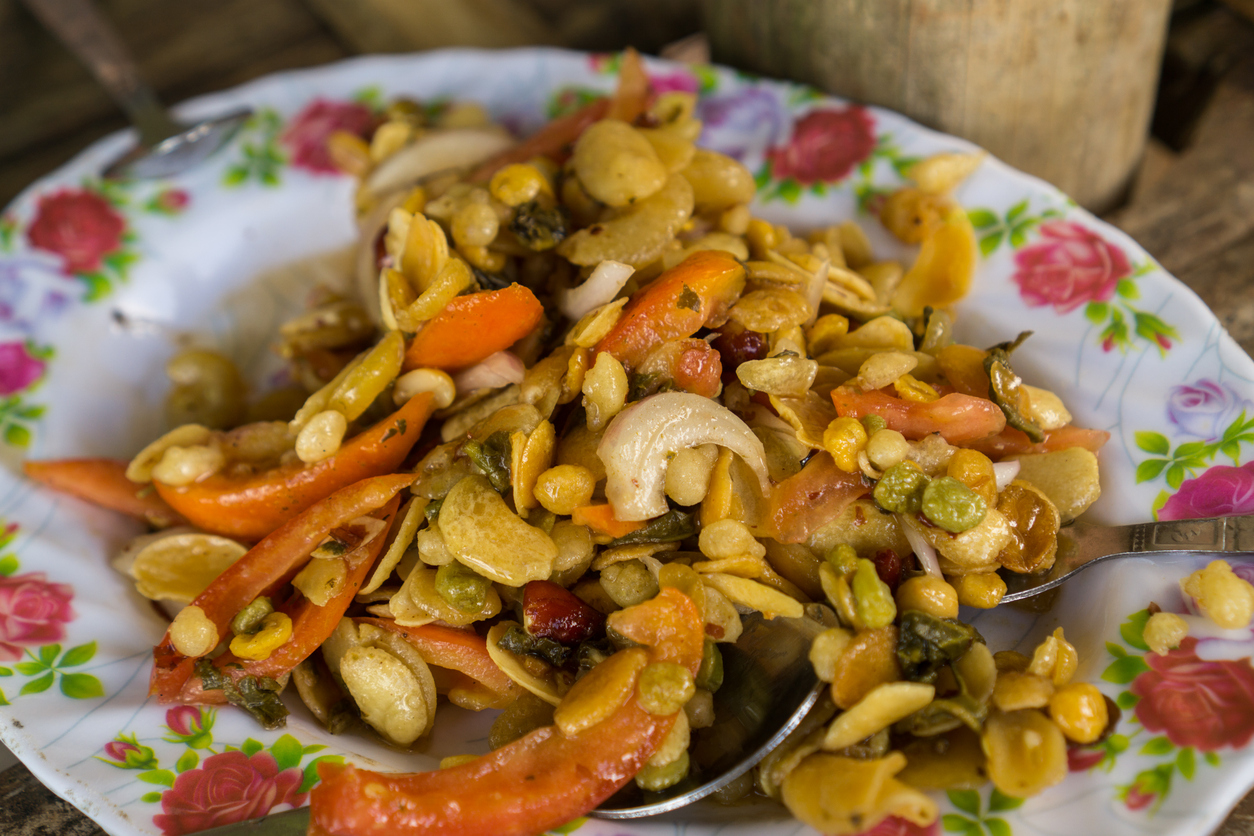 Mandalay Restaurant at Belmond Governor's Residence is one of the most popular restaurants for tourists in Yangon. This fine dining establishment is located at the pool of the hotel and serves both Burmese and European cuisine. While you can certainly get a fantastic meal at Mandalay Restaurant, why not eat where the locals do?
Aung Thuka, located at 17 (A), West Shwe Gon Daing Road, near the Shwedagon Pagoda, is a local favorite. They serve a wide range of Burmese dishes, from curries made with various meats to fish to fresh salads. Although not much English is spoken here, the staff is friendly and will help you select good dishes.
Shop at Bogyoke Aung San Market
In a shopping mood? Instead of hitting one of the modern malls popping up around Yangon, try the Bogyoke Aung San Market (sometimes referred to by its old British name, the Scott Market). This nearly 100-year-old market houses over 2,000 shops selling clothes, handicrafts, and jewellery, including rare gemstones and jade. It can get hot and crowded, so go early!
Go to a Circus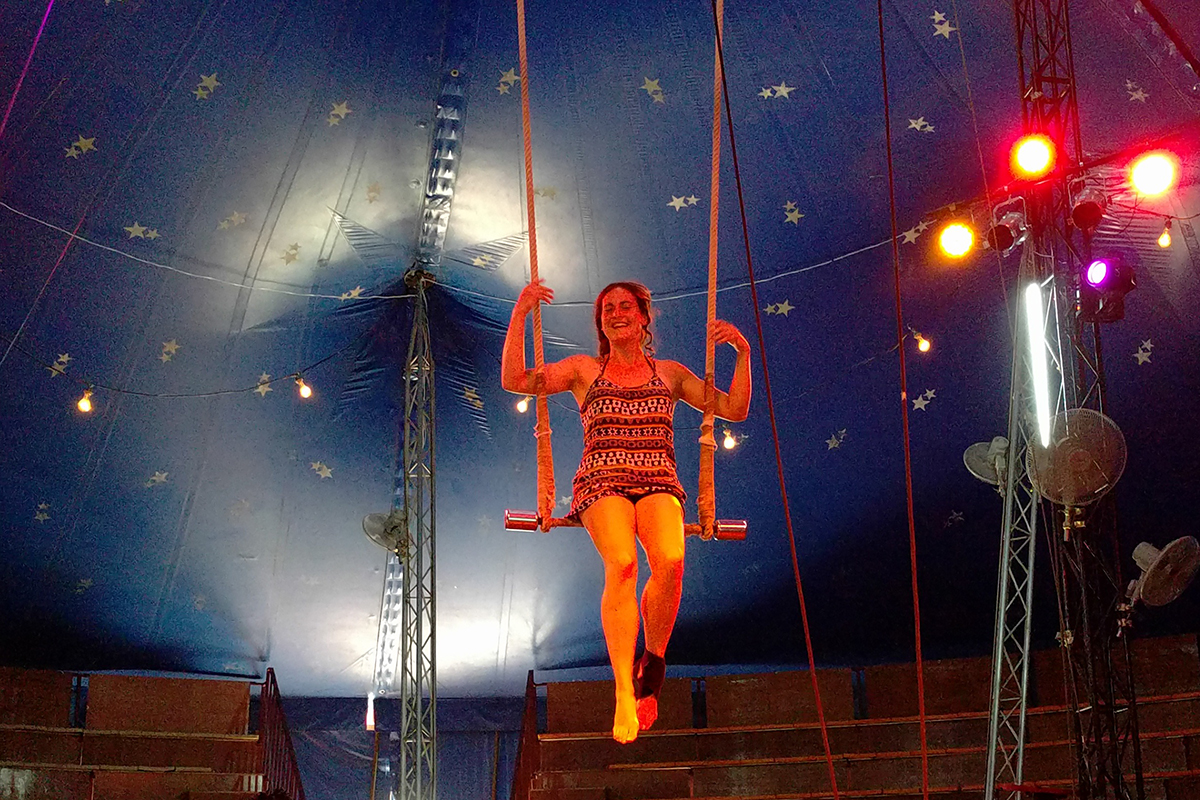 While the Royal Culture Show at Karawiek Palace is a very popular attraction, try something different and catch the Shwe Daung Circus under the big-top at People's Park (next to the Shwedagon Pagoda). It will be there until April 30th, 2017. The circus, put on by a European tour company, features more than 20 unique performances from 18 performers from Myanmar and around the world. There are performances on Thursdays through Sundays and you can also visit them when the show isn't going on; they are open to visitors from 9am to 6pm every day.
Stay at Novotel Yangon Max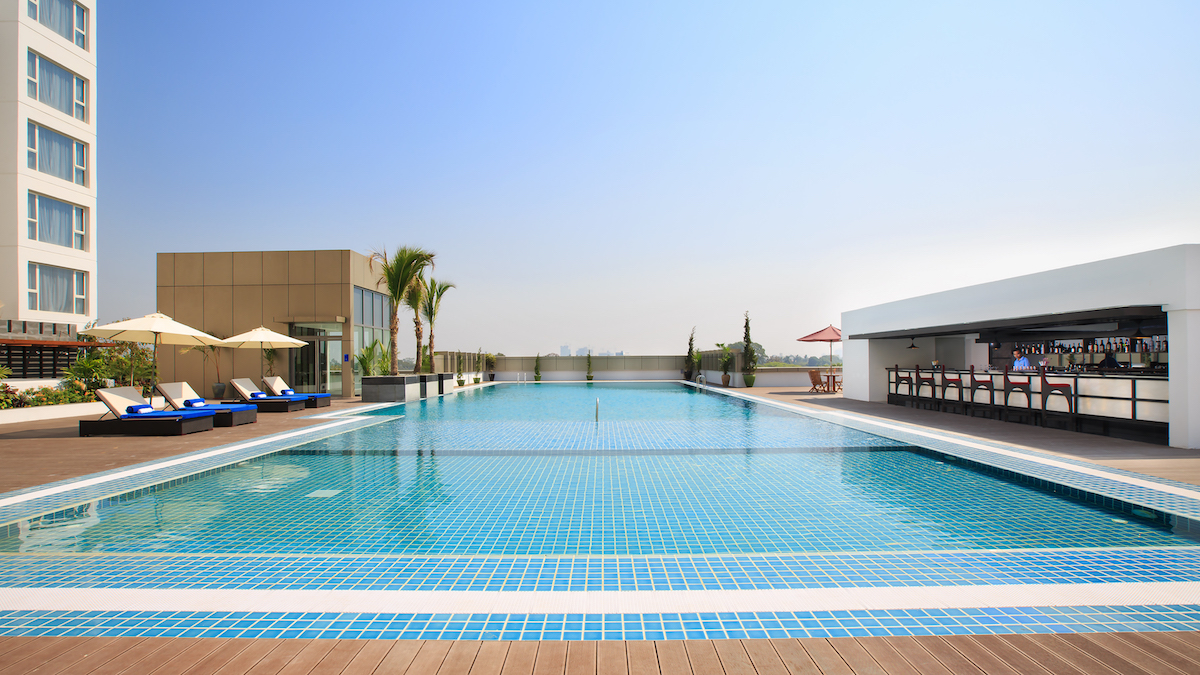 There are a couple of well known heritage hotels in Yangon, but new internationally branded hotels are opening all around Yangon including Novotel Yangon Max. This 5-star Novotel offers spacious, modern rooms; a large pool; and a spa and fitness centre. There are four restaurants and five bars to choose from, along with fast, reliable WiFi, and excellent staff. With so many amenities, it's a destination of its own.
The hotel is centrally located on Pyay Road, one of the main streets in Yangon, providing easy access to embassies and business areas. It's around three kilometres from the Shwedagon Pagoda. The hotel is ideal for both business and leisure travellers, and—best of all—is very reasonably priced. Read our full review of Novotel Yangon Max
For travellers on more of a budget, the ibis Styles Yangon Stadium is an excellent choice. Guests can enjoy extra large contemporary rooms; free WiFi; a gorgeous rooftop restaurant and bar; and fitness centre. Rooms also include a buffet breakfast for two.
Fly Budget to Yangon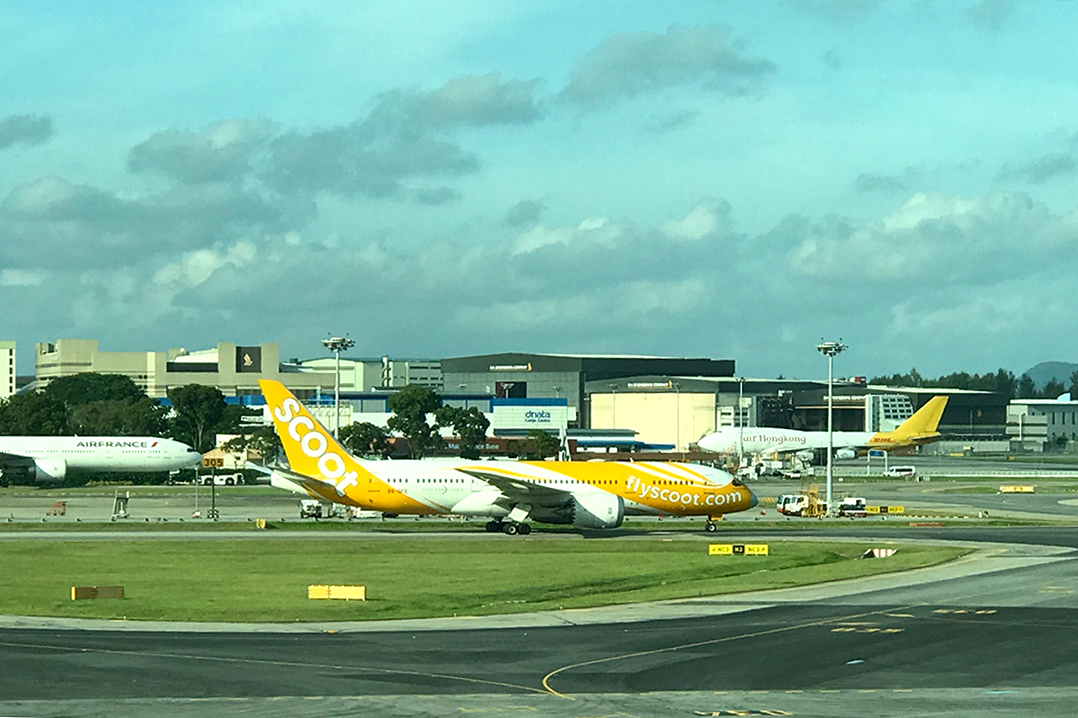 If you're heading to Yangon from Singapore, the flight time is only 3 hours. So why not save money and fly budget? Tigerair flies from Singapore to Yangon at 7:25 am getting you in at 9:05 am. While it's an early flight, you'll be rewarded with extra time in the city so you can maximise your stay in Yangon.
Big thank you to AccorHotels, Scoot, and Asia Holidays for making our trip to Yangon, Myanmar possible. This was a hosted trip. As always, all opinions are our own.