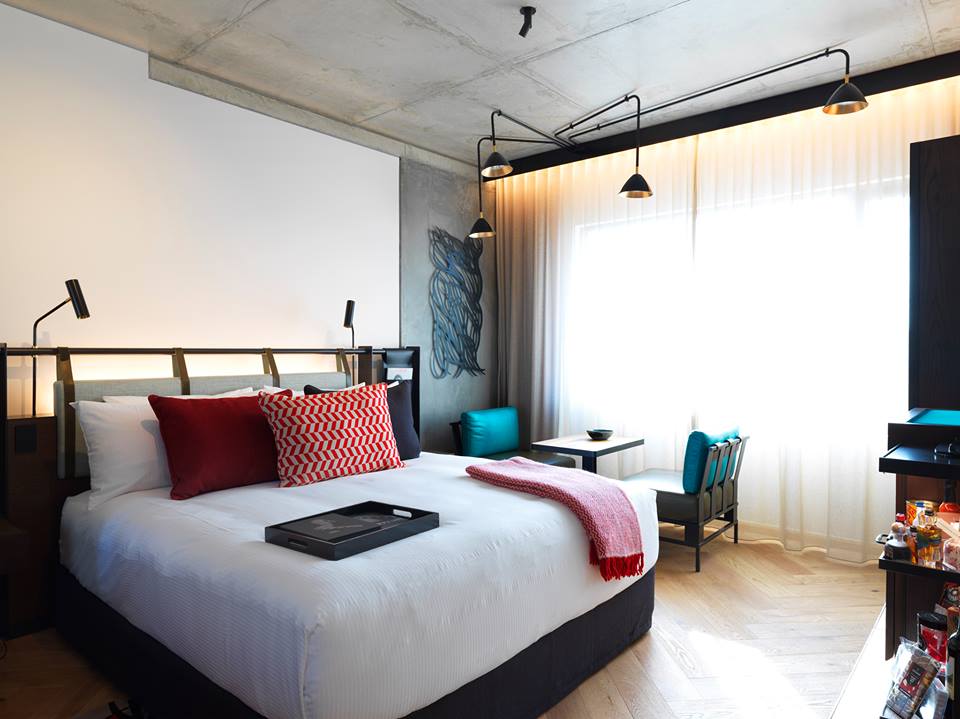 QT Melbourne adds some serious style to the city. Designed by a team of experienced and extravagant designers, the hotel acts like a live-in art gallery. Housing some of the most impressive bars, restaurants and flashy rooms, it promises an electric, chic environment and is no doubt the place to be and be seen. Residing near the Collins Street precinct and pulsating with Parisian flair, the QT Melbourne merges luxury with the rising creativity of city life.
An eclectic and rather provocative art collection filters through the hotel from its lobbies and lifts through to each of its 188 rooms. The contemporary, if somewhat controversial, art aims to interact with all of your senses (though hopefully not all at once!) You can expect to be met by digital videos, various statues and even striking LED pieces.
The guest rooms continue to excite with unexpected graffiti details by Melbourne Graffiti artist James Beatie, whilst every detail from the wallpaper to the joinery is carefully assembled for its stylish clientele.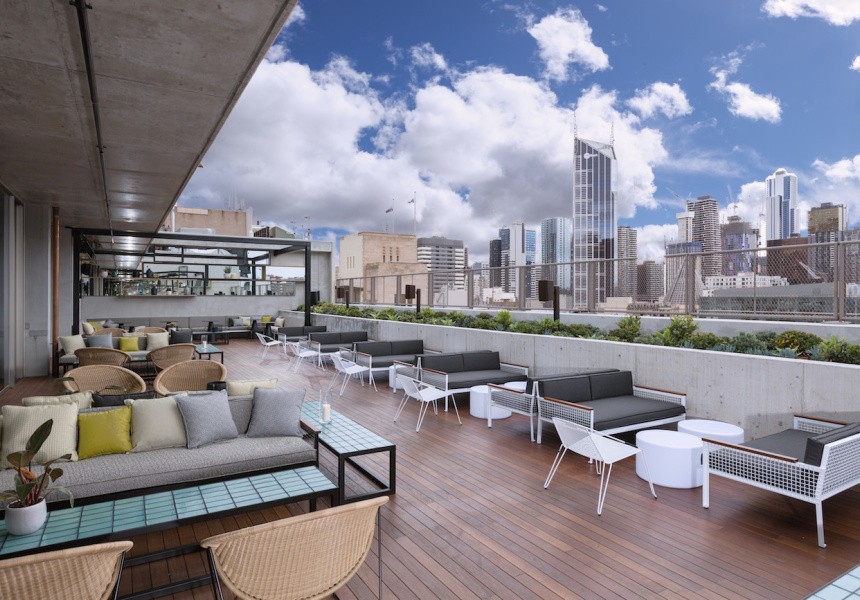 The hotel also provides its guests with a range of fresh dining, including the popular Pascale Bar & Grill which offers stunning 'New Orleans French Quarter' inspired cocktails, lively daytime dining and a Euro-bistro menu. For views of Melbourne's city skyline, head up to QT Melbourne's rooftop bar. Sweets lovers will want to visit the hotel's Cake Shop for pastries, coffee and bottled cocktails.
If this wasn't enough, the hotel even possesses their very own QT Concierge iPhone app. Linking you to your own personal concierge service from the moment you check in. No detail of this hotel has been overlooked and with a personalised city guide at your fingertips the hotel exceeds expectations to give you the most fashionable places to see in the city.
QT Melbourne
133 Russell St
Melbourne VIC
3000 Australia