Bangkok
This city seems to have a hot rooftop bar on every corner. With so many skyscrapers, there are plenty of opportunities to take in views of the city. Nightlife aside, a trip to Bangkok wouldn't be complete without gorging on as much Thai cuisine as possible. Bangkok street food has a loyal fan base but Thai cuisine can even be enjoyed in high style at the likes of Bo.Lan in the form of a tasting menu.
The over abundance of hotels in Bangkok, means prices are very cheap. A decent hotel can be found for well under $100, while brand new hotel chains can be had for less than $200. The top sights to see in Bangkok include a variety of elaborate temples, a visit to one of the many markets including Chatuchak Weekend Market and Amphawa Floating Market and travelling by local transport including tuk tuks and a river boat.
More articles about Bangkok | Bangkok Hotels

Ho Chi Minh City
This bustling city really stands apart from all other Southeast Asian cities. The abundance of two wheeled vehicles is quite a sight to see and makes crossing the road an adventure. Vietnamese cuisine is some of the freshest Asian cuisine, with coriander (cilantro) being a herb of choice. For the adventurous try a Banh Mi sandwich from a food cart or for a safer on the stomach bet head to the Nha Hang Ngon restaurant with food prepared freshly in front of you.
Vietnam being one of Asia's cheapest countries, many visitors stock up on shopping here, picking up local coffee or having a suit tailor made. History buffs will enjoy a visit to the War Remnant Museum and Cu Chi Tunnels.
More articles about Ho Chi Minh | Ho Chi Minh Hotels

Kuala Lumpur
The Petronas Twin Towers are an iconic symbol of Kuala Lumpur. Able to be seen from almost everywhere in the centre of the city, they're quite a sight when lit up at night. Visitors can't go to the top, but they can visit the skybridge connecting the two towers on the 41st floor for a view over the city. For even better views of the city, head to the top of Menara KL.
Malay dishes like Beef Rending and Nasi Lemak are a must during any visit to Kuala Lumpur, even a visit to a mall food stall will give you a taste of the authentic flavours. For more tourist sights head to Chinatown and Batu Caves.
More articles about Kuala Lumpur | Kuala Lumpur Hotels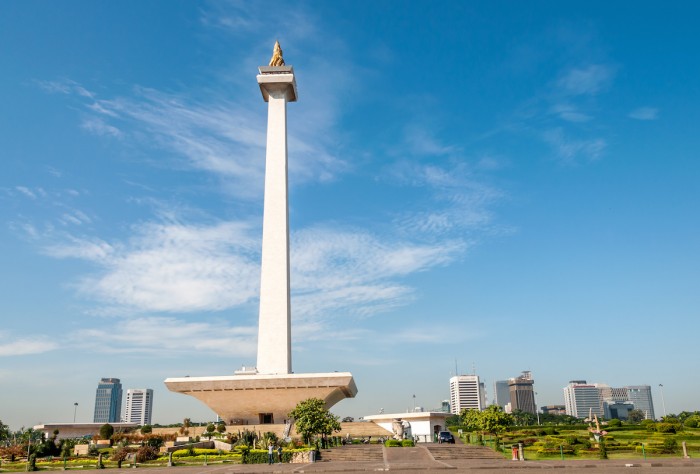 Jakarta
This big city has its fair share of restaurants, nightlife, malls and spas. Head to Kemang for an area lined with restaurants and night spots or visit the popular Potato Head Garage. Grand Indonesia in Menteng is Indonesia's largest mall and a spot for high end shopping. While in Menteng, visit all of the great restaurants and bars this area has to offer. Kuningan is another unique neighbourhood to visit in Jakarta.
With spa treatments being a fraction of the price of Singapore, North America and Europe, go ahead and pamper yourself. I'm sure any mall spa will do, or check out Relax Living Spa if in the Kemang neighbourhood.
More articles about Jakarta | Jakarta Hotels

Manila
Manila is a big city that doesn't get enough recognition as a great place to visit. Whether you're a fan of Filipino cuisine or not, there are fun foods to try including a variety of local cuisine, Spanish cuisine and the famous Halo Halo dessert. It's a mixture of shaved ice and evaporated milk with toppings varying from boiled sweet beans, jello, fruit, leech flan, purple yam and ice cream.
Culture seekers will enjoy Intramuros, Manila's History Town which is full of cobble lined streets and quaint restaurants. Manila even has it's own still growing gaming district in Entertainment City.
More articles about Manila | Manila Hotels

Singapore
This city state has more packed into it, than anyone might think is possible. Beaches and beach clubs? Check. Gardens and parks? Check. Theme parks and attractions? Check. Affordable local food? Check. Celebrity chef restaurants? Check. Gambling? Tonnes of kids activities? Check. Anything the city doesn't have? Chewing gum. But besides that, I can't think of anything anyone could possibly want that this city doesn't offer.