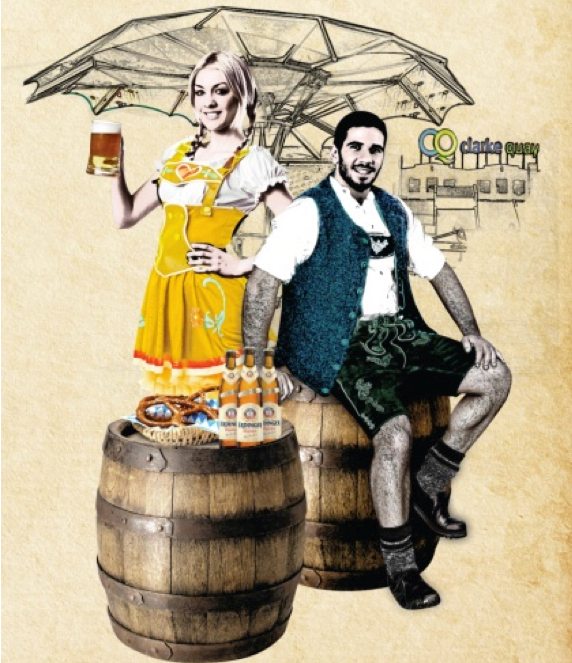 It's October, so you know what that means? Oktoberfest is here! Put on your dancing shoes and celebrate at Singapore's own Oktoberfest brought to you by Clarke Quay. The annual two day event on 12 and 13 October 2012 is sure to be a good time with dancing waitresses dressed in traditional Bavarian costumes and live music including German "Oom-pah with High Notes on 12 October and Swiss Alpine Lions 13 October.
No Oktoberfest is complete without German beer and food, and there is going to be lots of it. Participating outlets Alegro, Fern & Kiwi, Shiraz, The Pump Room, Rasputin, and Vintry Singapore will be serving a variety of German culinary delights. Stop by Vintry for German Style Crispy Pork Belly ($8), Shiraz for The Famous Beef Burger ($8), and Alegro for Smoked Bratwurst Sausage ($8). Then wash it all down with pints of Bavarian Erdinger beer.
Join Tom and I as well as our friends Melicacy and the Open Rice crew at this exciting 2 day event.
Clarke Quay Presents Oktoberfest 2012
Date: 12th & 13th October 2012 (Friday/ Saturday)
Time: 7.00pm -11.00pm
Venue: Central Fountain Square, Clarke Quay
Admission: Free
For more information on the event, please visit the Clarke Quay website and Open Rice.com