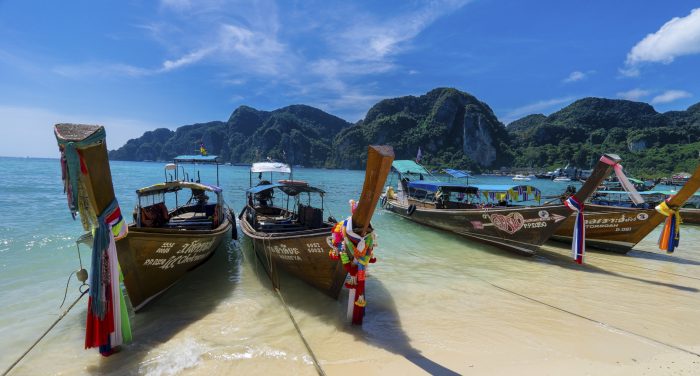 Phi Phi: The island with a funny name but some seriously breathtaking sights.
The official name for the island is Ko Phi Phi Don (ko or koh means island in Thai). Phi Phi is located in the Andaman sea, on the western side of Thailand. While Phi Phi usually refers to Phi Phi Don, there are actually multiple islands in the Phi Phi archipelago. Phi Phi Don has a smaller sister island named Ko Phi Phi Leh (sometimes spelled Le or Ley), which is also quite well-known. Phi Phi Leh lies 1.5 kilometers off of Ko Phi Phi Don's southernmost tip and is home to Maya Bay, made famous by the film The Beach.
Together, the Phi Phi Islands lure hundreds of thousands of tourists to their shores every year. Unfortunately, tourism has left its mark on the islands—a big mark. It seems as though you can't throw a rock (or coconut, let's say) without hitting a hostel or tattoo shop or travel agency selling package tours to nearby islands.
However, this doesn't mean you should avoid Phi Phi. The island still has a ton to offer and it is absolutely worth a visit. We've done some research for you and found some of Phi Phi's best sights, restaurants, activities, and hotels.
Natural Beauty - Maya Bay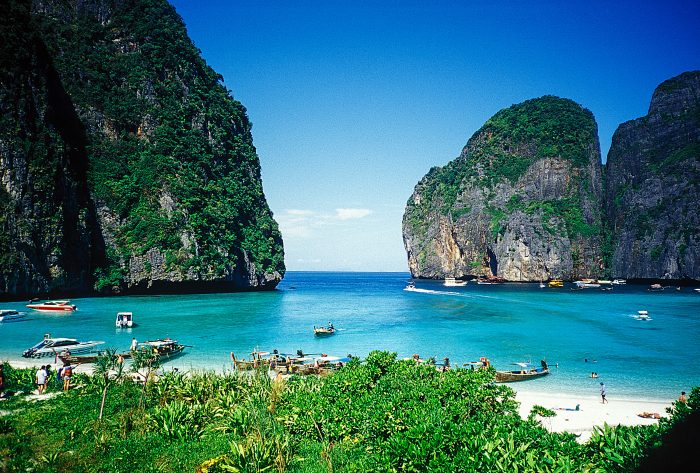 Yes, Maya Bay is one of the top things to see in Phi Phi, and yes, you'll be sharing this little slice of paradise with several hundred other sunburned, camera-toting tourists, making it a little less paradise-like. That said, it's still well worth visiting—if you do it the right way.
Timing is crucial. Hire a private long-tail boat and aim to hit the bay as early as possible—no later than 7:00 or 8:00 in the morning. Ask the driver to take you to Maya Bay first, rather than as a last stop if you're going to other spots, as well. Alternatively, arrive in the late afternoon after most of the tourists have left—around 4:00pm or even after 5:30pm. Taking a private boat as opposed to joining a tour also means that you can see the sights at your own pace.
The Views - Ko Phi Phi Viewpoint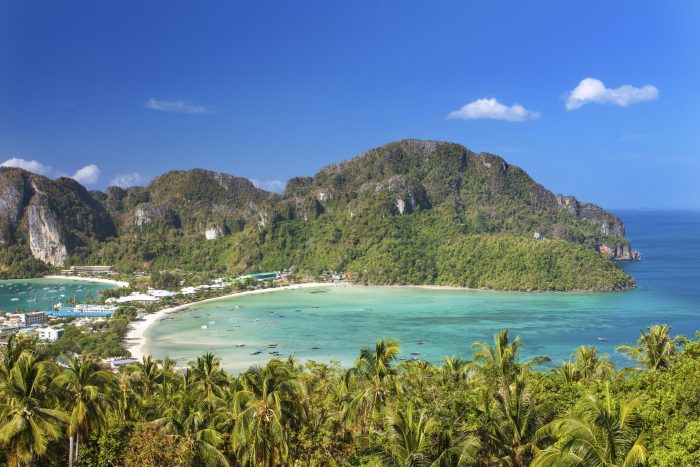 For a fantastic view of Phi Phi Leh, Tonsai Village, and Loh Dalum Bay, set aside a couple hours to hike up to and enjoy Ko Phi Phi Viewpoint. The hike to the viewpoint can be steep at times and takes 20 to 30 minutes, but you're rewarded with a spectacular view. There are also some small shops at the top selling cold drinks and snacks.
The Food - Blue Lagune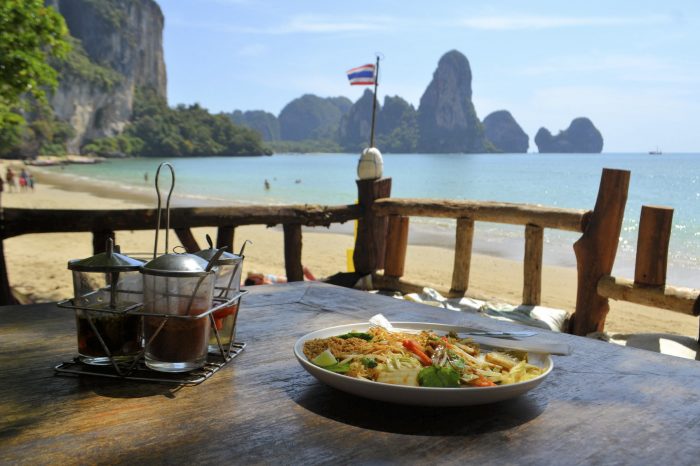 This little gem is located in the village next to Phi Phi Beach Resort. While the restaurant has a humble exterior, the interior is bursting with warmth and charm. Ask the owners for recommendations: you won't be disappointed. Customers gush over the sea bass, prawn cakes, papaya salad, Pad Thai, and mango and sticky rice, as well as the excellent, friendly service. Blue Lagune offers a view of the mountains and mangroves, and it's one of only two restaurants in the village from which you can catch the sunset.
The Drinks - Aroy Kaffeine
Aroy Kaffeine is Phi Phi's number one restaurant on TripAdvisor, and it's definitely worth checking out when you're on the island. They offer breakfast, lunch, and dinner, along with delicious coffee, cocktails, and a large selection of Belgian and other European beers. Not only does Arroy Kaffeine have fantastic high-quality food and drinks, but the owner and staff are lovely and the restaurant is clean and modern. Don't miss it!
The Resorts- Zeavola Resort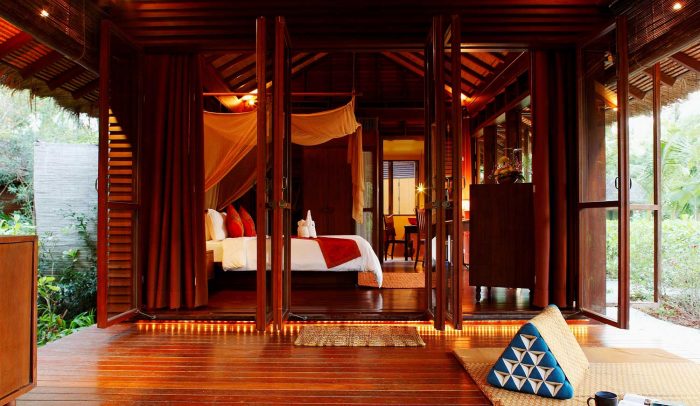 While lounging on Phi Phi's white sand beaches and snorkeling in its clear, turquoise waters is enough to make most travelers deliriously happy, a few days at Zeavola Resort will take your holiday to the next level.
Zeavola is an award-winning 5-star sustainable luxury resort located on stunning Laem Tong Beach, which lies on the northeastern side of the island. Only accessible by boat, the resort offers a true escape from Phi Phi's crowds—and the rest of the world. The resort embodies barefoot luxury: guests traverse the resort's lush gardens on white sand paths; suites are made of teakwood and ooze romance with features such as outdoor showers, bamboo blinds, and mosquito nets draped over four-poster beds; and there are two fantastic restaurants, a spa, a dive center, and a swimming pool.
Keep in mind that the high season in Phi Phi is December to March—the dry season. Prices are higher during this period but it rains less than in April to November. However, don't let the rain keep you away during this time: some days it might not rain at all, or it might only rain in the evening or for a couple hours in the afternoon. Plus, this time of year there are fewer tourists and lower prices!
Sawasdee ka and bon voyage!