Note: Saha Signature Indian Restaurant and bar has moved toNational Gallery Singapore (Former Supreme Court Building) 1, St Andrew's Road, #01-03, Singapore
Tucked away on the second floor of a shophouse in Duxton Hill, is a newly opened restaurant serving modern Indian cuisine that will amaze you. Saha Signature Restaurant & Bar's award-winning chef Abhijit Saha, is somewhat of a legend in India with a sought after European and Mediterannean restaurant to his name in Bangalore, India. Saha is his first Indian cuisine restaurant as well as first destination outside of India.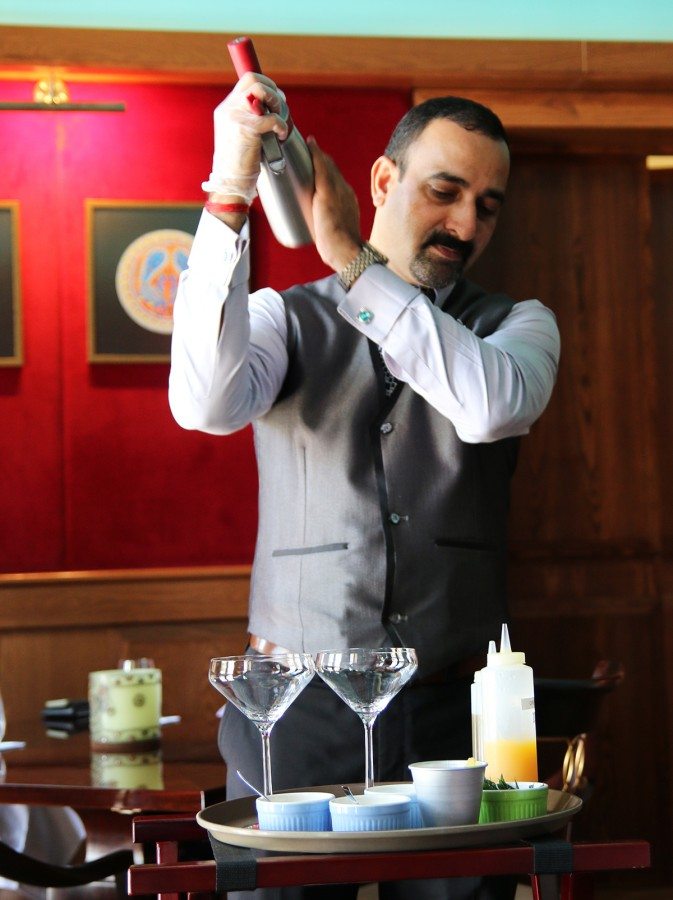 Mid day on a Friday, I meet friends to try out the prix fixe lunch menu. With 4 great choices of starters and mains and there being 4 of us, we go with the easy decision to get one of each and share.
The meal starts with an amuse bouche. A dragon fruit and apple sorbet, vibrant pink in colour and served in a shot glass. The waiter then continues on our Kerala Chicken Istew Espuma. With a tray of ingredients and a stainless steel pressurised canister, he explains our stew is started by blending cooked chicken, vegetables and spices into a purée. I watch on as he spurts the mixture into martini glasses, which comes out like a fluffy mousse. Served over a sweet orange pudding, topped with a variety of spices and decorated with a banana chip, it's a theatrical dish that's as delightful to eat as it is to watch being prepared.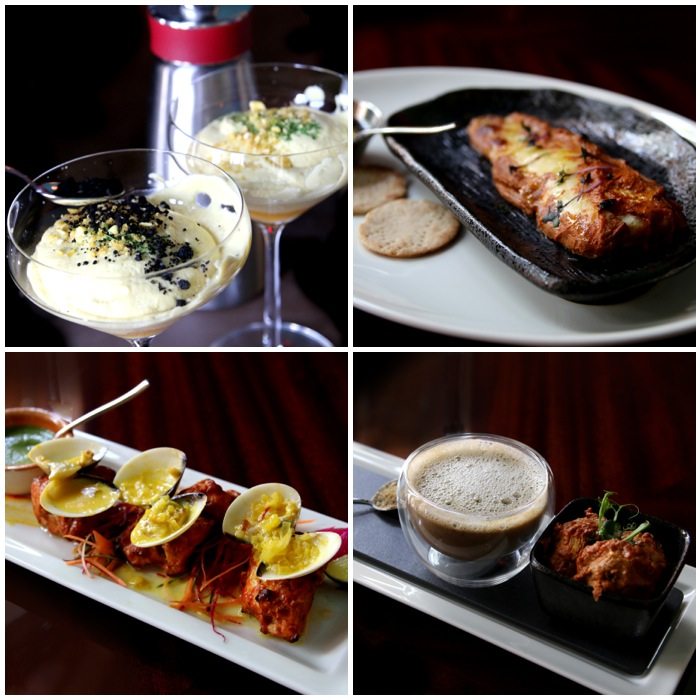 Next is Tandoori Baked Brie. The European influence from the chef's other restaurants creeps into the menu with a beautiful combination. It's followed up with Tasting of Mushroom. A mixture of mushrooms served three ways - a masala mushroom cappuccino, tandoori mushrooms and a frozen parfait of mushrooms served on a spoon. Wow.
The symphonies of flavour continue with Ajwaini Seabass Kebab with Clam. A bed of tandoori seabass is topped with clams and flavours of coconut milk, carom seeds, fennel and saffron. To think these are all only the appetisers.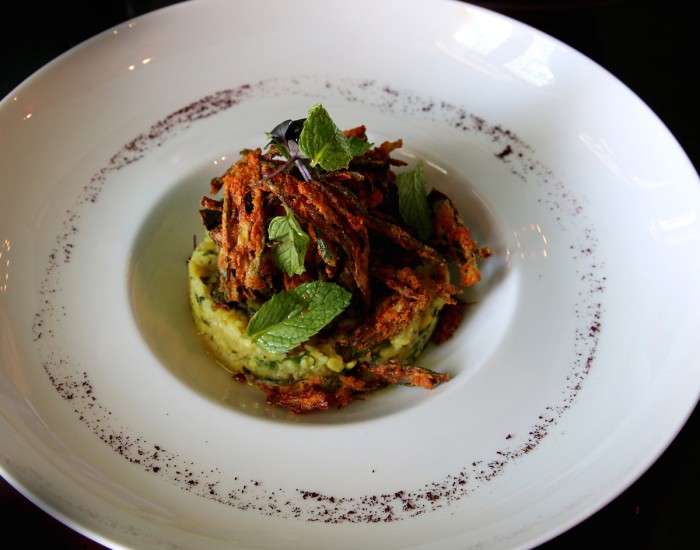 We move on the the entrées and out comes Jaipur Style Crispy Okra, Smoked Aubergine Bharta & Daal Makhani with Naan and Saffron Pulao, Kakori Lamb Roulade and Chicken Breast Chettinad. The okra dish is divine with flavours of mint and coriander, while the table favourite seems to be the lamb roulade with its fluffy texture and intense flavours.
The meal ends with a selection of 3 desserts - Almond Halwa Baklava, Red Wine Poached Fig Kulfi and Cut Fresh Fruit.
Abhijit Saha and his team do a masterful job of combining flavours and dishes found throughout India with influences from abroad. A mouthwatering delight you from start to end.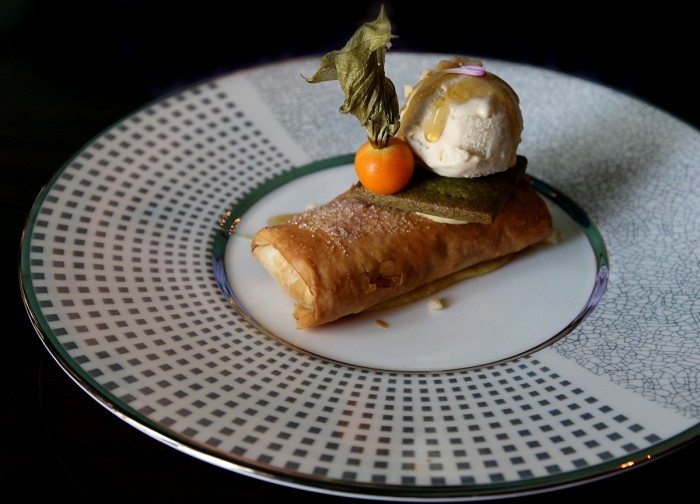 Details
Saha's prix fixe lunch is S$38 for two courses and S$48 for three courses that includes the dessert. Their tasting menu is always evolving so look out for their latest offerings. A la carte dishes are also available and include a selection of Indian classics.
Saha Signature Indian Restaurant & Bar
9A Duxton Hill (2nd floor)
Singapore 089593
T: +65 6223 7321
www.saha.sg
This was an invited tasting. As always, opinions are our own.