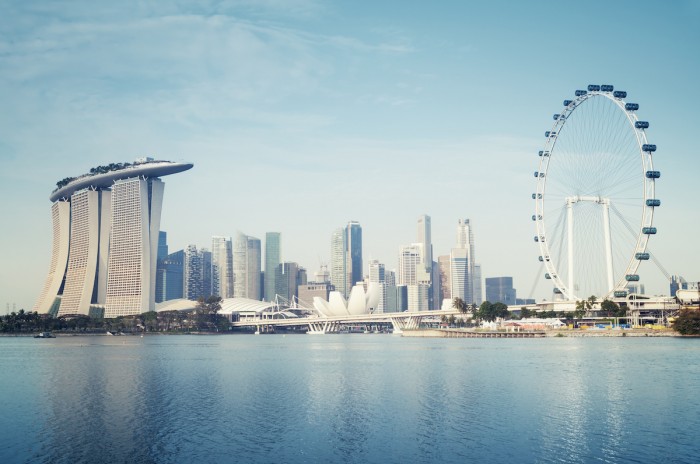 Singapore is the perfect destination for a stopover holiday. Not only does it have year round heat and sunshine with plenty of activities for the entire family to enjoy, but it's also home to one of the world's best airlines connecting South East Asia, Australia, and New Zealand with the rest of the world. Accommodation options abound and it's only a short and cheap taxi ride from airport to city. Here are just a few of the things you can do during a stopover holiday in Singapore.

1. Sentosa Island
Home to Universal studios, man-made beaches, indoor sky-diving and all sorts family fun activities, you could spend the day or just a couple hours exploring this island.

2. Gardens by the Bay
Stroll along the treetops to get a bird's eye view over the gardens, or just enjoy the lush greenery surrounding you. Located right next to the Singapore's central business district and Marina Bay Sands, it's easy to get to and has a great choice of restaurants and hawker food available. For those travelling kids, stop by the Children's Garden for a free huge playground and water park for kids from 1-12 years old. Read more ideas on what do in Singapore with kids.

3. Marina Bay Sands
Guests at the hotel can enjoy the famous rooftop infinity pool, if you're not a guest at the hotel then you'll have to settle for a cheeky cocktail at Kudeta which has equally as good views. Stop by here for high end shopping, a casino, first class cuisine and a beautiful backdrop of the city.

4. Singapore Zoo Night Safari
See what all the nocturnal creatures get up to while you ride around the Singapore Zoo Night Safari, or go during the day for breakfast with the orangutans.

5. Chilli Crab
Get to Jumbo or any other of the waterfront seafood restaurants to experience the famous Singapore Chilli Crab and make sure to grab some steamed or fried bread rolls to soak up all that chilli sauce goodness otherwise you'll be tempted to lick the bowl.
Check out our Singapore Travel Guide for more ideas on where to go in Singapore.
What else would you add as must sees for tourists visiting Singapore?