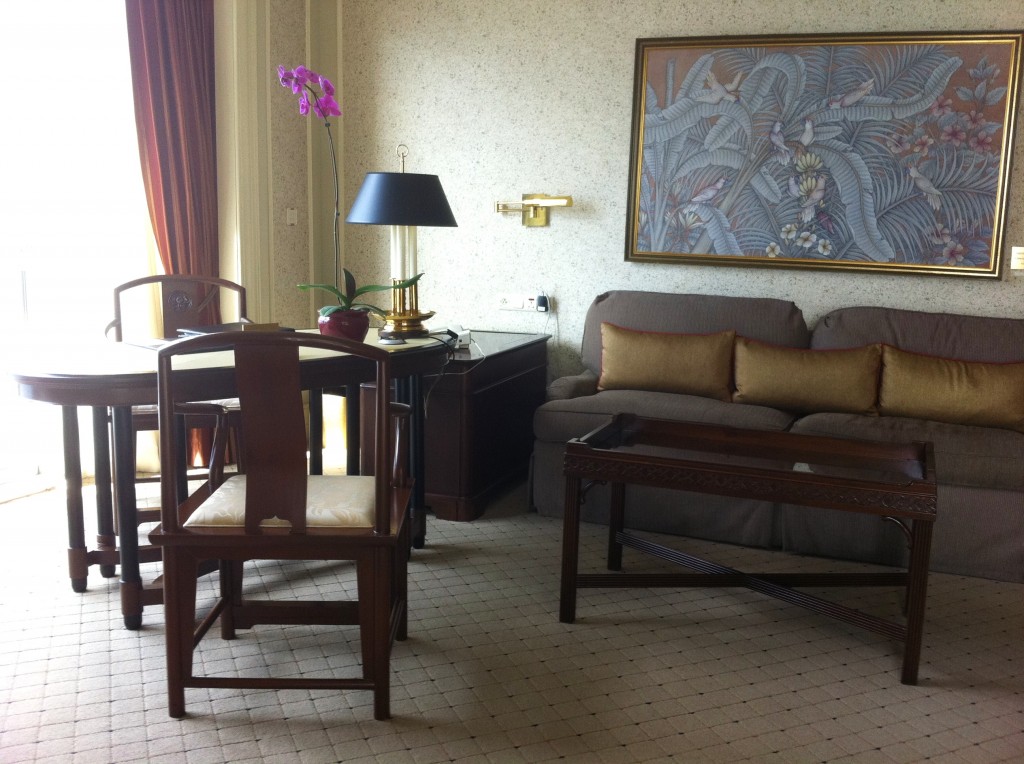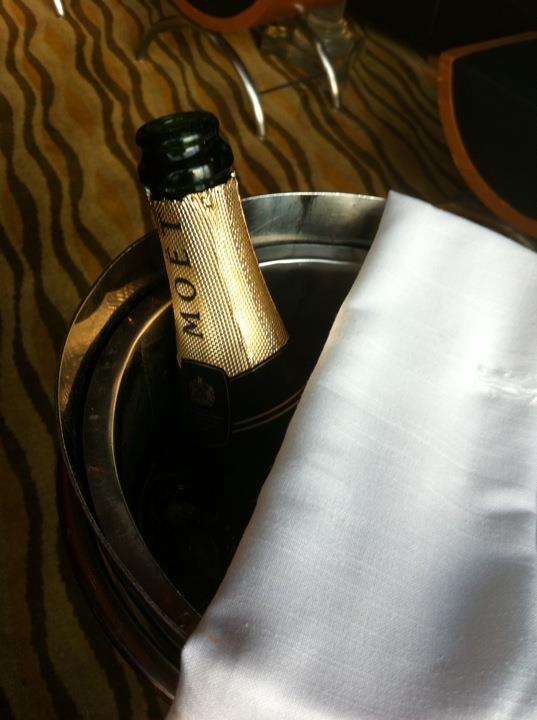 The word "staycation" seems to be quite in trend right now, with many people using the word "staycation" to describe "I'm not doing anything this weekend". For me, a staycation means doing something special and indulging in the things you normally do while on vacation but the beauty is that the destination is only a short drive from your home. You don't have to waste any time in customs or need to exchange money, you just get more time to do the things you really want to do. Like relax by a pool sipping cocktails, or stay in bed all day watching movies on HBO, or going out to dinner and a play in the city and being able to walk back to your room. For a couple that is always traveling (and always working) we thought the best treat for my husband's birthday this year would be to stay put in Singapore and have a "staycation".
We chose a "Gourmet Getaway" package at Swissotel The Stamford for our staycation so we could wine, dine and relax without leaving the building. The package is a great idea, for 1 all inclusive price you get a nice room, a 3 course dinner with wine and champagne and a buffet breakfast.
We were very lucky to be upgraded to a very large, beautiful suite with lots of luxuries. The suite was located on the 64th floor , so the view was almost the same as the famous views from the restaurants on the 70th floor. With 2 large balconies to enjoy the view from, a TV in the bathtub, a great stereo system, a Nespresso machine and turn down service, we would have been perfectly happy staying our suite the whole time.
With that said, there are a LOT of dining and leisure options in the Swissotel. The City Space bar on the 70th floor is very elegant. All of the waitresses are dressed in long sparkly black gowns and a strict business casual dress code is enforced. To enjoy this beautiful lounge for less, stop by during their happy hours from 5-8pm. Lucky for us, the had bottles of Moet on special.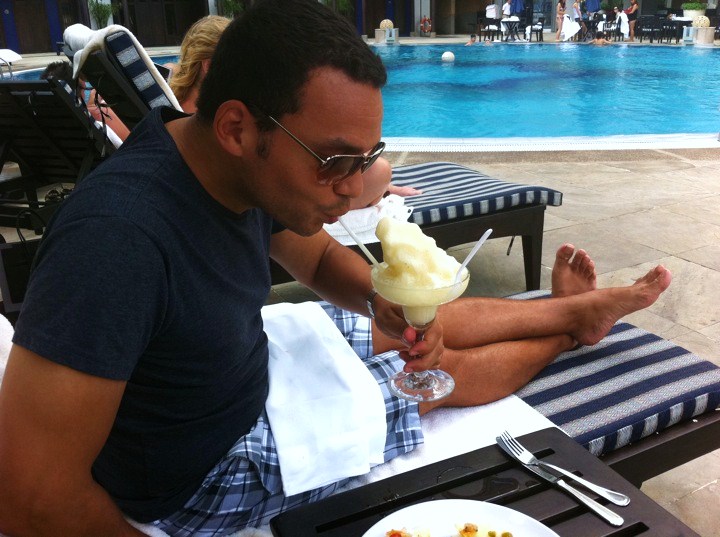 The Equinox restaurant offering Asian influenced European cuisine served our 3 course meal. The 3 course meal is offered at $100++ and includes an appetizer, a main and dessert. The food was only average and the portions were minuscule. I'm a 100 pound woman that had just filled up cake and appies at the City Space, and I was still very hungry afterwords. It was very disappointing. Our friends on the other hand ordered a main of lobster and a main of lamb and the portions looked very nice and seemed to enjoy their food. So my advice is to avoid the 3 course dinner.
For us, what made the weekend really feel like a vacation, was spending hours lounging by the pool sipping banana daiquiris and mango mojitos without having to worry about anything. We came home relaxed, refreshed and feeling like we had just got back from an amazing staycation.