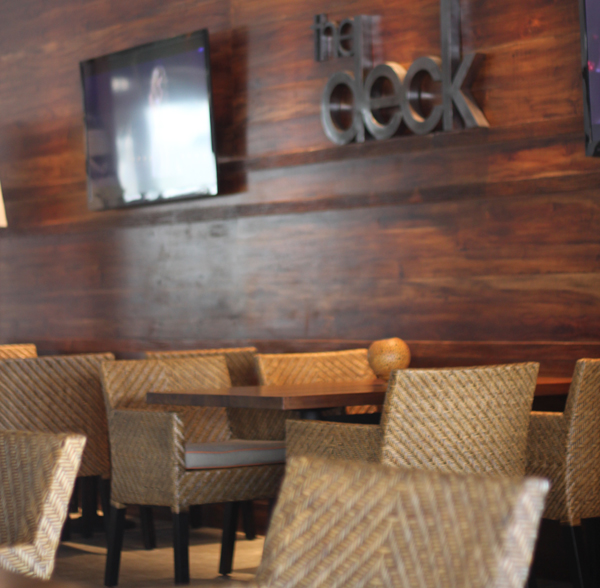 "The deck", the name says it all, well almost. This casual chic restaurant located on Jalan Petitenget in Bali has a large deck overlooking the street, as well as a beautiful interior. Outside you will find a bar area on one side and casual rattan seating on the other. While the interior has a dramatic lounge area complete with banquette seats and a large water feature, making it a great place unwind at the end of the day.
Their menu is a mixture of Western and Indonesian. During our visit we were in the mood for Indonesian cuisine, so we tried the Beef rendang (Indonesian Beef Curry/Stew) and Mie Goreng (fried noodles). Both delicious, and reasonably priced for such a beautiful restaurant.
Beef Rendang 55,000 rp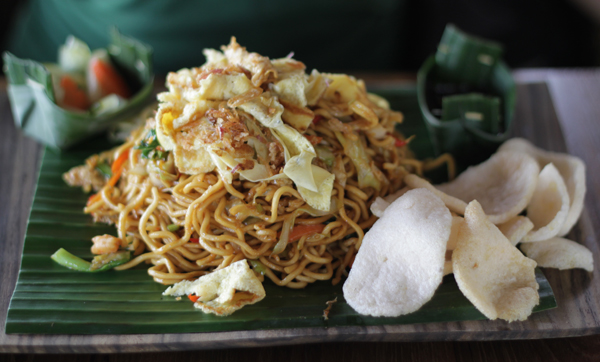 Mie Goreng 50,000
With it's distinct area, this restaurant is great for lunch, happy hour, dinner, and late night drinks.