Although Wellington might be known as the Coolest "Little" Capital in the world, it's one little city which packs a big punch. There's plenty to see and do here and once you have a bit of guidance you'll well and truly fall in love with the place. To help you along here's a look at the "Must Do's" in Wellington, New Zealand.
1. Take the cable car up to the botanical gardens, bring a picnic, walk the trails and check out the sweet views. Best of all the cable car is less then 15 minutes from most city centre hotels.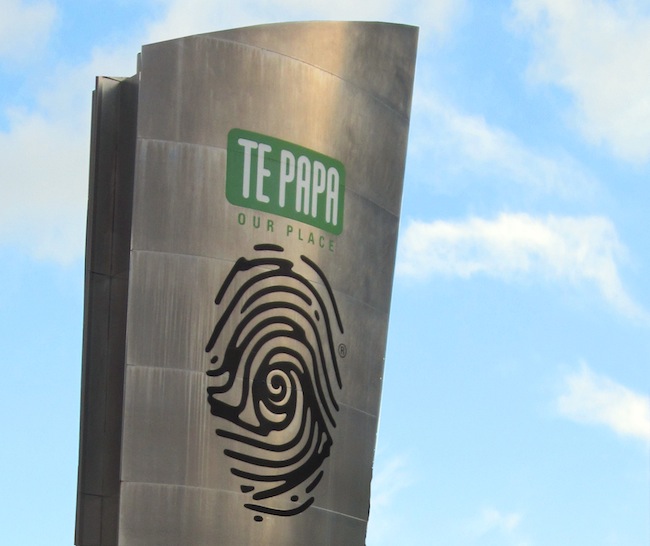 2. They don't call it windy Wellington for nothing! If the weather has dampened your sight seeing plans check out Te Papa Museum located on the waterfront. It will keep people of all ages entertained for hours on end.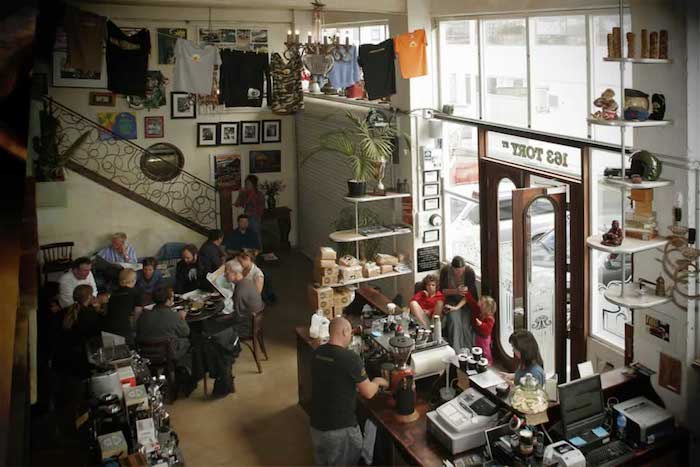 3. Need a caffeine fix? Wellington has per capita more cafés than New York city. One of my favourites is Havana Coffee Works. This cute cafe has character, the friendliest staff and serves a divine cuppa. Sip your latte right where the roasting happens! Only open Monday through Friday.
Another one of my top spots for a superbly made coffee is nearby Caffe L'Affare which is thankfully open weekends! These expert coffee roasters also have a yummy brunch and lunch menu.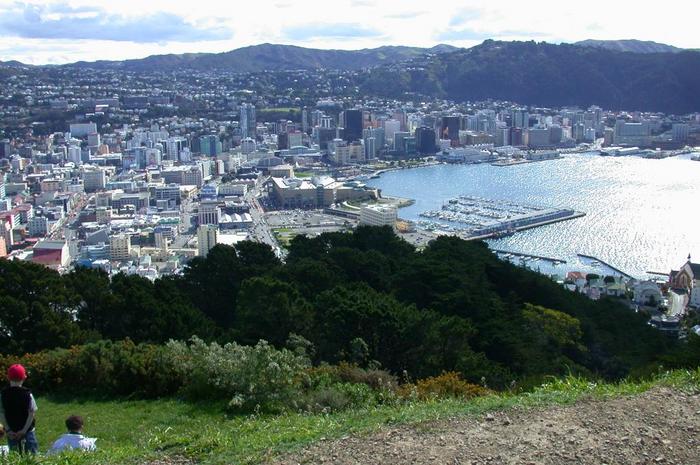 4. Work up a sweat and be rewarded with 360 degree views of Wellington City at the top of Mt Victoria. Pack a picnic and take a leisurely stroll or power to the top for an extreme workout. For those who aren't able to make it to the top by foot then you can always drive up.
See directions for getting to Mount Victoria Lookout.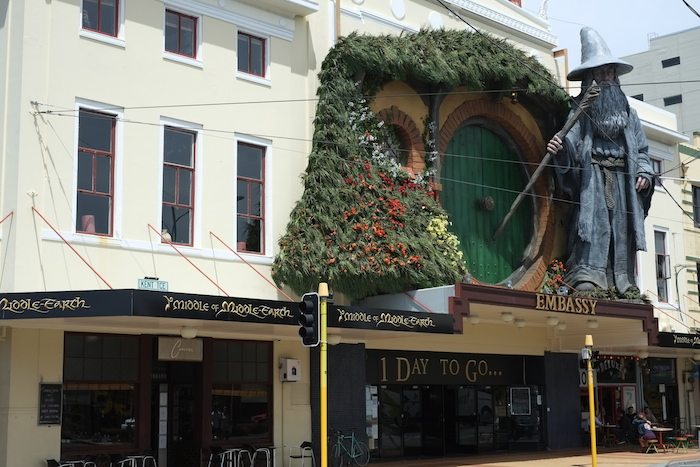 5. Catch a film at the famous Embassy Theatre. This is where the world premier of The Hobbit (as well as other Lord of the Rings movies) took place and director Peter Jackson took it upon himself to restore the beautiful 1920's theatre to its original glory. Come early and enjoy a carefully crafted cocktail downstairs at The Black Sparrow for the ultimate theatre going experience.
During the day you can also find delicious coffee and a good bite to eat at the tiny cafe next door called Deluxe. Deluxe has the best assortment of gourmet, ready made food and loads of great veggie and vegan options!
6. Visit Harbourside Market on every Sunday in the parking lot next door to Te Papa Museum. Half veggie market, half foodies heaven with food trucks serving up hot and fresh food from around the globe.
7. Stay in style at Museum Art Hotel. This boutique hotel is sure to impress with its artwork filled lobby and world class French restaurant Hippopotamus. Hippopotamus has funky decor, creative cocktails, waterfront views, an award winning degustation menu and a top notch high tea!
Read more about my stay at Museum Art Hotel and dining experience at Hippopotamus Restaurant & Bar.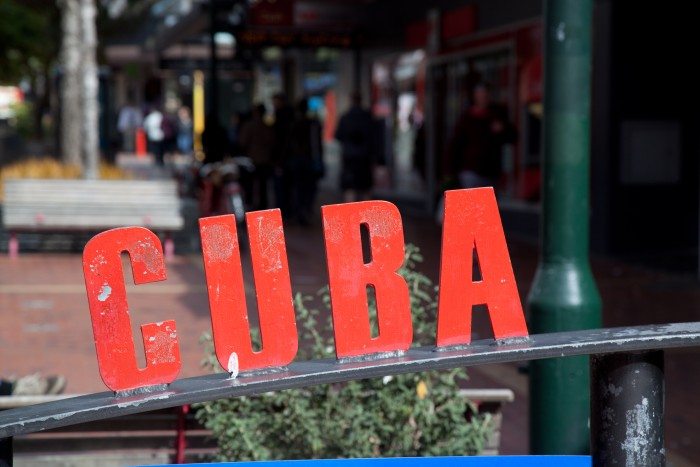 8. Take a stroll up Cuba street. This colourful strip in the centre of Wellington is where you go to shop, eat, party and basically just people watch. Here you'll find talented buskers, colourful characters and quirky shops.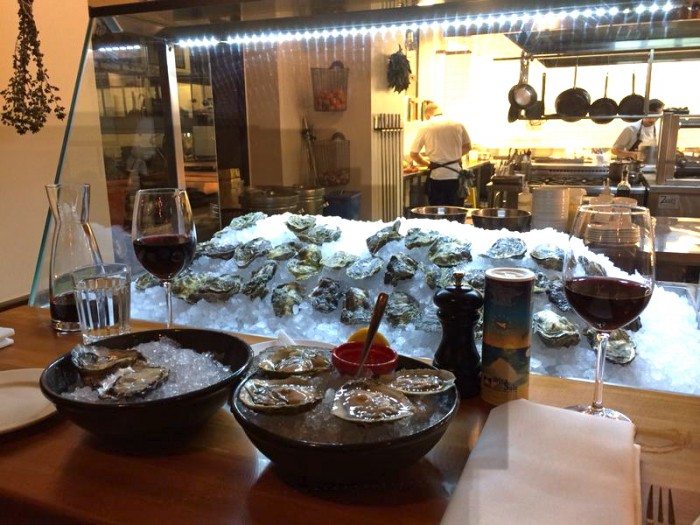 9. Eat! There are so many unbelievably good restaurants in Wellington you just need to know where to find them! Some of my favourites include El Matador, this Argentinean grill serves up the best meat you'll find outside of Argentina. Get a meat platter to share and no matter how full you are get the churros for dessert! Charley Noble, sit up at the bar and watch the chefs at work while you dine on fresh oysters (If Bluff are in season buy them ALL) and delicious pork belly! For the juiciest burgers around don't pass up Ekim Burger, served out of a permanent food truck in a parking lot, this place is basically a Wellington institution.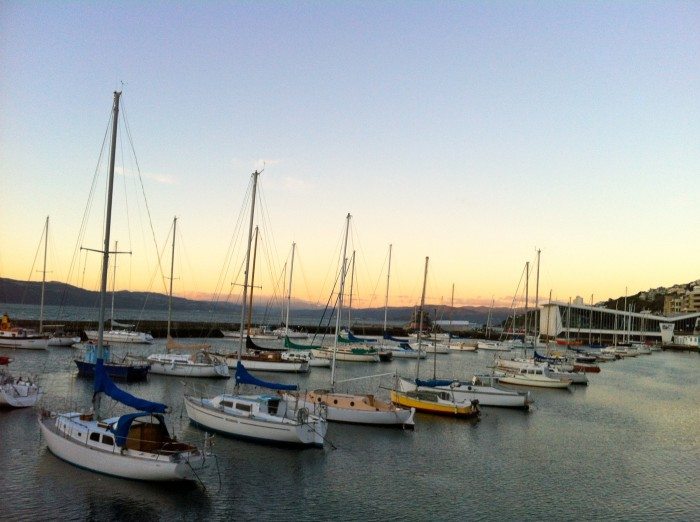 10. Enjoy the fresh ocean air and beautiful views along Oriental Bay. In the summer months when it's not too windy it's the best spot to jog, bike, sunbathe and swim on the beach. In the cooler months wrap up warm and go for a refreshing walk, you never know you might even spot some whales or dolphins.
Share with us your favourite things to do in Wellington, New Zealand!

**Article updated from 7 to 10 must do's on March 29, 2016