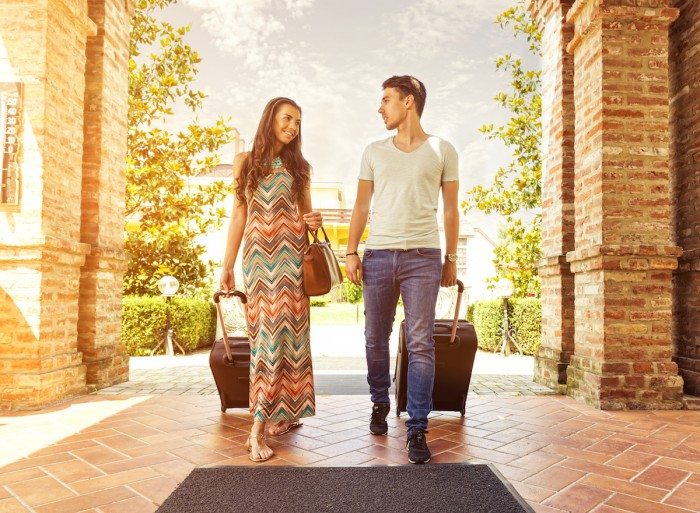 When booking a stopover holiday, there are many factors to consider including cost, effort, and time. Having spent collectively years travelling the world. I like to make the most of each flight and fit in a stopover holiday whenever possible. Here are my tips to book a cheap and easy stopover holiday.
I always look for the best deals online when booking a stopover holiday. One of my favourite sites is Kayak because you can book multi destination flights. My tip is to start with a return flight search to your destination to see where the different airlines stop along the way. Next, do a multi destination search which allows you to pick flights to your preferred destinations. This way you can compare if it's cheaper to buy individual tickets giving your more flexibility, or to go with a certain airline and ask them for a stopover along the way. Nowadays quite a few airlines offer free stopovers and guarantee the best flight prices when booked directly with them.
Alternatively, there's always your nearest Travel Agent! This dying breed can easily help sort out all the logistics and make the itinerary fit your schedule without any messing around. You might find there are a few different routes to get you to your destination, so if there is a certain country you'd love to experience for a few days just ask which airlines will go through there. You might be pleasantly surprised to find those two or three extra days somewhere hardly change the flight prices if at all.
At the time I booked my flight with Etihad from New Zealand to England, they had specials on stopover holidays in Abu Dhabi which gave you 2-4-1 on accommodation and entry into one of the many attractions including Ferrari World, Yas Waterworld, a bus tour, and a few others.
Tips
Some airlines such as Etihad and Emirates make stopovers a breeze. So if you are organising it yourself have a search on the airlines' website to see if they have any offers
Be sure to check visa requirements - you don't want to plan a stop-over some place to later find out it's hard or expensive to get a visa to get in
If you're on a budget or time constraints be sure to check out how long and how much it costs to get from the airport to the city as well as accommodation cost. Most major cities have good public transport to get you into the city but if it's way out and is going to take you more than an hour to get into town you might find yourself more exhausted then rested especially after a long flight.
If you have loads of luggage, find out if the airport has lockers and just bring your carry-on bag with the essentials, this way you can get to your hotel with ease and get straight out and onto the sightseeing or relaxing by the pool without too much fuss.