If you're looking for a more quiet, laid back alternative to Southeast Asia's mega beach destinations of Bali and Phuket, consider these often overlooked, harder to get to destinations. The extra travel is what keeps some of them so quaint.
Lombok, Indonesia
Dubbed 'an unspoiled Bali', Lombok is where beautiful beaches and scenery can be found without the crowds and chaos. With a much more relaxed atmosphere than its neighbour, visitors here enjoy hiking to waterfalls, climbing the breathtaking Mount Rinjani and diving in the Gillis. Accommodation for all budgets can be found here including the exquisite Lombok Lodge.
How to get to Lombok: Lombok can be reached by a variety of boats from Bali as well as direct flights from Singapore.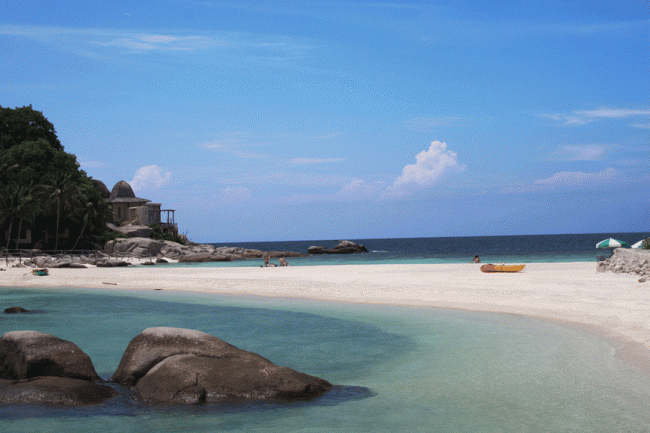 Koh Tao and Koh Nang Yuan, Thailand
Koh Tao is a scuba diver's dream, as well as a great rustic getaway with white sand beaches and turquoise water. The beauty here can be found both above and below the water with the neighbouring Koh Nang Yuan, being a not to be missed spot. The Koh Tao Cabana Resort offers unique villas with nature inspired outdoor showers. Come here to escape from it all while enjoying a variety of outdoor activities including diving, snorkelling, kayaking and long beach walks. Read more about Koh Tao here.
How to get to Koh Tao: Koh Tao can be reached by a 2 hour ferry ride from neighbouring Koh Samui or flying into Surat Thani followed by a bus and boat ride.

Sihanoukville, Cambodia
Cambodia's seaside town of Sihanoukville is where the country's best beaches are located. Known as a budget travellers dream, unsurpassed luxury can also be found at the Song Saa Private Island resort. As the name suggests this resort occupies its own private island just 35 minutes by boat from the port of Sihanoukville and is nothing short of decadent with over water villas.
How to get to Sihanoukville: Sihanoukville can be reached by plane from Phnom Penh or Siam Reap by local airlines.
Koh Lanta, Thailand
Boasting fantastic white sand beaches and a more laid back atmosphere than the popular Koh Phi Phi, it's easy to see why this Thai island is popular with Swedish tourists and older travellers. There's still plenty to keep everyone entertained, including a collection of bars and restaurants. Here, the beaches are never full and a young coconut is never too far away.
Budget options abound on Koh Lanta, while a search for luxury on the island will bring you to Layana Resort & Spa and their oversized rooms.
How to get to Koh Lanta: Koh Lanta cam be reached by speed boat from both Krabi (15 minutes) and Phuket (3 hours).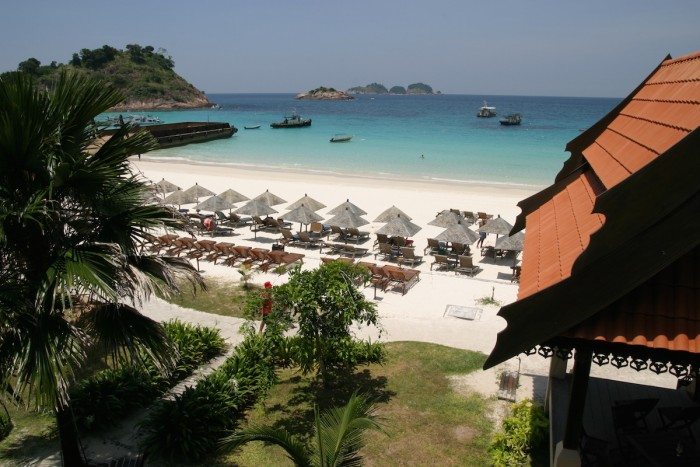 Redang Island, Malaysia
Redang Island is where ther water is crystal clear, the beaches covered in white sand and tropical fish inhabit the numerous reefs, many within 50 feet of the shore. This is one of Malaysia's best kept secrets and a higher end alternative to the neighboring Perhentian Islands, a backpacker hangout. The place to stay is at The Taaras Beach and Spa Resort where the most popular activity is never leaving the compounds of your luxurious resort, except to check out the underwater beauty.
How to get to Redang Island: Direct flights are offered by Berjaya Air from both Singapore and Kuala Lumpur.