If you are in the market for festive food this year there is no better way to get into the spirit than hopping on a plane to your nearest European Christmas market. In no time at all you can be nibbling on mince pies, warming up to mulled cider and soaking up the heart warming atmosphere, surrounded by those giddy from the anticipation of the most loved time of the year.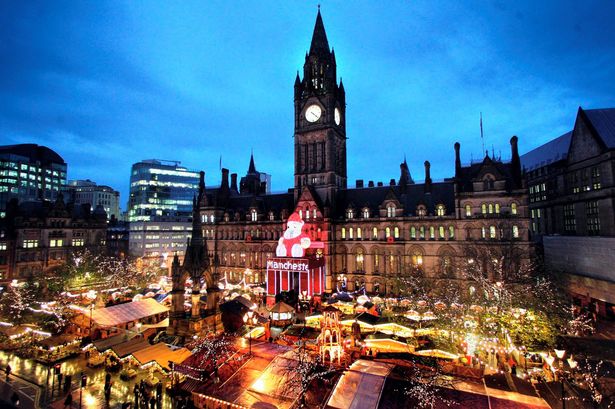 Manchester, UK - November 14 - December 21
This year's most popular northern market has gotten bigger and better with the addition of a two–storey indoor beer house accompanying The Mill in Exchange Square. Northerners are quite a modest lot but when it comes to their Christmas market they are happy to shout about its greatness from the roof tops. The giant sized Santa glows like a bonfire keeping a watchful eye over everyone in Albert Square and the nifty mug exchange makes drinking Glühwein all the more exciting. Virgin Trains travel from London to Manchester for about £70 return.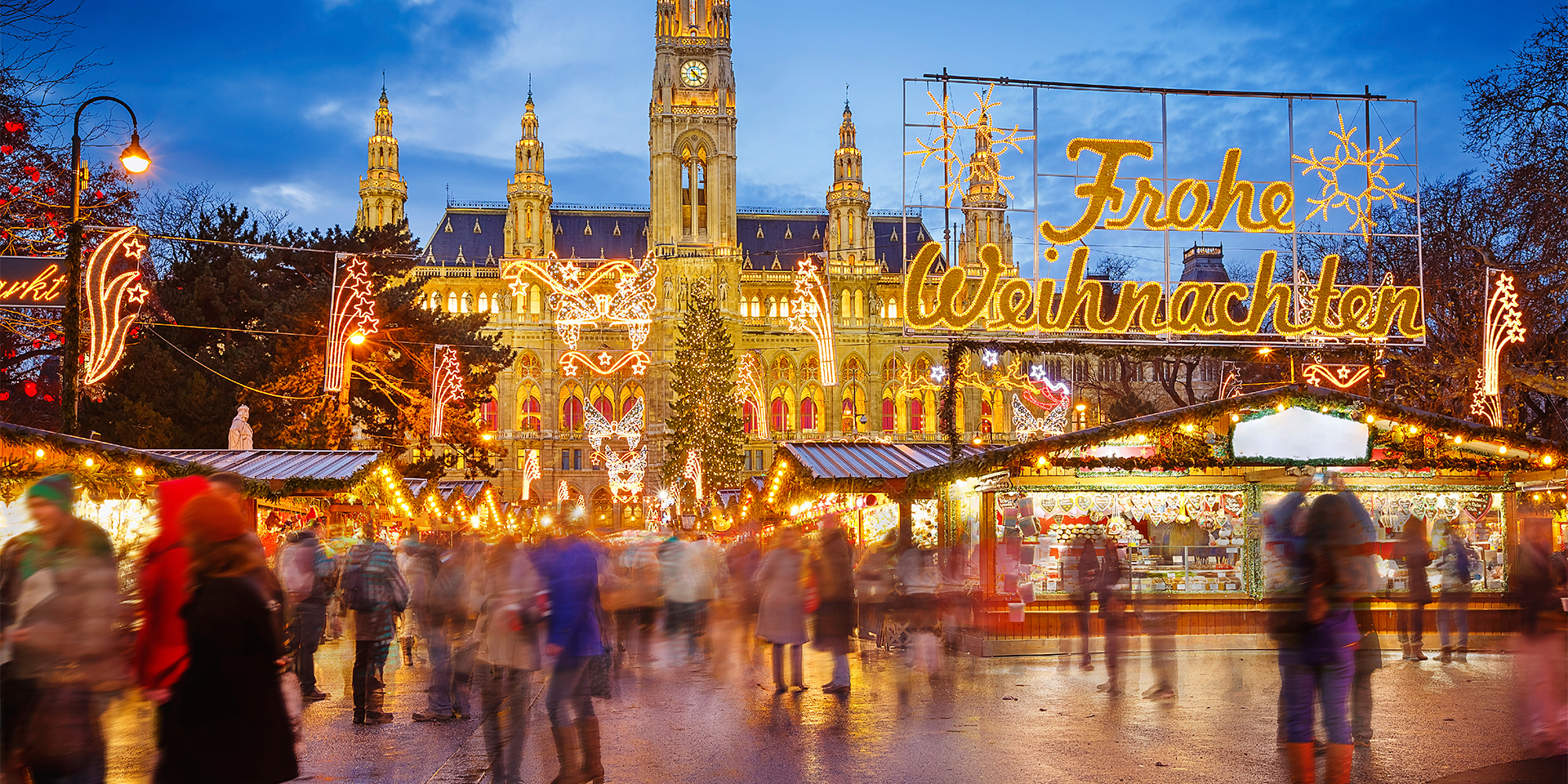 Vienna, Austria - November 15 - December 26
This quintessential Christmas Market is over 25 years old and attracts half a million visitors a year. The pretty streets are lined with glowing chandeliers leading visitors to the impressive St Stephens Cathedral. The Magic of Advent is the largest of Vienna's Christmas markets located in front of the fairy tale castle like structure that is the city hall. Flights from London to Vienna are daily with Easyjet and work out at around £150 return for a 2 hour 20 minute flight.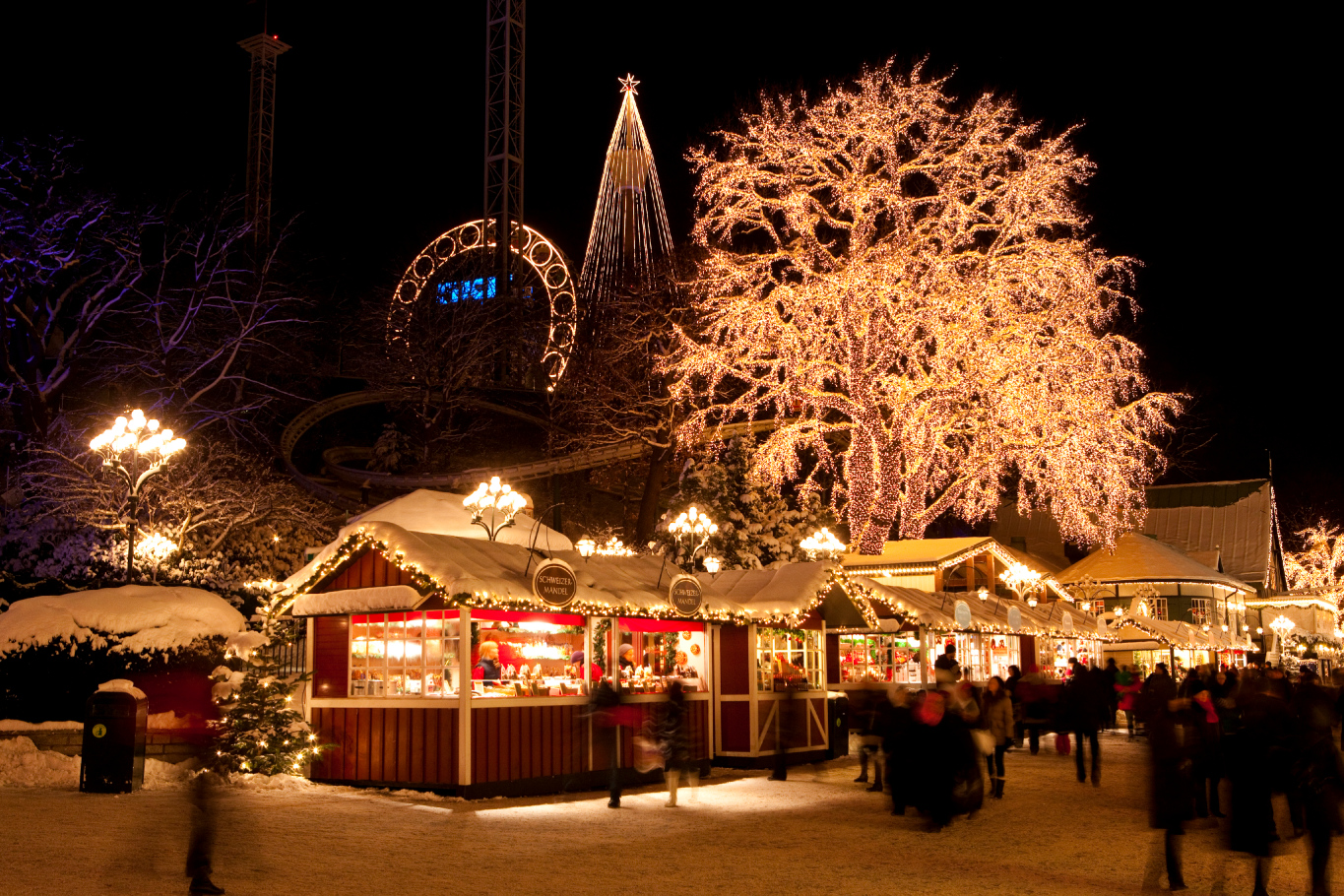 Gothenburg, Sweden - November 20 - December 30
Any Christmas market that has a display of five million fairy lights is definitely a spectacle worth seeing. Sweden's close proximity to Lapland gives you the feeling you really are a hop skip and a jump away from Santa's workshop. Torches and fire pits surround the pretty red log cabins all engulfed within 700 large Christmas trees in the surrounding park. The glogg (mulled wine) will most certainly be flowing and to fill your belly, what can be better than Gothenburg's very own Christmas pepparkakor ginger snaps. Sweden is a dark country but not this time of year, for the most visually satisfying Christmas market in Europe, Gothenburg should be top of your list. Flights from London Heathrow to Gothenburg are direct with SAS.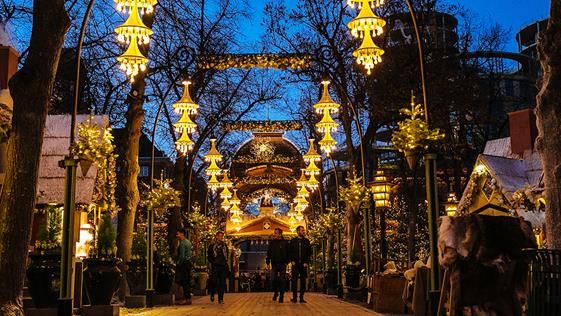 Copenhagen, Denmark - November 14 - January 3
Copenhagen is awash with Christmas markets dotted generously around the Danish capital. The crème de la crème however is located in the old amusement park of Tivoli Gardens. This festive wonderland comprises a lake transformed into a magical ice skating rink for the duration of the markets. Miniature villages and wooden cabins are bursting with crafts, porcelain and traditional Danish sweaters. Interestingly the Fairy light installation was directed by the infamous Tiffany and Co designer John Loring. Flights direct to Copenhagen from London with Norwegian Air work out at around £75 return.
Hamburg, Germany - November 23 - December 30
If you are a foodie then this is the Christmas market for you. Hamburg is famous for its spectacular Fish markets, this has now resonated into their popular Christmas market location. Winterwald is the city's main market and as its name suggests, a winter forest is recreated in the city centre. For an alternative Christmas market experience head to the red light district of St Pauli, it markets itself as an x-rated Christmas market; and one not to be missed. There is plenty to see and do at the Hamburg Christmas market where the aroma of grilling German sausage and cinnamon infused mulled wine is enough to get any taste buds raging. Easyjet fly direct to Hamburg from London for approx. £150 return.
It's easy to see why Christmas markets have become so popular. Its not just tourists and visitors filling the beer halls, co-workers and friends unite to enter into the holiday spirit and begin the ever exciting countdown to most popular holiday of the year. The hardest part is trying to decide which one to go to! Happy Christmas one and all.