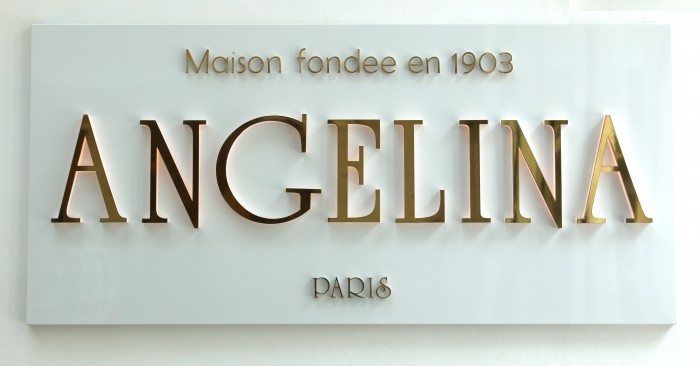 This famous French patisserie and tea house has been making waves in the dessert world since 1903 when the original Angelina opened its doors in Paris, France. Since then it's expanded to over 29 tea houses and boutiques across multiple major international cities, with it's most recent addition opening in Singapore last year. Angelina brings you a wide range of warming teas and to die for desserts. Enjoying the two together are a match made in heaven. Come to this stylish establishment for a slow and indulgent meal, one where you can sample classic Parisian treats all without ever leaving Singapore.
What's New at Angelina
Starting March 2016, their already decadent lineup gets the addition of 6 new and updated desserts. These include their famous Mont-Blanc with a tropical passion-coco twist, a creamy blackcurrant Cheesecake Cassis, the Forêt Noire (Black forrest), the Eclair Praliné and the gorgeously light Babylone. So whether you're an Angelina first timer or a regular, this new range is sure to tempt the tastebuds.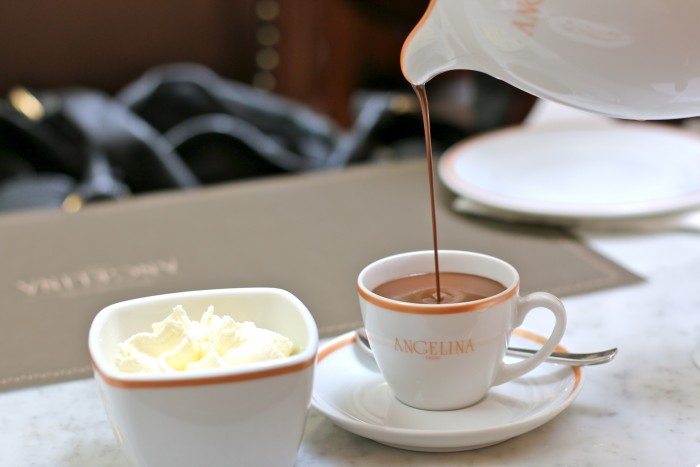 Some of my original favourites include the Opera and Millefeuille and the new Babylone all of which are on the lighter side. And don't miss out on sampling their devilishly good creamy hot chocolate, the original size is probably big enough to share unless you have an insatiable chocolate addiction.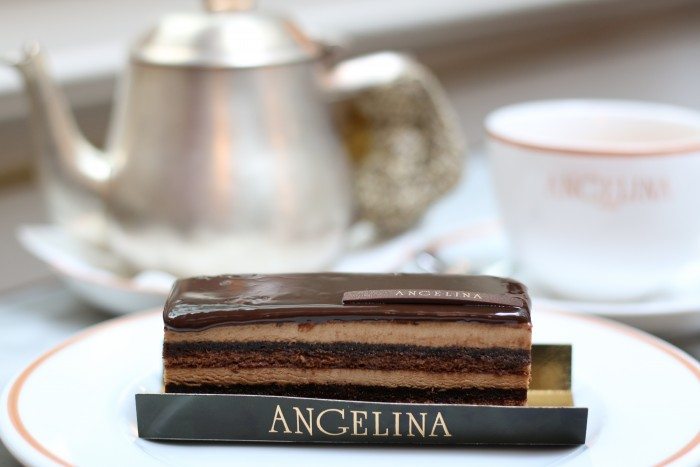 The Opera is a French take on the classic Italian tiramisu, and I'm a sucker for any type of coffee dessert. This one is light, not too sweet and wonderfully delicious. Pair it with the Mont-Blanc tea and thank me later.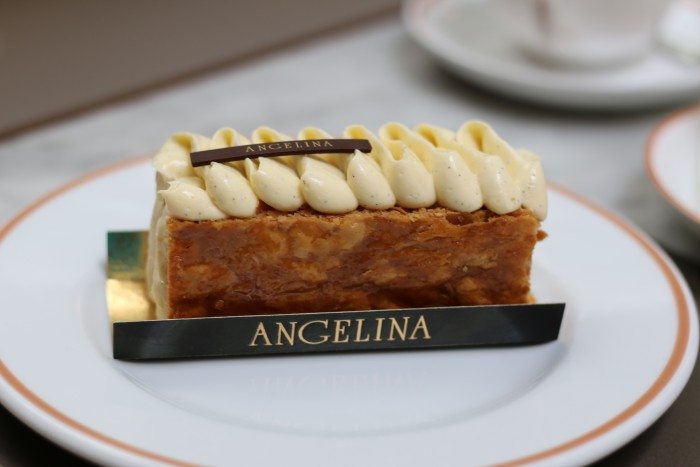 The Millefeuille is a flaky wafer thin puff pastry layered with light Bourbon vanilla cream. This is a perfect dessert if you over indulged on your main course.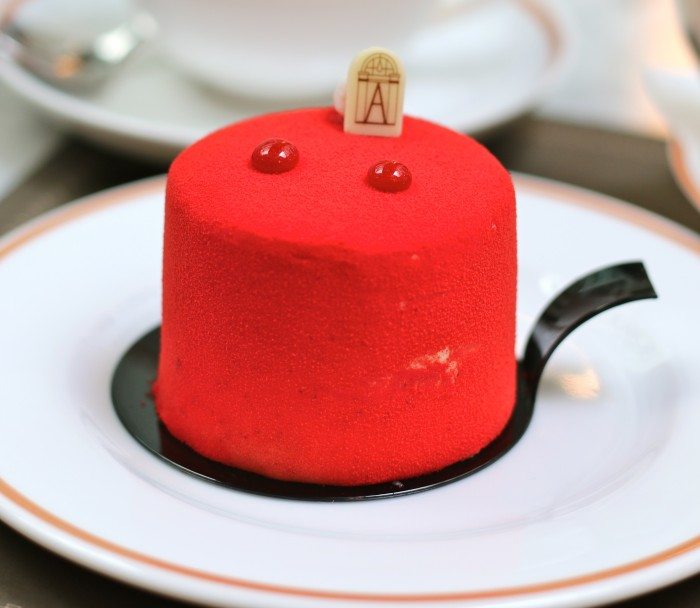 The Babylone is an Angelina show stopper with its eye catching colour that's sure to make a lasting impression. This pillowy soft dessert is made of an almond meringue biscuit with a light vanilla mouse, raspberry confit and strawberry marshmallow.
Angelina is located in the new Capital Piazza, which is a trendy little indoor area perfect for date night, ladies night or just a bit of me time.
Angelina Singapore
Block 15 Stamford Road, Capitol Galleria, #01-82,
048616 Singapore
+65 6384 0481
Other Countries you can get your hands on Angelina desserts include Japan, Hong Kong, China, UAE & Qatar. For more information visit their website Angelina Paris.