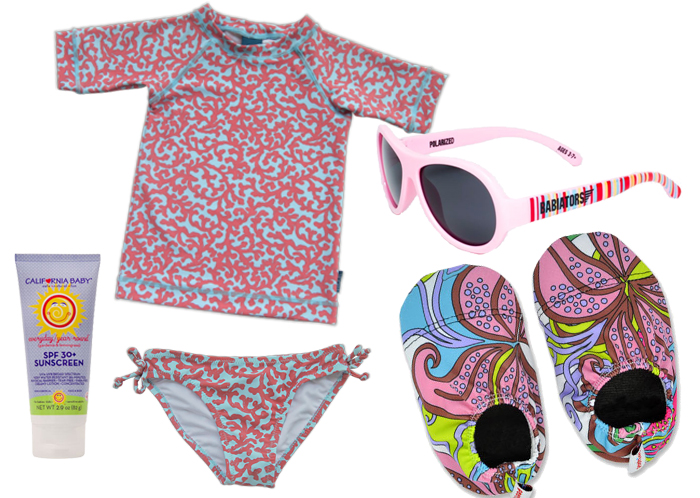 When it's time for fun in the sun, little girls can be sun smart and stylish with these cute beach & pool ready pieces.
Sunglasses. We're in love with these super cute Babiators that make any kid look instantly cool. Best of all they come with a 1 year free replacement on lost or broken pairs. Available from Amazon and similar from Pupsik.
Pool Shoes. When the sand's too hot, or the pool floor too slippery, these slip proof pool shoes from Poolzies will be exactly what you want to keep in your beach bag. Designed by a Singapore based mompreneur that has been in that very situation and decided to do something about it. Available directly from Poolzies.
Matching Top & Bottom. With UPF 50+ protection this pink and blue coral themed rash guard and bikini bottom from Frolik make a statement while being sun smart. Available directly from Frolik.
Sunscreen. Can't forget the sunscreen and California Baby has one of our favourites. Available from Amazon and Pupsik.