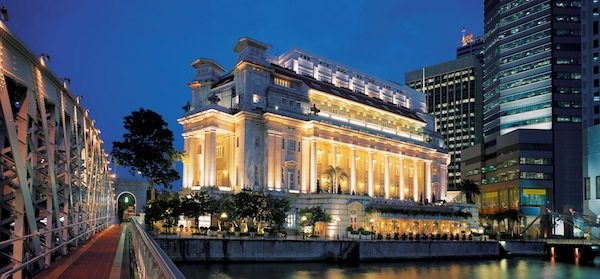 The Fullerton Hotel is in the middle of the city in Singapore, allowing guests to enjoy all the entertainment, art, and business opportunities it has to offer. The hotel is a true heritage icon, as it once housed the General Post Office, The Singapore Club and the Chamber of Commerce.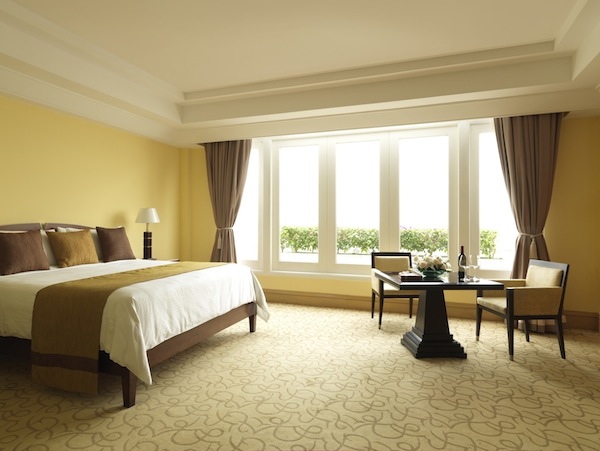 The hotel has 400 rooms and suites with spectacular views of the bay, the Singapore river, the sea, the atrium courtyard and the city skyline. The varied rooms are all luxurious, stylish and comfortable, with many amenities, including Broadband internet access and Internet connectivity, LCD TV with local and international channels, in-room safe, coffee and tea making facilities, and a mini bar. All suites include a CD player, and a few also have a DVD player. The Fullerton Hotel is also very business friendly with many rooms fit for banquets and meetings.
Although it is a contemporary hotel, you can still experience all of it's heritage. The Fullerton Heritage Gallery showcases history of the hotel and it's neighbouring area with displays of maps, stamps and photographs.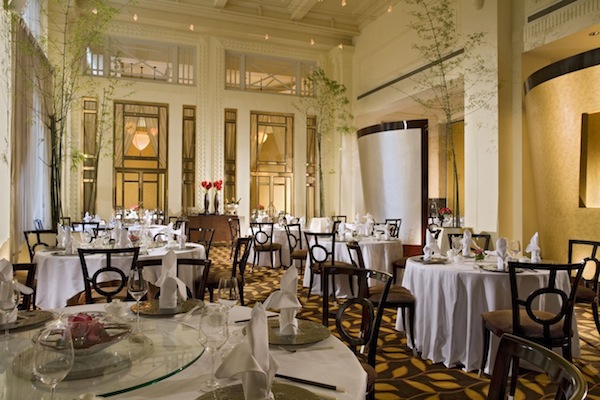 This luxurious hotel provides comfort to business and leisure travelers all over the world, with its world-class accommodation and varied range of restaurants. You can indulge in an a la carte menu, authentic Chinese cuisine, Indian buffet, Japanese buffet, afternoon tea, and other international buffets. Lastly, there is a restaurant on top of the building where lighthouse keepers used to guide ships. Appropriately named The Lighthouse, this restaurant is where you can see stunning views of the bay while you eat delicious Italian cuisine. You can also experience fine dining and hospitality in the complex of the Fullerton Heritage. Here you will find chic cafes, restaurants, bars and entertainment.
For recreation or leisure, the Fullerton Hotel has an outdoor infinity pool, a jogging route and a 24 hour fitness centre. After that relax at the Spa at the Fullerton with a body massage, exfoliating body scrub or water therapy.
The Fullerton Hotel is a luxury hotel perfect for anyone from business to leisure travelers. With all of it's amenities and heritage, this is definitely a hotel to experience.
The Fullerton Hotel
1 Fullerton Square, Singapore 049178
T: +65 6733 8388
E: info@fullertonhotel.com