Suma Beach Towels
Make an impact on your next tropical getaway with these luxuriously soft Suma beach towels. Not only are they large enough to keep you completely sand free but the bright colours are sure to make a splash. Learn more about Suma Beach Towels.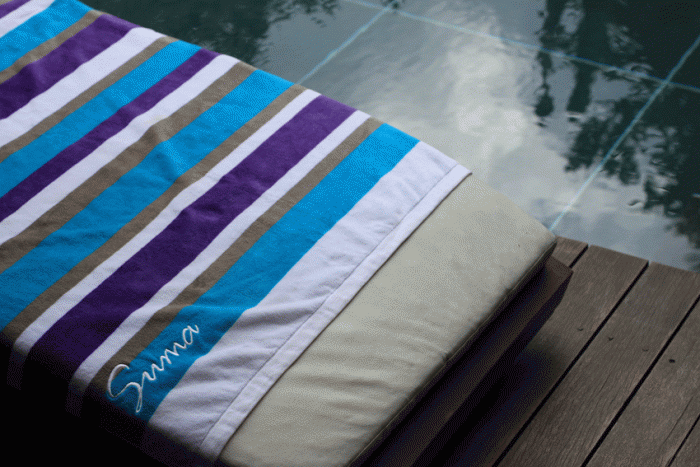 Details
Enter to win a pair of Suma beach towels in blue, purple and grey stripe and multi pink and grey stripe.
These plush and vibrant luxury beach towels are long enough to cover most loungers and give you plenty of space when laying on the sand.
Material: 100% Cotton
Finish: Velour
Colours: Blue, purple, gray and white
Size: 90cm X 180cm / 36"x70"
Valued at: S$118 for a pair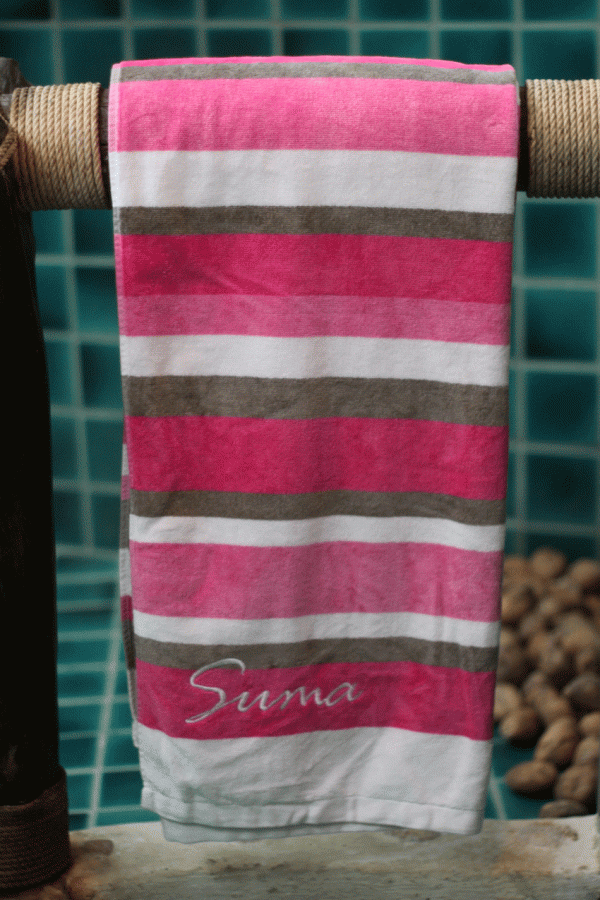 Enter The Competition
All you have to do to win two of these stylish Suma towels is sign up for monthly newsletter at the link below and for bonus entries like and follow us on Facebook & Twitter where you'll be first to know about all the best vacation destinations in South East Asia and around the world!
Open to entries world wide. Winner is liable for any applicable import taxes.