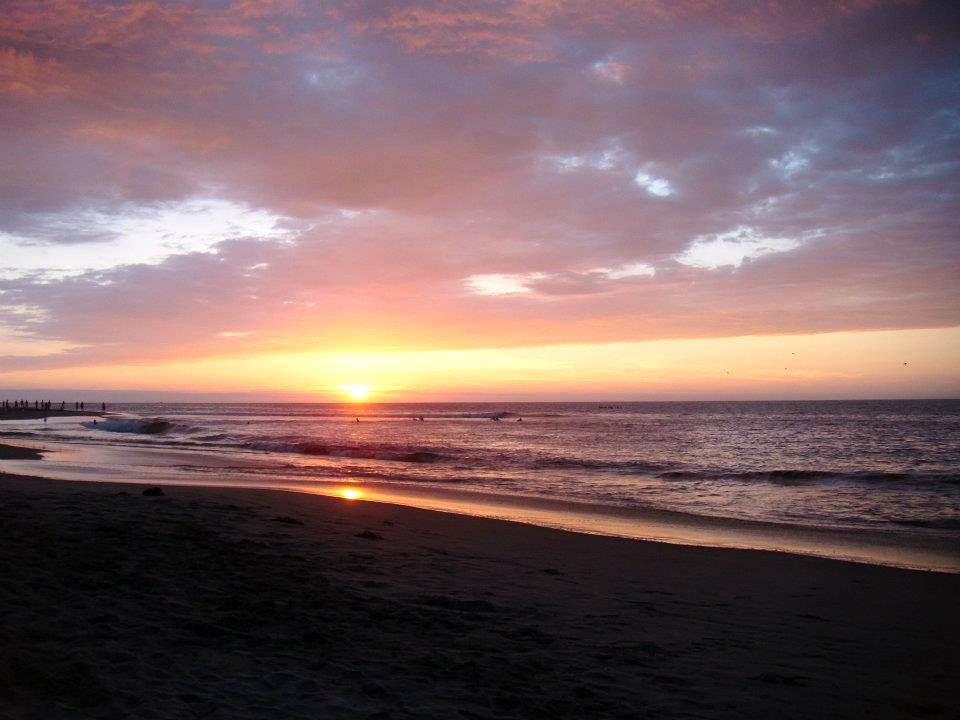 Mancora my first beach stop since Brazil and oh what a beautiful sight! Beach bars, seafood and surfing! I stayed at the Loki hostel which is a chain of party hostels found through Bolivia and Peru. Mancora Loki is an old resort turned hostel so we had a big pool, big bar, balconies off all the dorms and it's located right on the beach. This place is not for the faint of heart or anyone expecting 8hrs of sleep. The food at the hostel is great and happy hour is always a treat. Make sure to try the Tuna steak and the alcohol slushies!
Mancora is a great little surf town with everything located on one strip of road so its really easy to navigate. There is accommodation for everyone from beautiful upscale beach side hotels to cheap just off the beach private rooms or hostels. If you're tired of local cuisine, have no fear you can find absolutely anything you might be craving from a Thai curry to amazing Mexican and of course if you're still wanting to watch your budget, you can find really good set meals with great fish for under $5.
If you're after an amazing breakfast or lunch make sure to check out Green Eggs and Ham located right on the beach, they have a create your own breakfast menu and some amazing sandwiches that come with your choice of sides. Food took a little while, however the service more then made up for it, as well as the delicious meal!
For those who can't just lay on the beach all day, be sure to try your hand at surfing or body boarding or rent a horse for a trot down the beach, Just be sure to make sure the horses look like they are being taken care of and are healthy. There is also a good little spot to watch the sunset up on the hill where the light house is, you can walk up in about 10 minutes or if you're lazy like we were you can get in a Tuk Tuk to take you up.
For the surfing enthusiast, just a few hours south of Mancora you can find Lobitos, an off the beaten track surf town renowned for its left hand waves. Read about Lobitos