Santorini in Greece is just one of a cluster of beautiful islands that dot the Aegean sea. Popular amongst couples after a romantic Mediterranean getaway, this island is truly as amazing (if not more amazing) then it looks in pictures and postcards. After spending a week on this idyllic Greek Island I decided to compile the many reasons why you'll fall head over heals in love with Santorini.
Firstly the sunsets here are some of the best in the world and you can enjoy them every evening from one of the many perfectly placed restaurants, bars and vantage points in upmarket Oia.
The white dome houses, old churches and windmills are all undeniably beautiful and exactly what you imagine when you dream of Greece. You'll have a hard time putting down your camera. Trust me.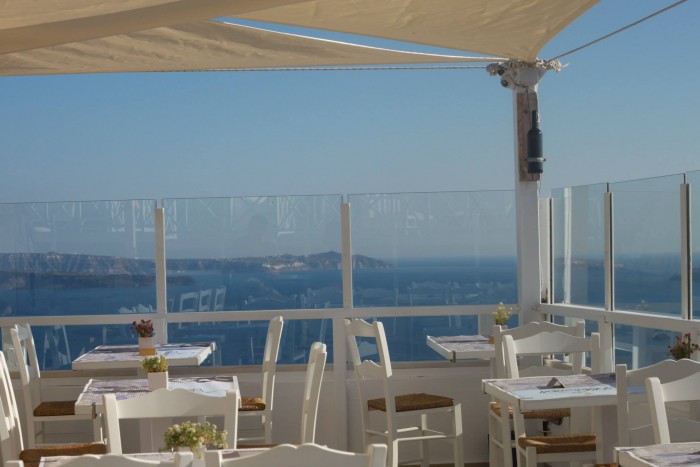 Every drink and every delicious meal (see below) can be had alongside a jaw dropping view. Whether it's of the crystal blue Aegean Sea, the setting sun, or the extremely attractive tall, dark and handsome locals, I guarantee you will always appreciate your surroundings. Check out Pelekanos Restaurant & Rooftop Bar
The Mediterraneans know how to do simple and delicious cuisine better than anyone else. The seafood is grilled and caught daily, the salads are perfectly fresh and it could be the one holiday destination you actually come home thinner after.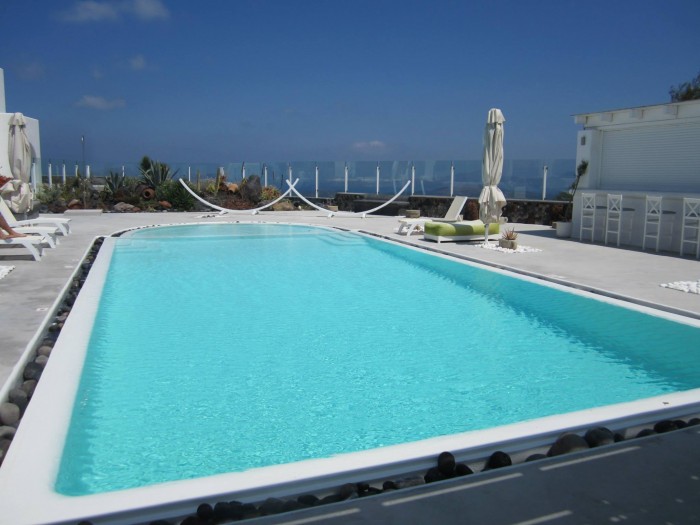 Almost every resort is built in the traditional white wash domed architecture which Santorini is famous for. Many with gorgeous views over the ocean and good sized pools to relax next to. We stayed at Kalestesia Suites situated at the highest point of the island on the opposite end from Oia. It had stunning 360 views over Santorini and the Caldera, a beautiful pool and served up delicious breakfast. You're best to have a car or do as we did and rent a 4x4 to get here but it's a nice and secluded spot.
Another favourite spot we instantly fell in love with was Amoudi Bay. We stumbled a crossed this gem while we were cruising the streets in our 4x4. Here you'll find restaurants grilling up fresh seafood that you can enjoy while admiring the bay.
Fall in Love with Santorini
Walk the lane ways where you can shop for high end luxury items and souvenirs. You might even stumble across some too cute to believe moments like the one above.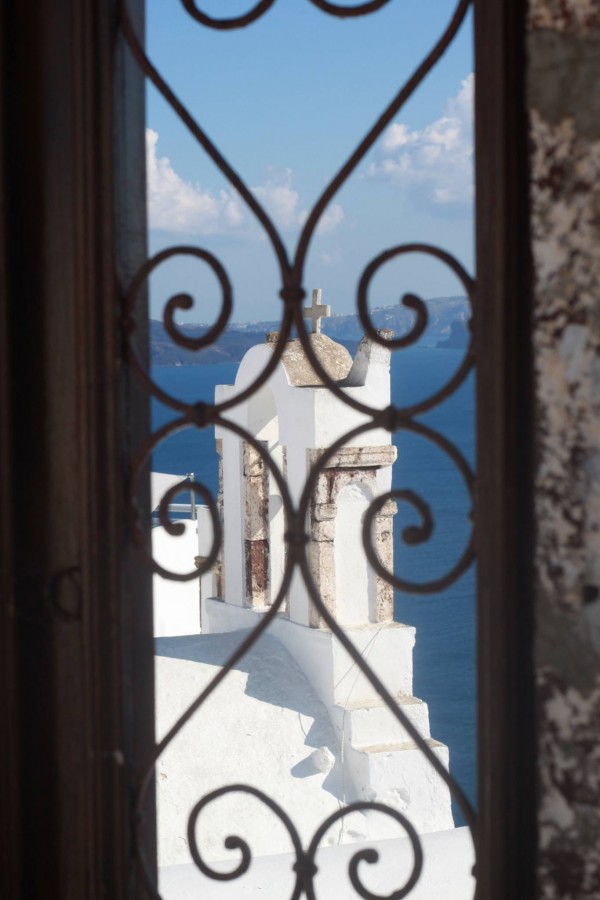 As you explore and discover the hidden streets and treasure this island has to offer you'll fall more and more in love with the character of this place. You'll come across beautiful old churches, wonderful little bars, shops and restaurants and spectacular views around every bend.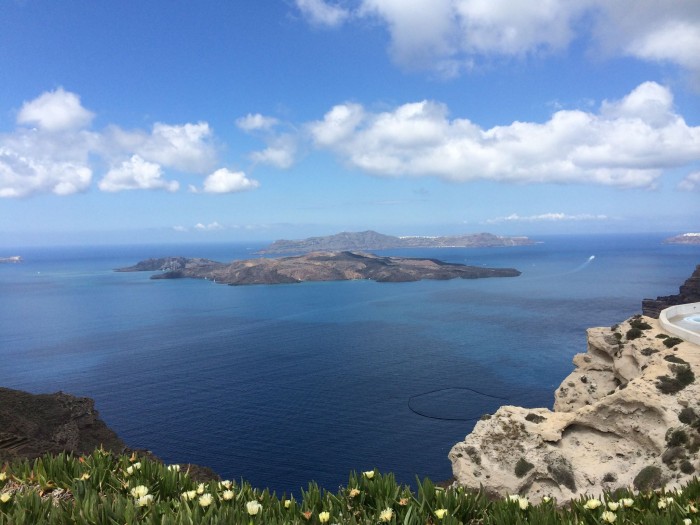 Fall in Love with Santorini- Caldera Views
I visited Santorini in the month of May when it was still in the low season. This was a really nice time to visit as there were no real crowds about (except at sunset in Oia). The best thing is you could always have a drink and eat wherever you wanted and can take advantage of getting access to some of the best views around without battling hordes of people as I imagine it might be in the Summer months. The weather was nice and warm during the day and cool and crisp in the evening.