Penang is famous for its food, with many tourists' holiday itineraries revolving around the foods they want to eat. Whether you dine at a local hawker center or a fine restaurant, here is our list of must try dishes when visiting Penang.
Fried Koay Teow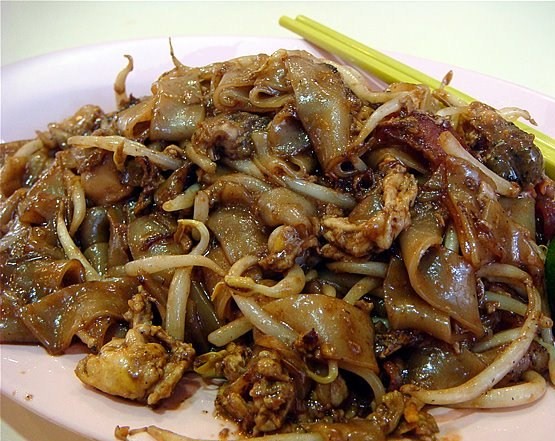 One of the most popular hawker dishes, the flat rice noodles are fried in oil in a large cast iron walk with prawns, cockles, bean sprouts, eggs and chives. The spiciness depends on the amount of chilli paste. The best Fried Koay Teow is neither too wet nor too dry.
Fried Oyster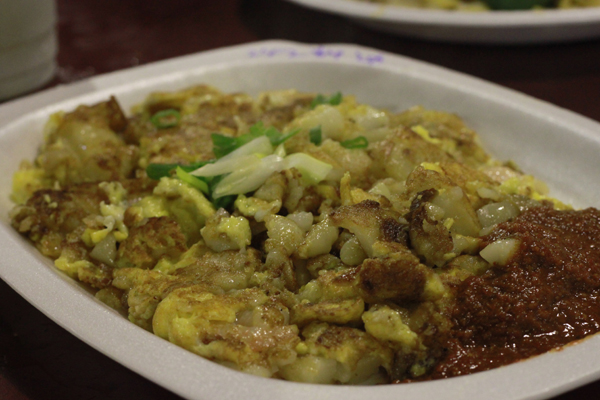 This dish is similar to an egg omelet only thicker because of the addition of tapioca flour. The eggs and flour mixture are fried in cast iron walks, while the oysters are fried separately in chilli paste then mixed together at the end and served with chopped spring onions.
Prawn Noodles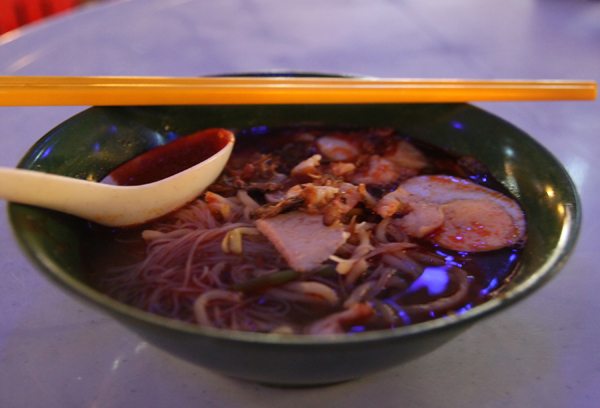 Also know as Hokkien Mee is a dish of either yellow noodles or rice noodles served in a thick prawn broth. Prawn noodles are commonly topped with shrimp, sliced boiled egg, and bean sprouts. A spoon full of chilli is usually placed on top of the noodles to allow you to add your desired amount of spiciness.
Assam Laksa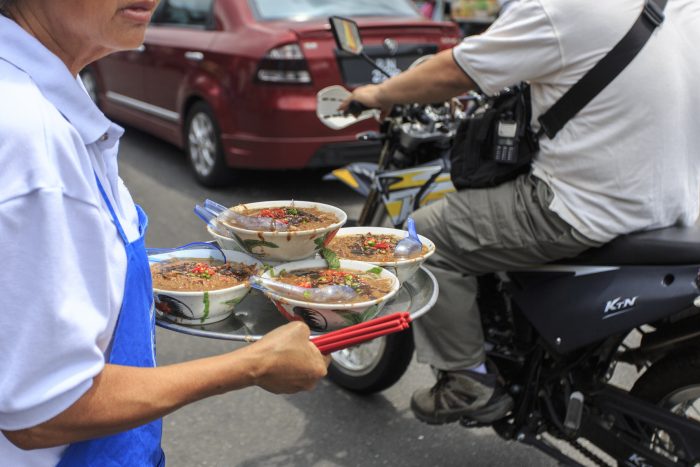 Laksa is Penang's signature dish, and has a distinct flavor different from Laksa found in other regions. It is a noodle dish served in a fish broth garnished with different vegetables. The uniquely Penang flavors are more sweet and tangy and can be spicy. Spices used include lemon grass, chillies, and tamarind.
Chendol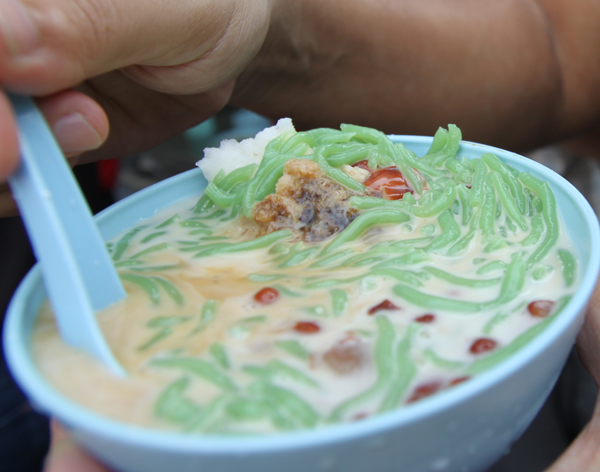 A popular Malay dessert of green noodles, red beans, and shaved ice, flavored with coconut milk and palm sugar. The Famous Penang Road Chendol is a tiny trolley located in an alley off of Penang Road. It's well worth the hunt to find this place to experience the crowds around one chendol trolley while the one opposite is empty. Stand in an alley with locals to enjoy a bowl and watch motorcycles drive in to enjoy a bowl still seating on their bikes.