Singapore's beautiful city skyline is best enjoyed at night with drink in hand. With too many options to choose from, here are 10 Singapore's Best Rooftop Bars.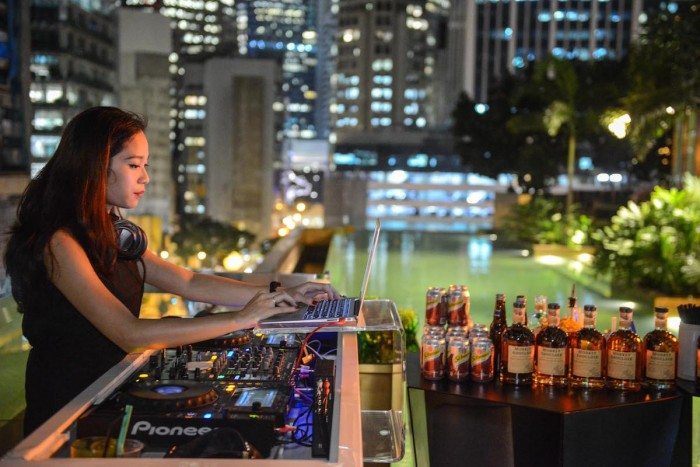 Hi-So
Hi-So, the rooftop pool bar in the heart of Singapore's Central Business District. Located at the top of Sofitel So, be sure to snatch up one of their comfy cabana seats. Insider tips: Look out for their popular pool parties Check the Sofitel So Facebook page for their latest events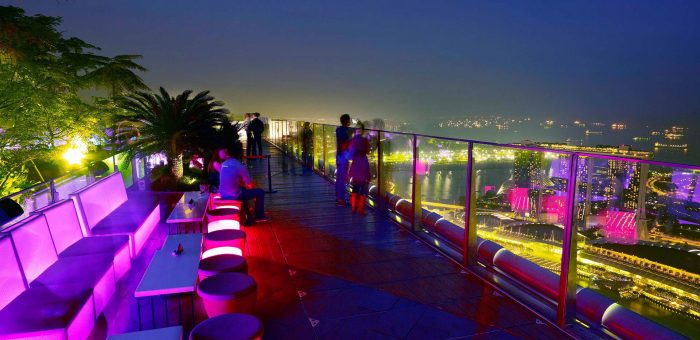 1-Altitude boasts some of the best views of Singapore, where you actually look down on Marina Bay Sands and Swissotel Stamford. The only thing between you and a very far drop is a see-through glass railing. Insider tip: Check out their new theme night T.B.T. (Turn Back Time) every Thursday at 1-Altitude. Check the 1 Altitude Facebook Page for their latest events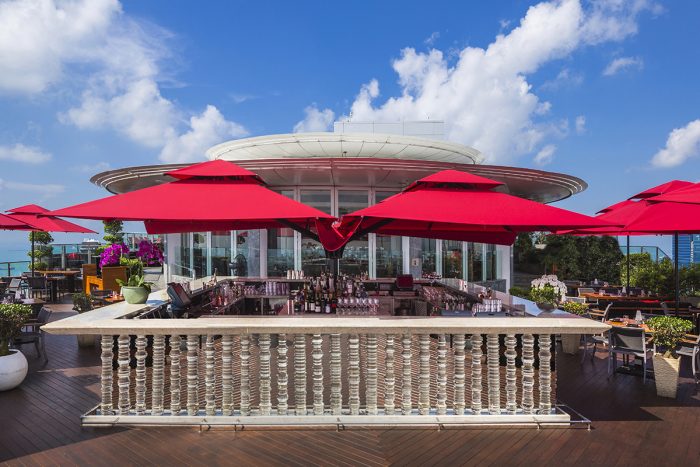 CÉ LA VI located at the top of Marina Bay Sands lets you enjoy the best views of the city and world famous MBS infinity pool with drink in hand. Insider tips: To indulge, stop by for their Sky High Saturday Brunch at $198. Ladies can save on Wednesday nights at their Diamond Life ladies night where there's always good giveaways and women get in free with one drink. Check the CE LA VI Singapore Facebook Page for their latest events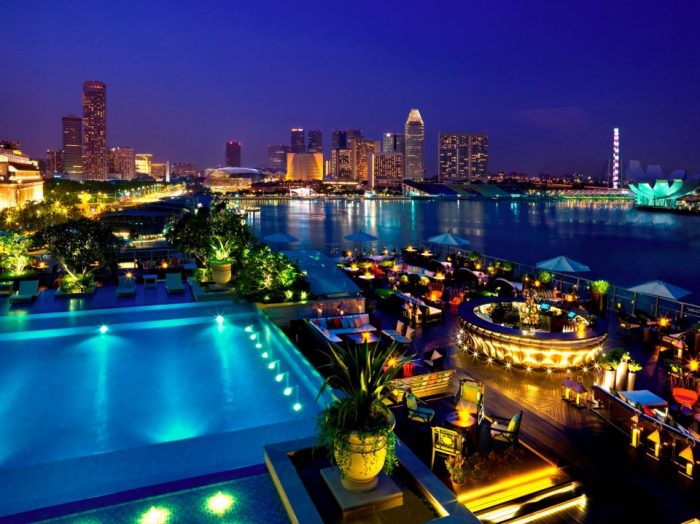 This stylish rooftop bar at the top of Fullerton Bay Hotel has unbeatable city and bay views. Insider tip: Stop by for happy hour every day from 11am to 6pm. Specials include draught beer, wine, spirits and a Classic Mojito at $12++. Check the Lantern Facebook Page for their latest events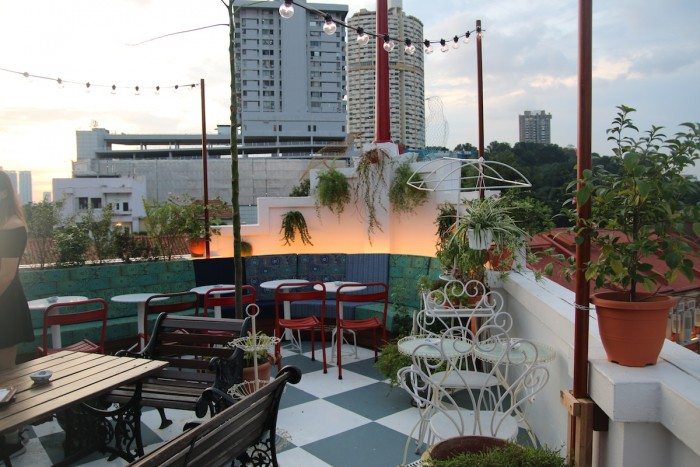 The Rooftop is a tropical escape at the top of Potato Head Folk on Keong Saik Road. Incorporating Tiki cocktail culture, expect a tropical ambiance, tiki cocktails created by Dre Masso and barbecue dishes. Insider tip: Look out for their new look and relaunch starting 24 February 2016. Check out Potato Head Folk's Facebook page for their latest events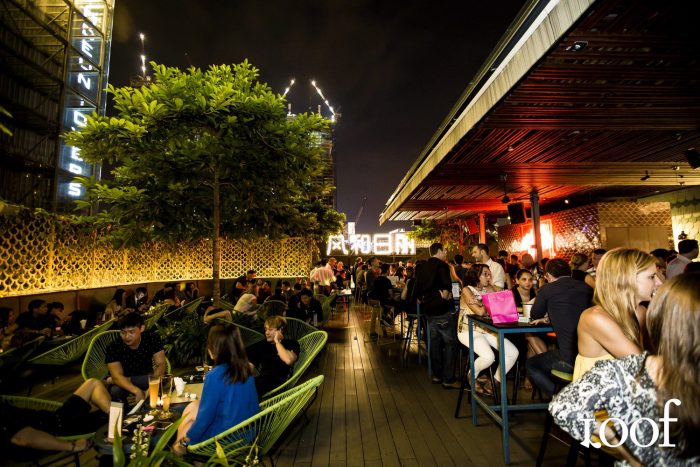 This quirky rooftop bar is set in an urban garden atop Odeon Towers in downtown CBD. Insider tip: Enjoy happy hour from 5-8pm on weekdays, where prices go up by the hour. House pours cost $5++ from 5-5:59pm, $6++ from 6-6:59pm and $7++ from 7-7:59pm. House pours include beer, wine and spirits. Check the Loof Facebook Page for their latest events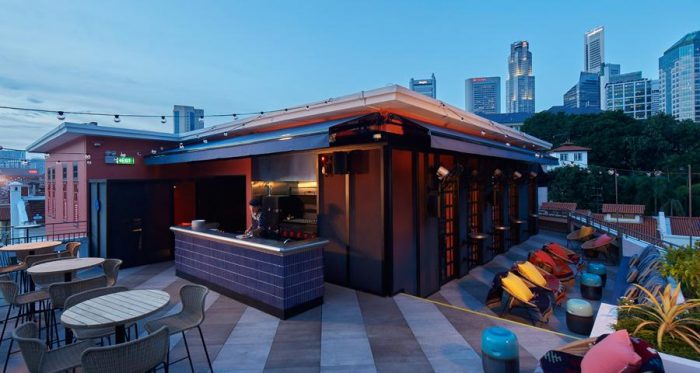 Head to the rooftop of The Club hotel for food and drinks in Latin American fashion at Tiger's Milk. Enjoy flavours of Peru with an eclectic menu of signature Para Picars, Ceviches and Anticuchos paired with pisco-infused concoctions.
Terra, located in Suntec City's Sky Garden, offers a spacious rooftop terrace bar. For nibbles choose from Latin American and Mexican cuisine, then for drinks look out for cocktails with a Latin American influence such as Viva La Brasil.
Not the highest rooftop around but no less impressive with its panoramic views over Boat Quay and Marina Bay Sands this is a nice chilled out bar perfect for a couple late night drinks and a delicious bite to eat from their seafood packed menu with a great assortment of fresh oysters. What could be better than oysters, champagne and million dollars views?

By day, Gardens by the Bay is a beautiful spot for picnics and afternoon strolls. By night, the trees light up and it turns into an ideal destination for dinner and drinks including this hidden gem at the top of SuperTree by IndoChine. Insider tip: Ignore the chintzy knick knacks as you walk into the SuperTree and head straight to the rooftop for a gorgeous view of the Singapore skyline.
As a Singapore Travel Blogger, I've been to a lot of rooftop bars in Singapore and around Asia and we're pretty spoilt for choice in Singapore. These are just a few of my favourite rooftop bars in Singapore, what would you add to the list?