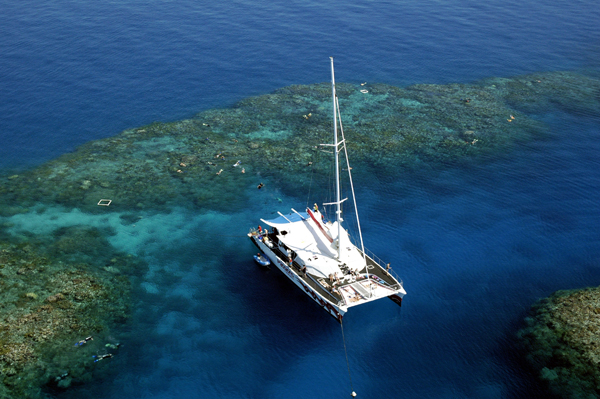 While traveling on the east coast of Australia with my confidante Carmen, seeing the Great Barrier Reef was at the top of our list of things to do. When we got to Cairns we could see that there were many different boats that had day trips to dive or snorkel on the Great Barrier Reef. Since we had already arranged for a one day Great Barrier Reef trip with Passions of Paradise we were curious to see what the tour would entail.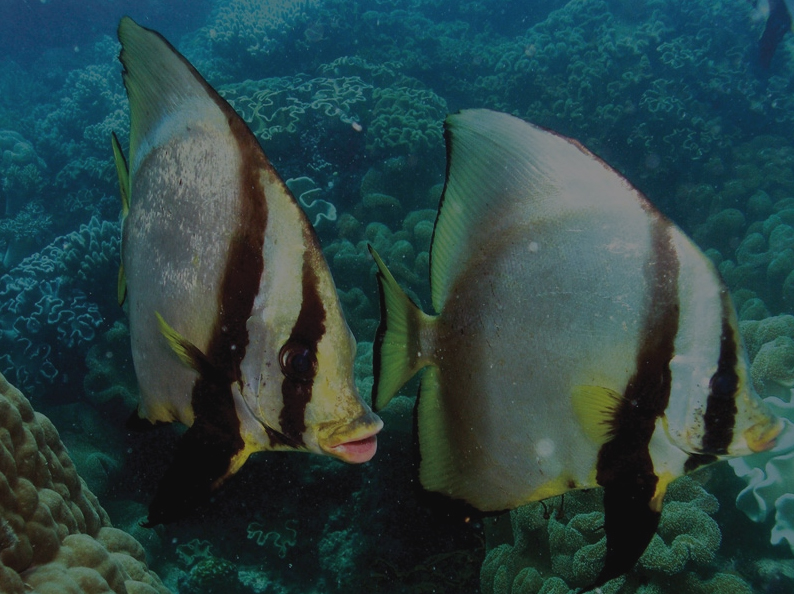 The boat was grand and modern on the outside, finished in shiny red paint. Inside, we were greeted by a spacious room with big tables and lots of room for everyone to sit and enjoy their complimentary muffins, tea and coffee. As we all scoped out spots to settle into as we traveled to our first stop Paradise Reef, Carmen and I chose to lay on the nets at the front of the boat, soaking in the sun and the view of the vast ocean. When we neared the reef, the crew gathered us up for briefings on snorkeling and diving. With our gear strapped on, we hopped in the water, and took in the colorful coral and diverse sea life. We saw sea anemone, vibrant giant clams, coral and all different kinds of fish including clown fish, angel fish and unicorn fish.
On our way to the second stop of our trip, Michaelmas Cay, we refueled on a smorgasbord of food including veggies, bread, cheese, ham, rice, beef, fruit and more. At Michaelmas Cay we had the choice to relax on a little sand island abundant with birds, or continue snorkeling and diving. We were rewarded with our decision to snorkel, as this time we saw a manta ray and a majestic green turtle!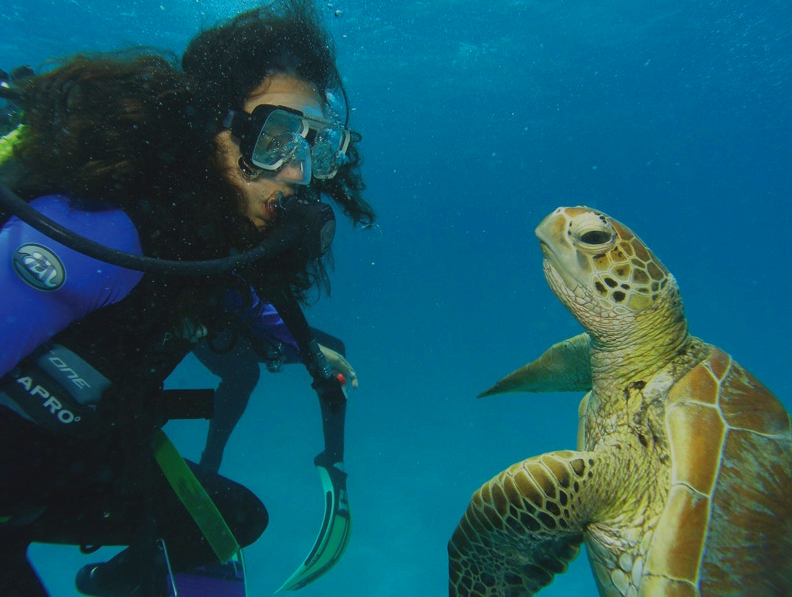 The sea life and waters of the Great Barrier Reef are stunning. What made the trip even better was the friendly, amiable crew of Passions of Paradise. One of the staff even entertained us with magic tricks on the way to shore. Once back on land, everyone was invited for drinks at a local pub in the evening. As we all departed, the crew members individually shook each passengers hand. From start to end, there was not a dull moment, this trip left everyone smiling.
Passions of Paradise
Great Barrier Reef One Day Tour
2145 Cairns Queensland 4870 Australia
T: +61 7 4041 1600