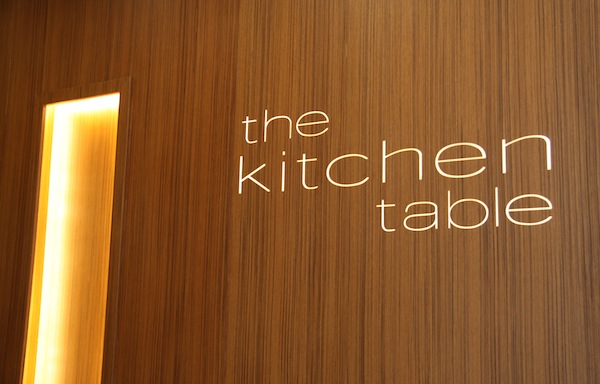 The family's kitchen table is where conversations happen over breakfast and the family gathers at night. It's a warm meeting point where cooking and interacting happen concurrently. W Singapore's The Kitchen Table brings together all of these comforts to create a casual atmosphere where the kitchens are open and the cooks are friendly. Find yourself a table in the midst of the different kitchens and watch the cooks work their magic.
Try a bit of everything with their interactive buffet concept "Food from the Heart" or go á la carte with their "Explore your options" menu.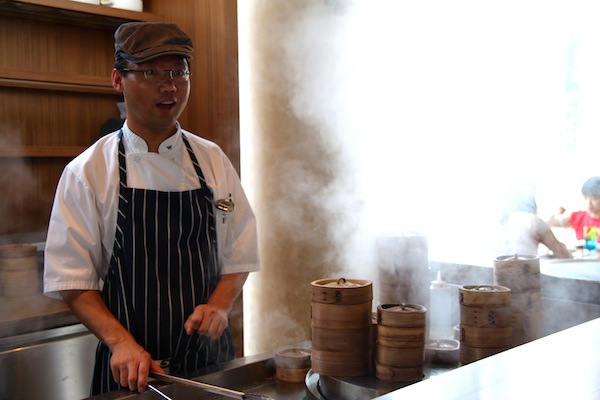 The Noodle Bar is where warm bowls of soup like Wanton Noodles and Bak Kut Teh (a Chinese soup) are served and bamboo steamers are filled with goodies like Yong Tau Foo (Tofu filled with meat). Ask the cook what is steaming or have him whip up a bowl of noodles for you.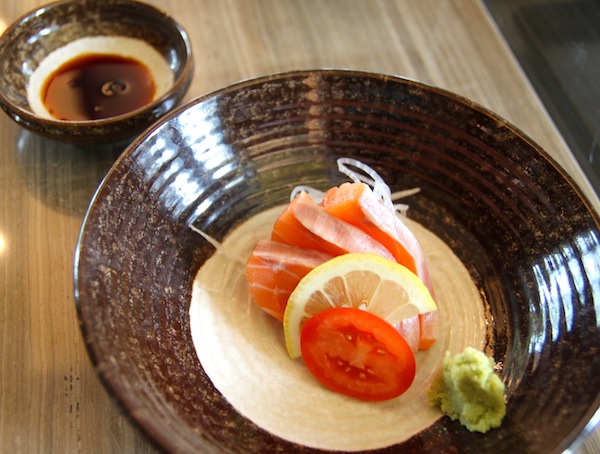 The Sushi Bar attracts sashimi lovers to the prime seats in front of the sushi chef. Besides sushi rolls on display, the chef will slice up fresh sashimi and arrange it artfully in Japanese stoneware. Buffet style here does not mean loosing attention to detail and presentation.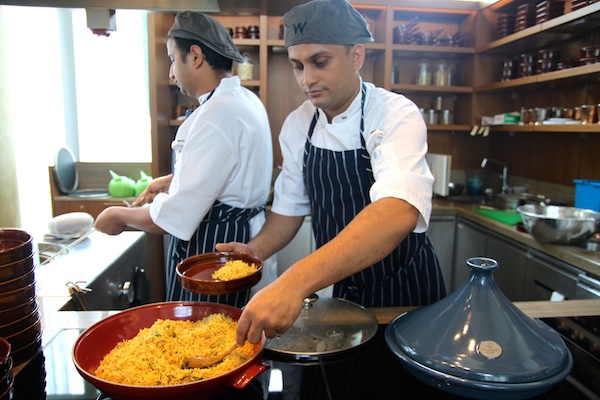 At the Tandoor Bar, fresh bread can be cooked on request and Indian dishes are anything but ordinary with Coconut Dahl, Aloo Gobi (potato and cauliflower curry), and coconut flavoured rice. Let the cooks know what you want and they will send it to your table beautifully presented with maybe even a papadam on top.
Western and Asian dishes can be found in colourful casserole pots along the center of the restaurant where the main kitchen is open for viewing. Stop a cook to find out what is being served. At the time of my visit one casserole dish contained Black Mussel Ratatouille, another Cantonese Style Clams, another Red Wine Braised Chicken and another Ratatouille Soup. By the time I was leaving all new dishes were out, as the food is always changing.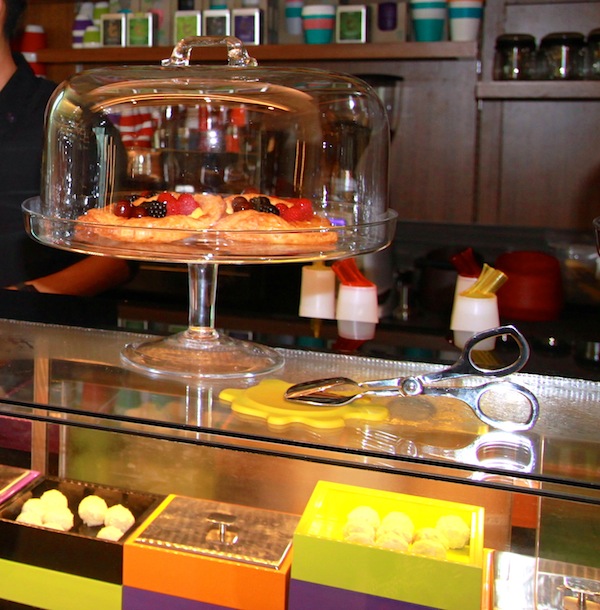 A perfect end to a meal is something sweet and a little "pick me up", which is where the Dessert Bar and Espresso Bar come in. The dessert bar sparkles with glasses of mousse and cakes on stands. My must try recommendation is the chocolate banana cake where rich cocoa blends beautifully with the banana. Stop at the Espresso Bar for a freshly made coffee, and a truffle or two.
Whether dining á la carte or enjoying the variety of "Food from the Heart", the selection of pizza, Indian, Chinese, Japanese and Western is sure to leave everyone wishing your kitchen table was full of such great food every night.
Details
Food from the Heart (Buffet)
Breakfast (6-11am) - $48++
Lunch(11am – 3pm) - $58++
Dinner (6-11pm) - $58++
The Kitchen Table
W Singapore-Sentosa Cove
21 Ocean Way
Singapore, 098374
T: +65 6808-7288