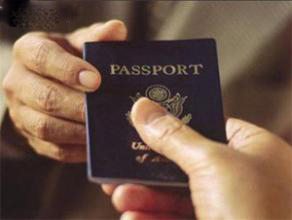 Vietnam is an incredible country, but it can be a real headache getting a visa to visit for many of us. One option for fellow Canadians and other nationalities is to send your passport off to an embassy and paying around $100. Not only is it expensive, it usually takes around a month. Having visited Vietnam twice now, we have made use of the Visa on arrival available to many nationalities.
You do have to arrange for your visa before you land in Vietnam and it can be done online using one of the many websites. We used My Vietnam Visa both times and had no problems. You do have to pay $25 for the visa when you arrive on top of the fee you pay to the website, but you can usually get your visa with as little as 1 -2 days notice before you arrive. Do check the website as you need to arrive at a major airport: Hanoi with Noi Bai Airport, Da Nang with Da Nang International airport, Ho Chi Minh City or Saigon with Tan Son Nhat airport to make use of this visa and need to provide 2- 4cmx6cm photos of yourself, although I did see someone pay $5 for a photo when they arrived.
What to expect
Check the website to see if you need or qualify for a visa on arrival, then apply using your full name and passport number. Within a few days, you will receive an email with an official document with many different people's names on it including yours, stating that you have been approved for a visa on arrival. Yes, it feels very dodgy, but I have never had any problems with it. You will need to print out the approval letter as well as a form to fill out including a photo of yourself. They ask you to have 2 copies of the form, but I have only ever had to hand over 1 copy of the form. When you arrive at the airport, look for the "Landing Visa" sign and pass the person behind the counter your paperwork, passport and $25USD for the visa. You will be asked to take a seat and your name will be called when your visa is ready. It's that easy!
I hope this helps make your next visit to Vietnam easier!