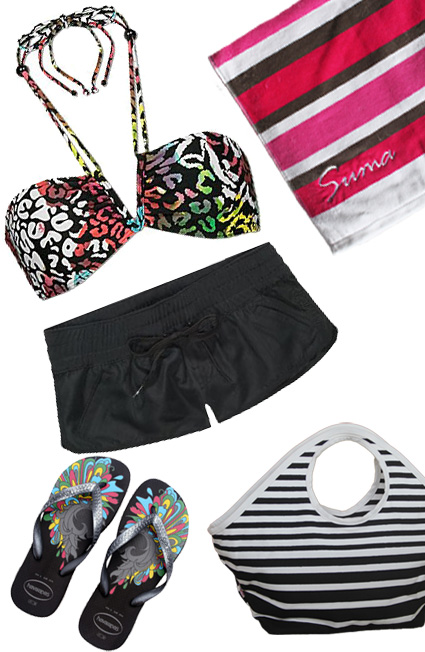 It's hard deciding what to wear to Zouk's all night beach party, so we looked to ZoukOut's survival guide to put together an outfit incorporating all of the essentials. There is No Swimming allowed but this is a beach party, so bring on the bikinis, flip flops and beach towel.
This year Havaianas designed limited edition flip flops just for ZoukOut. There are only 1000 pairs available, so we think these are essential for an ideal ZoukOut outfit. Rip Curl is one of the official sponsors, so we found a Rip Curl bikini that goes well with the Havaianas. You might want to pack a towel just in case you end up being one of those people passed out on the beach at the end of the night, with this Suma towel you will a bit more comfortable.
According to ZoukOut's survival guide, you should bring lots of cash, picture ID to gain entry, and a raincoat or windbreaker in case it rains, why not pack all of your essentials in a nice little beach bag. Just remember, outside food and video cameras are not allowed.
Bikini: Magic Jungle Halter by Rip Curl; Flip flops: ZoukOut Slippers by Havaianas $40; Shorts: by Rip Curl; Beach towel: Montego Pink by Suma $49; Beach bag: Viti beach bag by Suma