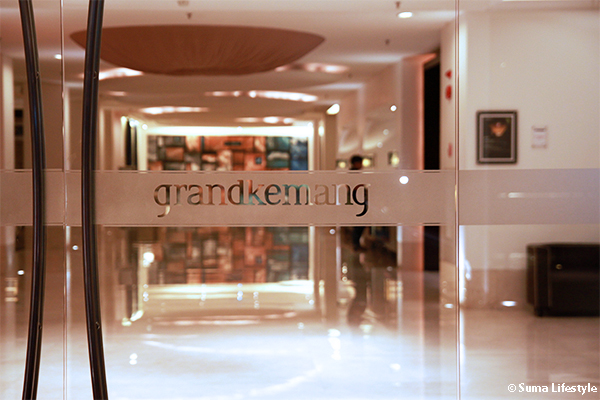 While visiting Jakarta for business, Tom my husband and I decided to extend our stay an extra night to enjoy Jakarta. Our version of enjoying Jakarta in the past has been ordering room service and sleeping in, but this time, we were determined to explore a little more.
We asked our friend Greg from DestinAsian Magazine, what is a good area in Jakarta for restaurants and nightlife that we can just walk around from one place to the next as the only driving we wanted to do was from the hotel to the airport on our way home. Greg came back with the South Jakarta neighborhood of Kemang and a reminder that it's Jakarta so not to expect too much. He also recommended grandkemang as a hotel we might like. Warning acknowledged, we thought "This sounds like exactly what we have been looking for" and proceeded to book a room at grandkemang.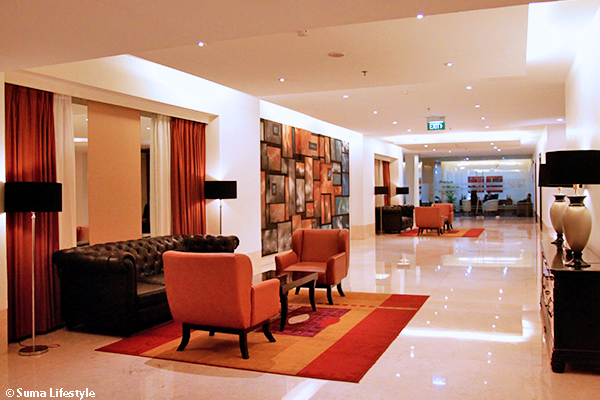 In true Jakarta fashion, the hotel was only a few kilometers away from the hotel Tom did his training at, but it still took 40 minutes to get to. The drive brought us past gated mansions and as we expected a few restaurants and spas. Once inside, our bags were whisked away, and our stop at the reception counter was greeted with welcome drinks and cold towels. That's how I like to be welcomed to a hotel.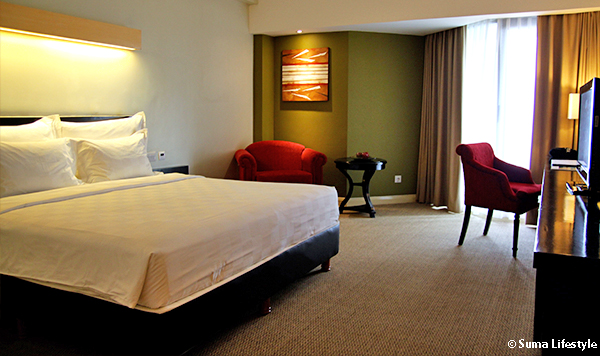 grandkemang is a unique hotel in the center of Kemang as the name implies, and recently finished renovations in early 2012. Our room, a Glanza Grand Deluxe was a good size with comfortable furniture, a great bed, cable T.V., a safe large enough to fit our laptops and a clean modern bathroom. On the downside our "view" was the rooftop of the building and the shower was weak, how I hate weak showers. Overall a great room to relax in and suited our needs perfectly.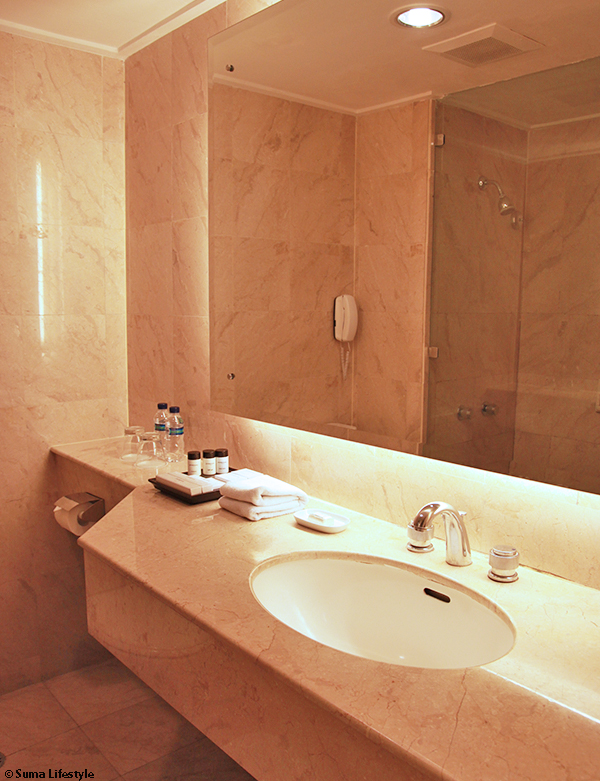 After dropping our luggage off in our room, it was time to explore Kemang. A walk down Kemang Raya brought us past countless restaurants of every type of cuisine you could imagine. But to validate Greg's warning, although there were endless restaurants, the area is definitely not anything like the organized dining district of Lan Kwai Fong, it could be better described as similar to chaos of Bali. Crooked sidewalks, if there even is one, food carts to dodge, construction everywhere. Once you accept it, you can start enjoying it, and that is exactly what we did.
After walking the length of the street and stopping at a cute bookstore, we settled on Publo Kitchen and Bar for pasta and pizza. This wasn't an easy decision as there were restaurants everywhere including a hidden square of even more restaurants behind a row of cafes that showed soccer matches during the world cup. We were really blown away by the selection of cuisines.
Back at the hotel, we decided to explore a little more. The lobby is large with hidden nooks of seating areas and artwork, it's easy to think it ends there. But a peak around the corner and down a few stairs brought us to a wine bar, Sparca Lounge, and the impressive Sperta all day dining restaurant. Around another corner, brought us past Martini's and Vibar, a glass encased bar overlooking the outdoor pool. To think we would have missed all of this if we weren't curious enough to see what was past the main lobby. Down another long corridor we passed offices and shops including a beautiful interior design store and at the end we found the fully equipped gym with the latest tennis match playing on the TV.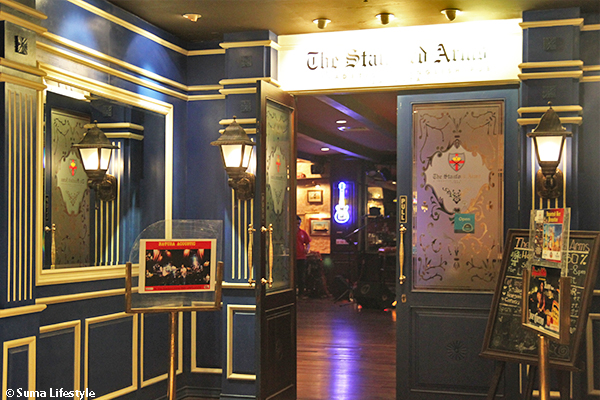 As if the selection of dining and drinking options at the back of the hotel wasn't enough, at the front of the hotel is Amarone Bistro serving Western and Asian fare in a modern country setting and a traditional English styled pub, The Stanford Arms. Both had great menus and ambiance, that even though the hotel is located in the center of a multitude of restaurants, there might not be any reason to leave the hotel.
grandkemang Hotel
Kemang Raya 2H Kebayoran Baru
Jakarta 12730 - INDONESIA
T: 62-21 719 4121
E: intouch@gk.mesahotelsandresorts.com