Eco resorts are a great option for travelers who want to relax and rejuvenate but with little impact on the environment. Instead of contributing to destruction of environments, stays at these resort help maintain the eco systems these properties are set up to protect. There are numerous eco resorts in Asia, from small and rustic lodges to stunning luxury resorts. Here are five of the best eco resorts Asia has to offer.
Misool Eco Resort - Raja Ampat, Indonesia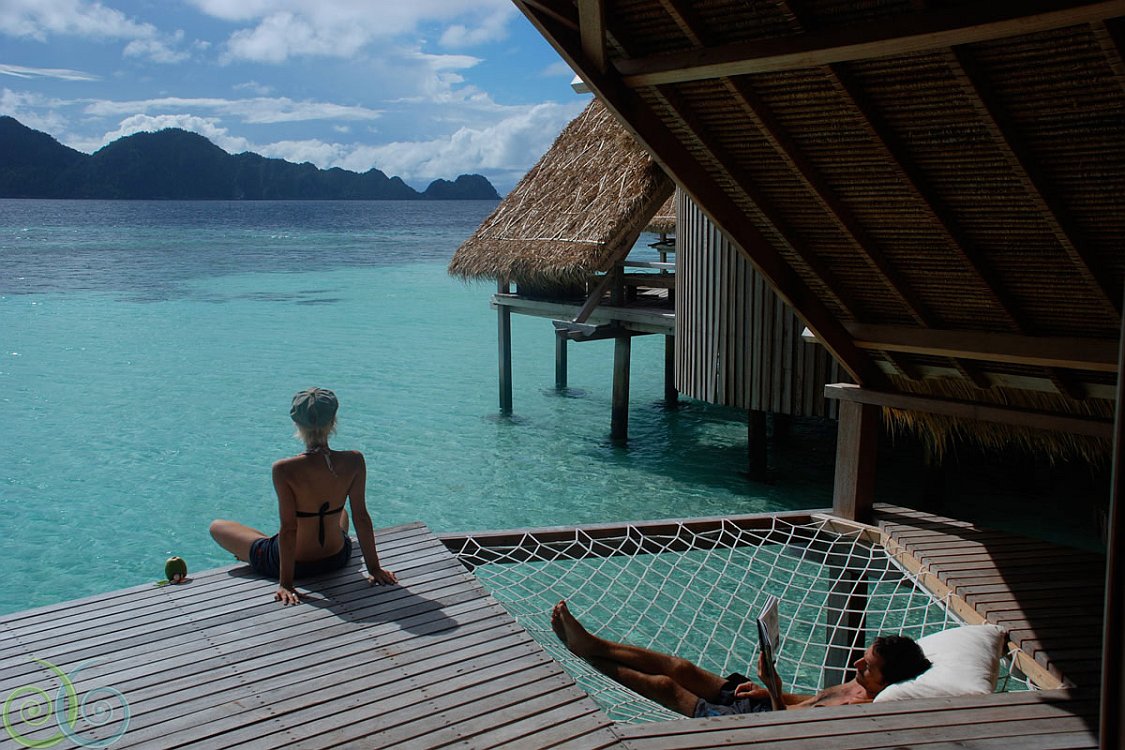 Located on a remote resort island in an archipelago of more than 1,500 islands in the West Papua Province, Misool Eco Resort is a true tropical getaway. The dive resort is surrounded by its own 1,220-square-kilometer Marine Protected Area and the 46,000-square-kilometer Raja Ampat Shark and Manta Sanctuary, which the resort helped create.
Misool's Eco Resort has several conservation initiatives, including their No Take Zones, which help protect fish, sharks, turtles, and other marine species. Their conservation center is a registered charity which protects the surrounding reefs and empowers local communities to reclaim their tenure over these reefs. Your stay at Misool also supports the local community, providing employment that is unrelated to the extraction of marine life.
In addition to diving, Misool Eco Resort offers fantastic snorkeling; there are frequent sightings of green sea turtles, hunting octopus, horse-eyed jacks, and large schools of bumphead parrotfish. Visitors may also be lucky enough to see an epaulette shark, a newly-discovered species.
The resort's accommodation consists of luxurious "Water Cottages," which sit on stilts over a lagoon and were built entirely of reclaimed tropical hardwoods. Guests can also enjoy the resort's open-air restaurant and Misool Spa.
Song Saa Private Island Resort - Koh Rong Archipelago, Cambodia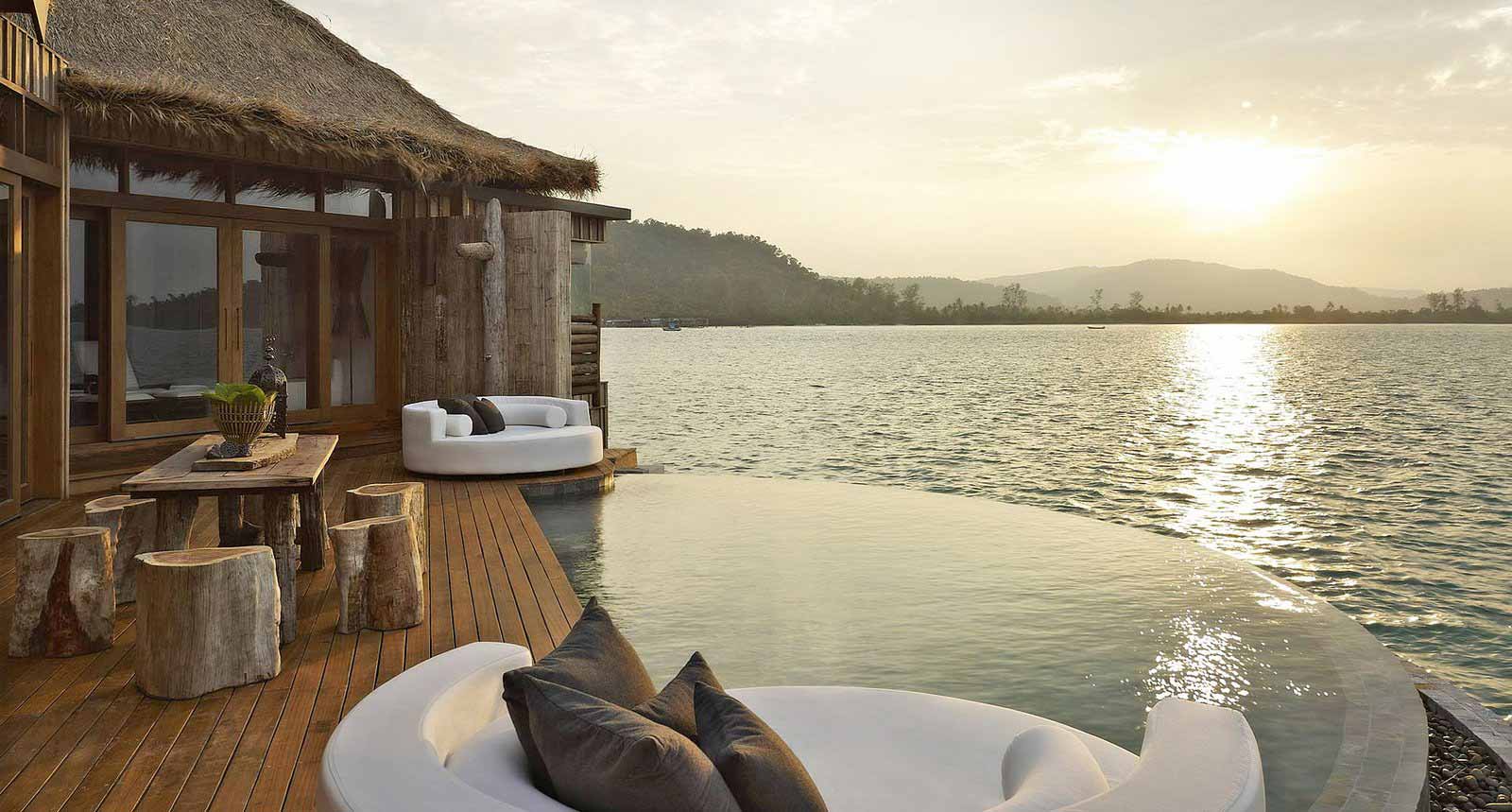 This luxury eco resort is spread out over not one but two private islands in Cambodia's Koh Rong Archipelago. Guests can choose between ocean-view, jungle, or over-water bungalows, which were constructed and furnished with sustainable materials including driftwood and recycled timber from old and discarded Cambodian fishing boats.
The resort offers award-winning spa and wellness sanctuaries and retreats and activities such as snorkeling, sea kayaking, and rainforest tours.
Song Saa has implemented a number of projects to protect and improve the well-being of the surrounding environment; these include the creation of Cambodia's first marine reserve, a solid waste-management facility in a nearby village, and a sustainability center and training program. Additionally, all of the water on the island is treated and re-used and native vegetation has been reintroduced around the resort. Song Saa is definitely an eco resort in Asia you won't want to miss.
Gayana Eco Resort - Kota Kinabalu, Sabah, Malaysia
It doesn't get much more beautiful than Borneo and Gayana Eco Resort. Situated at the edge of a jungle on a coral reef island, it is in a prime location to take in this beauty. The resort features 52 over-water villas designed to enhance the sounds of the water below while offering incredible views of Mt. Kinabalu in the distance.
Guyana Eco Resort's Solace Spa offers both western- and Asian-influenced treatments which incorporate indigenous plants, oils, and ingredients. The PADI-Certified Dive Centre helps guests explore Borneo's spectacular underwater scenery, which includes such species as whale sharks, sea turtles, clownfish, and coral fish.
The resort is also home to the Marine Ecology Research Centre and seven of the eight Giant Clams in the world; their Giant Clam Restocking Programme is aiming to increase those numbers. Guests can observe marine species in holding tanks and simulated habitats and help replant corals back into the reef.
Kaliandra Eco Resort & Organic Farm - Pasuruan, East Java, Indonesia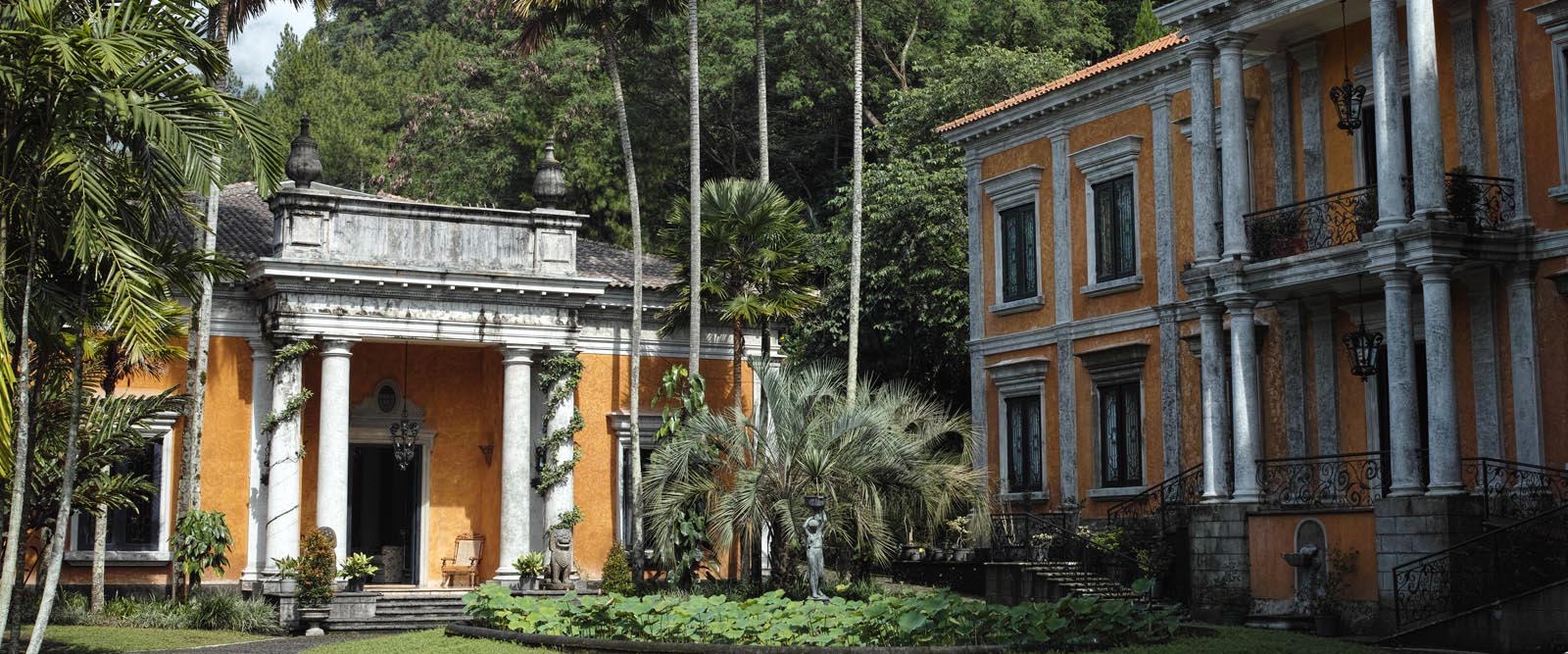 Eco resorts in Asia range from ultra luxurious to small and rustic. This small, resort and organic farm is in between. Located on a 40-hectare estate on Mount Arjuna in East Java, less than two hours south of Surabaya, Indonesia it makes for a great side trip while in Surabaya to visit Mount Bromo.
Kaliandra Eco Resort was set up to support the activities of Kaliandra Sejati Foundation, a foundation and social enterprise that runs several community development programs and supports the conservation of natural resources and cultural heritage.
One of these community efforts is the resort's organic farm. Fruit and vegetables grown at the farm are served at the resort and the resort's wellness retreat, and sold in nearby cities. Kaliandra Eco Resort & Farm also helps local farmers grow and market the organic produce using fair trade standards.
Guests can choose between rustic cottages, spa rooms, or luxurious royal rooms.For those who want to take their relaxation to the next level, the Kaliandra Wellness Retreat offers several holistic treatments. One of these is the unique Enzyme Detox Therapy, a natural therapeutic healing process from Hokkaido, Japan. Kaliandra Eco Resort also
Soneva Kiri - Koh Kood, Thailand
Soneva Kiri offers what the resort calls "barefoot intelligent luxury" on Koh Kood Thailand, a stunning island in the Gulf of Thailand near the maritime border with Cambodia. Guests can choose from one of 42 jaw-dropping eco villas; all have private infinity pools, beautiful furnishings, personal electric buggies, and private butlers. The villas are made with sustainable and recycled materials and non-toxic treatments.
In the afternoon, dine in one of their incredible bamboo pods in their Treepod Dining, and in the evening, catch a movie at their open-air Cinema Paradiso or gaze at the stars at the state-of-the-art observatory. There is fun to be had underwater too, with both snorkeling and diving trips.
The gold standard of eco resorts, Soneva Kiri measures its operational performance through its own carbon calculator and has an environmental fund which is used to offset carbon emissions from resort activities and guest flights. The resort also uses its own organic produce and is operated by solar power.