Whoever said it's not about the destination but the journey to get there clearly has never been faced with a 46 hour travel time from Wellington to the UK. This includes 4 flights and several hours in various airports along the way. Now don't get me wrong, I love the excitement of being in an airport and the anticipation of landing somewhere new, but a lot of those butterflies get lost along the way as your legs start cramping, you're waking every few hours and you've been in every duty free shop in every airport that you know the exact price of Smirnoff Vodka in 4 different currencies.
Great news though! Airlines and destinations have begun to see the light and lots of airlines offer free or cheap stopovers in their hub countries to break up the journey. I love this because after your first set of long haul flights you can breathe fresh air, eat a proper meal and experience a country you may never have thought of trying before.
On our Etihad flight to England we opted to spend 24 hours in Singapore on the way over and 2 days 3 nights in Abu Dhabi on the way back. My goodness did it make a huge difference! Not only do you get a mini-holiday within a holiday but for me, I got to top up my tan before arriving into England for weddings, looking all sun kissed and glowing and then on route home I got to re-bronze before arriving back into the Southern Hemisphere for 5 long months of winter! Here are some of my favourite places for a quick stopover holiday.

Abu Dhabi
Flying Ethiad is always a nice choice, so including a stopover in Abu Dhabi is a great way to make your journey even better! Add in all of the stopover benefits Ethiad includes such as free visas, complementary night stay packages, and a visit to Yas Links Abu Dhabi Golf Course for stopovers of 6 or more hours, and you have a very easy stopover holiday. Best of all, Abu Dhabi is compact meaning nothing is more than 20 minutes from the airport. Take a look at our Abu Dhabi Stopover Holiday article for more ideas.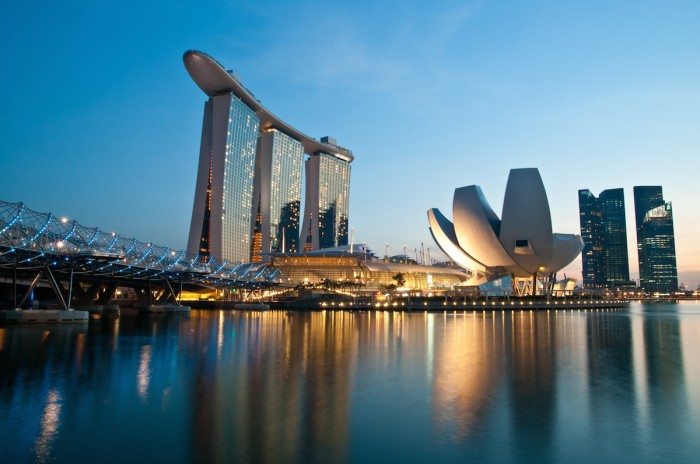 Singapore
This city state packs a lot into a small space. It's cheap and easy to get to the centre of town where you can walk along the river, hop on a bus tour or river cruise. Better yet, take advantage of Changi Airport's free Singapore tours which allows you to tour the city with the minimum of a 4 hour layover, starting and ending at the airport. With more time on your hands, take a look at our list of Singapore Stopover Activities.

Los Angeles
You can almost guarantee you'll go through LAX when travelling to anywhere in the states and even onto Canada. If world class shopping, dining, and nightlife aren't your thing, families will enjoy the close proximity to some of the States biggest family of attractions such as Disney Land, Disney California Adventure Park, Universal Studios, and Six Flags. For a quick 24 hour stop over, head to Rodeo Drive for high end shopping, Venice beach for people watching and Santa Monica Pier for photos.

Sydney
No stop-over in Sydney would be complete without checking out the famous Sydney Opera house, Bondi Beach and the Taronga Zoo to discover the wildlife that is unique to this side of the world. For some exercise and beautiful views try the walk from Bondi to Coogee beach. Sydney is packed with cafes, restaurants and great spots to watch all the beautiful beach bodies stroll past. Have a look at our Sydney Top Sights list for more ideas on things to do. You'll be surprised how much you can do in 1 day in Sydney.

Tokyo
Get lost in the lights and vibrancy of Tokyo, head down early morning to check out the Tsukiji Market, the largest seafood market in the World, try the local cuisine that has taken the world by storm, and enjoy taking in the unique Japanese culture. It all makes for a memorable stop-over, just be prepared for a long trek from the airport to the city.

London
Depending on which airport you fly into, cost and times to get into the city can vary from short and cheap to long and expensive. Once you're in the city though this place has a ton to offer with some of the worlds most famous landmarks such as Buckingham Palace, London Bridge, Big Ben, Trafalgar Square, as well as great fish and chips, amazing shopping and some very sexy accents.