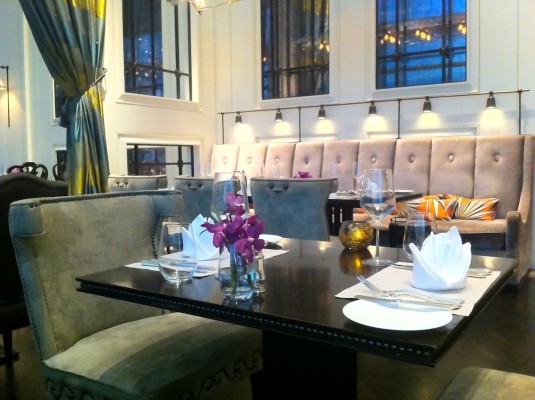 This swanky restaurant is located in the Fullerton Bay Hotel with views through the 10' high glass windows of the bay. Decorated with chic upholstered chairs and banquettes contrasted by black tables, it's a great spot for a romantic dinner or a place to catch up with old friends. We happened upon Clifford one rainy night when we were heading to Lantern but opted to save it for a clear rain free night.
A look through the menu and we could see a great selection of steak, seafood, pasta and even an Asian Cuisine Degustation menu. What really caught our eye was a Wagyu Foi Gras Burger as my husband Tom has a thing for high-end burgers, especially after he experience the signature burger at DB Bistro.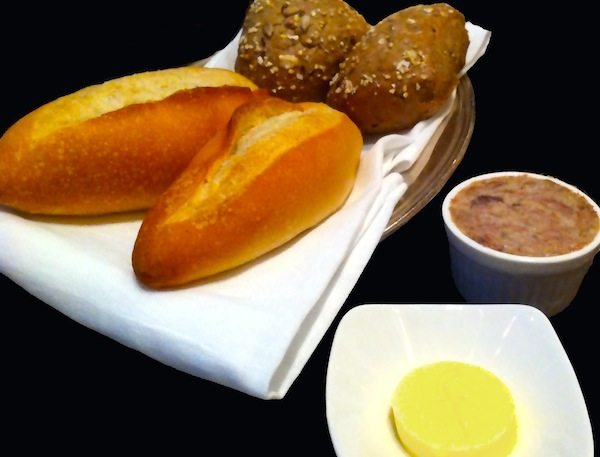 Our meal started with warm baguettes and duck pate. The bread was so fresh and soft, only butter was really needed to flavour it. But the duck pate was a nice touch.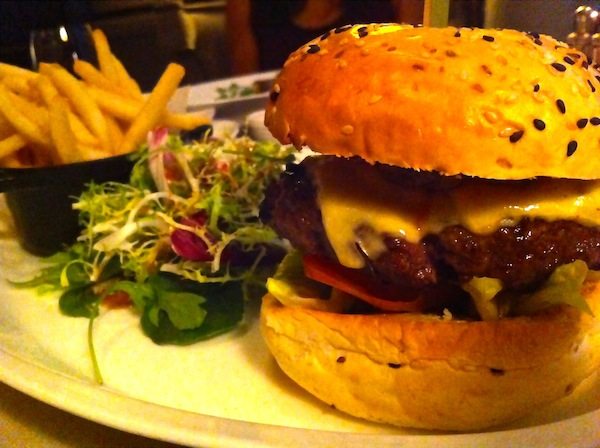 Wagyu Foie Gras Burger ($36)
Then Tom's eagerly awaited Wagyu Foie Gras Burger came out. A very decently sized meal for a big eater such as my husband. The flavour filled burger came topped with aged cheddar, a slab of seared foie gras, lettuce, tomatoes and the most amazing caramelised onion jam. Delicious. To accompany the burger was a small salad of greens and truffle fries. The truffle fries were so good, I had to steal more than just a few from his plate.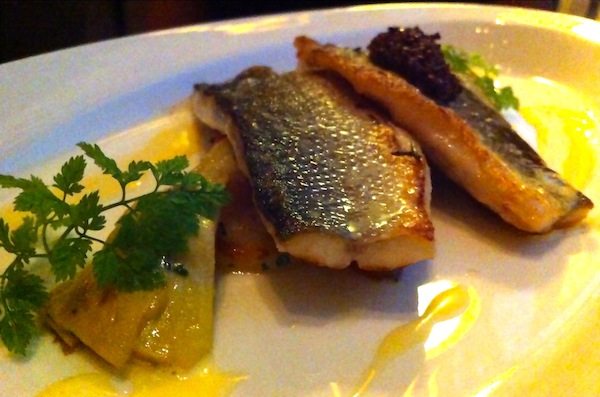 Loup De Mar ($44)
My dish, the Loup De Mar, was a baked whole sea bass topped with a bit of tapenade. The salted tapenade added just the right amount extra flavour to make the dish mesmerising. Accompanying the fish were a few artichokes, potatoes and dried tomatoes, each beautifully seasoned. The whole dish had my taste buds rejoicing.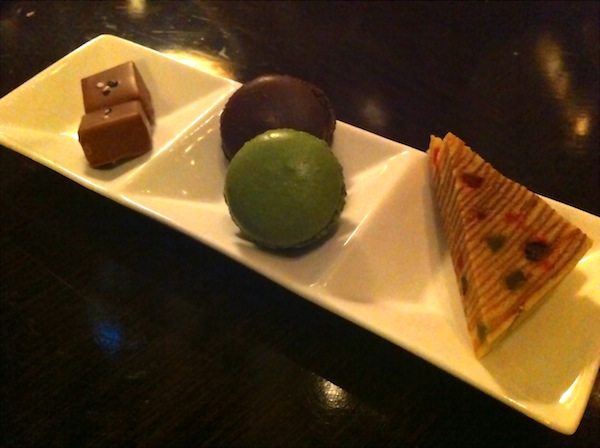 The meal was completed with petits fours made up of kueh lapis, macaroons and chocolates. A perfect end to a perfect meal.
Our Say
From the attentive staff, to the heavenly food and generous portions, it was a memorable meal that left us thrilled to recommend to friends.
Clifford
Fullerton Bay
80 Collyer Quay
Singapore
T: +65 6333 8388