Malacca - Food and Culture Getway
A UNESCO World Heritage site and a historic port city in Malaysia, Malacca draws crowds with promises of mouthwatering food, unique architecture and a rich heritage. Less than a 4 hour drive or coach ride from Singapore, Malacca is a close by getaway that's perfect for a short weekend trip. Look out for Jonker's Walk Night Market that brings Jln Hang Jebat to life on Friday and Saturday nights with a mixture of hawker stalls selling local fare as well, as colonial architecture left by the Portuguese, Dutch and British spread around the city. With it's seemingly never ending amount of museums, Malacca is a great place to learn more about the area's history and culture. To stay in hotel full of character in Malacca's historical district, have a look at The Majestic Malacca.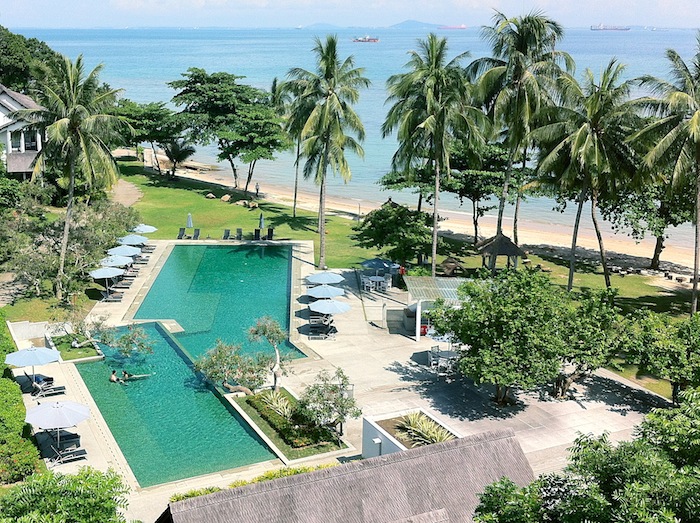 Batam - Resorts and Spa Getaway
A quick and easy getaway from Singapore, less than an hour by ferry will bring you to the Indonesian Island of Batam. Besides lounging at one of the popular resorts (Turi Beach Resort is pictured above) consider an indulgent day trip for a half or full day of spa treatments at Tempat Senang. They'll pick you up and the rates are much cheaper than Singapore. Many people also visit Batam for shopping at prices much cheaper than Singapore at one of the area's malls. Read More About Batam 

Johor - Theme Parks and Shopping Getaway
A trip across one of the two bridges from Singapore to Johor will bring you to 2 very different experiences. Cross from the Johor Causeway to visit malls with shopping touted to be cheaper than Singapore, as well as a trendy café hopping scene. Cross the Second Link Expressway for green open space that gives you easy access to theme parks Legoland and Hello Kitty World as well as the waterfront destination Puteri Harbour. For discount designer shopping, head further out to the Johor Premium Outlets. Johor can easily be accessed by coach from Singapore. Read More About How to Get to Johor and What to Do There and Things to Do in Johor Bahru with Kids.

Bintan - Beach Getaway
The other Indonesia Island neighbouring Singapore that starts with a "B", Bintan surpasses Batam when it comes to luxurious resorts and beautiful beaches. Banyan Tree Bintan has been gracing the shores for a few years and has now been joined by the ultra luxurious The Sanchaya pictured above. Other accommodation options include villas and mid-range resorts. Bintan is ultimate beach getaway for those seeking an easy getaway from Singapore without hoping on a plane. Bintan can be accessed by a quick ferry ride instead.

Kuala Lumpur - City Getaway
A weekend in Kuala Lumpur can include drinks at a rooftop bar, dining at new restaurants and sightseeing. This big bustling city has both modern skyscrapers and malls as well as traditional open air markets. It's a chance to dine at all new restaurants and see some of the city's highlights including the Petronas Towers and Batu Caves. Sure you could fly to Kuala Lumpur, but the coach is a nice alternative that takes you right to the city centre and gives you a few hours of uninterrupted time to catch up on reading, movie watching or daydreaming. Read Where to Eat, Drink, Stay and Explore in Kuala Lumpur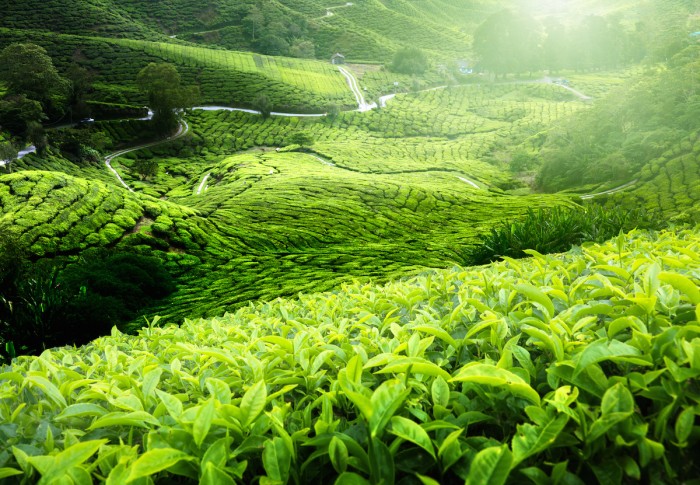 Cameron Highlands - Nature Getaway
Around 7-8 hours from Singapore, Cameron Highlands is a bit further away while still easily accessed by car or coach and offers a cooler retreat with temperatures rarely exceeding 25 °C (77 °F). The hill area is approximately the same size as Singapore and within the vast green space lies a variety of tea estates, strawberry farms, flower plantations, lakes and waterfalls. For a unique hotel experience, stay at Cameron Highlands Resort. Whether you're looking for beaches, shopping or nature there are many options for an easy getaway from Singapore that doesn't require hoping on a plane.