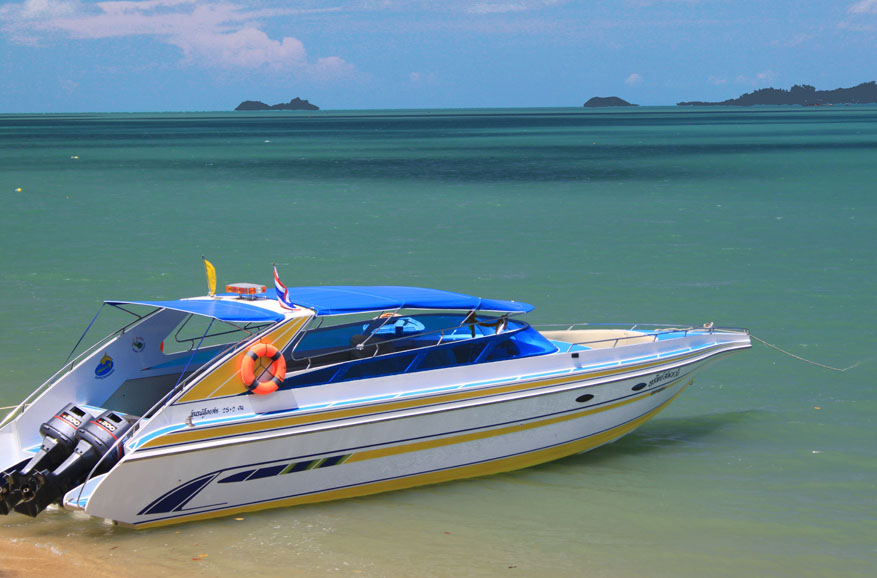 Beautiful Koh Samui Thailand, an island where you can party at internationally known beach clubs and dine on world class fare or be perfectly happy secluded in a beautiful resort admiring the beautiful beach. Koh Samui has some thing for every one and many different beautiful beaches that cater to different tastes. With each beach having unique qualities, it is hard to choose favorites, but Lamai beach in Koh Samui is definitely my favorite beach to lounge out at, while Bo Phut beach is my favorite for dining.
Lamai beach is less rowdy than it's more popular counter part Chaweng beach, which mean less vendors walking the beach and often better hotel prices. If you have read our article about Seminyak in Bali, you know when vacationing, we are always looking for the more sophisticated beaches that allow us to relax, shop and hit the occasional lounge when we want to venture out. Lamai beach in Koh Samui is a big, beautiful white sand beach, with gorgeous turquoise water and met all of our needs except for great shopping. Bali still has Koh Samui beat there. Lamai beach is lined with resorts with beach front restaurants and bars. Behind the beach is Lamai town, which is a small street with touristy shops as well as many different kinds of restaurants. Once we were finally tiered of Thai food, we tried The Tropicana an Italian restaurant run by a resident Italian gentleman. The food was fabulous and a welcome temporary change from Thai food.
Lamai has many different resorts to choose from, and we luckily found a great all villa resort that we loved called Zara Beach Resort. It is located at one end of Lamai beach and only a short walk to many popular beach front restaurants and lounges. This small resort with only 12 villas still had every thing we wanted with a really nice spa offering Thai massage and a resort bar where we met many other vacationers. We felt like we could just spend the week within a 1 km radius of our hotel and be perfectly happy.
Since this was our first time in Koh Samui, we did have to eventually venture out. We rented a little manual jeep that fit the island beach vibe really well and did a tour around the island. We headed over to the popular Chawang Beach for lunch and lounged out on a lounger at The Ark Bar. This place had a nice chilled vibe and a decent menu of Western and Thai food. We quickly realized why most people were sitting on loungers a few rows back from the front, as we were constantly asked to take photos with monkeys and buy random toys from all of the vendors walking by. Another reason why I prefer Lamai beach.
Having heard that the famous beach club brand Nikki beach has a location on Koh Samui, we drove to the complete opposite side of the island to Lipa Noi beach to catch the sunset on one of their pool side cabanas. I can`t say the place was busy when we were there, but the cocktails were amazing and the sunset was beautiful.
I have heard so many horror stories about tourist crashes and fatalities on motor bikes, I usually prefer to rent a car than a motor bike when vacationing. This time however, after scoping out the roads in the car first and from recommendations from other resort guests, we tried it out. It only cost 250 baht to rent a scooter for the day, that's about $8, which makes it so much more appealing. The roads in many parts of Koh Samui aren't too crazy and in most areas there is a large shoulder to drive on so you can stay off of the main road. It did end up being a really fun way to get around the island.
We scooted over to Bo Phut beach, which is a must visit during a trip to Koh Samui. Fisherman's village in Bo Phut is a little street that is lined with lots of very nice restaurants and small shops. This area does not have the nicest beach to lay out on, but the water and views are incredible. With so many places to choose from, so we found our selves starting at an English style pub with drinks, then heading over to an Italian restaurant at the end of the strip for wood fired pizza. The water is incredible, as we sat and looked over the water, within a 2 hour time frame the water changed from turquoise, to dark blue, to stripes of dark blue and turquoise. I took five photos of the speed boat on Bo Phut beach withing 30 minutes, and in each photo the water is a completely different colour.
Koh Samui truly is breath taking, almost every second of the trip we found ourselves in awe at the beauty of this island. We will definitely be back.
Tips:
To get from Bangkok to Koh Samui you can either fly direct on Bangkok Air or many of the major airlines. A budget alternative that we went for is we flew from Bangkok to Surat Thani on Air Asia. From Surat Thani you can take a ferry to either Koh Samui or Koh Phangan. When you arrive at the Surat Thani airport, there is a desk that you can buy your shuttle transfer and ferry tickets. You can also take a bus from Bangkok to Surat Thani, but we found the flight on Air Asia to be cheaper.
To get from Singapore to Koh Samui, Bangkok Air offers direct flights. An offer cheaper alternative is to fly from Koh Samui to Phuket, then take one of the budget Airlines from Phuket to Singapore. Check out Tiger Airways, Jetstar or Air Asia
Side Trips:
Take a short ferry ride to Koh Tao for a more rustic and laid back island
Do a day trip around the Ang Thong Marine National Park
Take a short ferry ride to Koh Phangan, the location of the famous full moon party