For a small island, Bali has more to offer than the average beach destination. While most visitors stick to Kuta and Seminyak, there are so many other neighbourhoods to explore. Read below to see which neighbourhood in Bali is right for you.
If you have kids, read Ultimate Guide Of Things To Do In Bali With Kids
Seminyak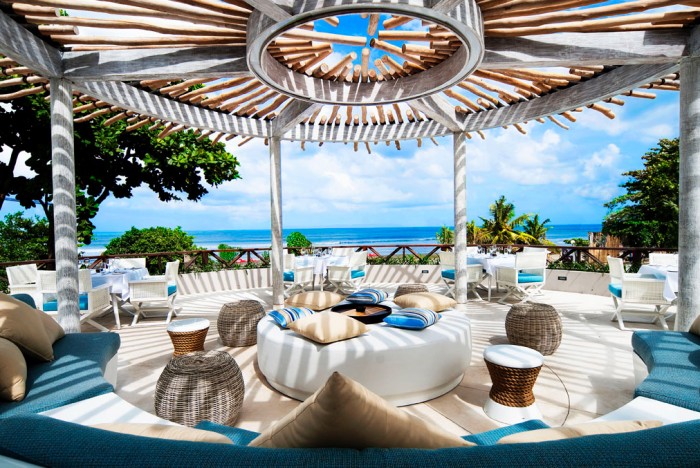 When boutique shops, fine dining, beach clubs, and villas are exactly what you're looking for, head to Seminyak. Here you'll find a nice beach in the middle the action, without the crowds and chaos of nearby Kuta. Seminyak is a more mature, upscale destination with a large selection of villas and a few high end resorts including the always popular W Resort and Spa Seminyak.
Kuta
If nightlife, budget hotels and cheap eats are your thing, Kuta is the place for you. Come to Kuta to party 24 hours a day whether it's on the beach, in a night club, or in a seedy bar. Many families also choose to stay in Kuta for its abundance of activities and family friendly hotels, for which we recommend Sheraton Bali Kuta Resort and Hard Rock Hotel Bali.
Bukit Peninsula- Uluwatu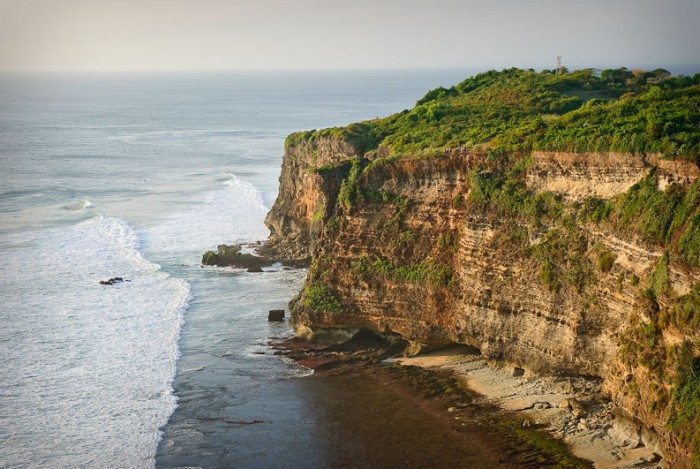 Commonly referred to as The Bukit or Uluwatu, this large limestone peninsula is home to some of the island's most luxurious resorts as well as the famous Uluwatu Temple. Here you'll find the surfing crowd congregating at their favourite watering hole Single Fin where you can watch all the surf action and spectacular Bali sunsets from prime cliff top real-estate. Bingin Beach is where to go if you want a cheap and cheerful guesthouse with beach views and surf at your doorstep.
Splurge worthy resorts include Bulgari Resort Bali (yes that Bulgari), Banyan Tree Ungasan Hotel and Alila Villas Uluwatu. See our guide to Uluwatu.
Nusa Dua and Benoa
Nusa Dua is well known for its gated resort area that is home to many expansive and luxurious resorts. Our favourites include Ritz-Carlton Nusa Dua and Sofitel Bali Nusa Dua. The resorts in this area have everything you need under 1 roof including a private beach, over-sized pools, cabanas and day beds, multiple restaurants, bars, spas and ample activities to keep you occupied. There is really no reason to leave the resort, unless of course you want to play a round of golf and for that you don't even need to leave Nusa Dua. The Bali Golf and Country Club is right around the corner.
Down the road, Benoa doesn't have the prestine feel of Nusa Dua but still boasts some nice resorts including Conrad Bali Resort. Instead, behind the large resorts of Benoa, you will find a strip of nice restaurants, a little shopping and lots of very decently priced small spas. This allows you to enjoy the lux of your resort while being able to easily access well priced dining, drinking and spa options.
Ubud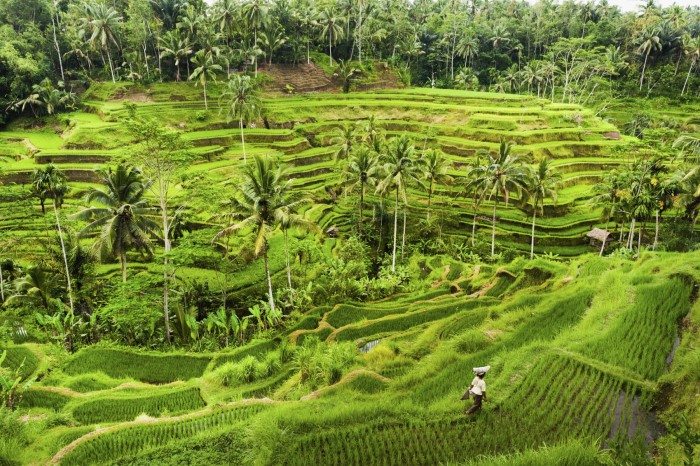 Ubud is the cultural center of Bali where art galleries and artists' workshops abound. As a hillside escape, paddy fields replace beaches as the desired scenery. A walk down the main area of Ubud will bring you past plenty of vegetarian and healthy dining options as well as local and international cuisine. The relaxed pace makes Ubud a great holiday from your holiday. Spend 1 day exploring Ubud by hired car or 1 night or more to take in the radiating culture this town offers. Stay in either Hanging Gardens of Bali or Mandapa a Ritz-Carlton Reserve for a serene getaway.
Jimbaran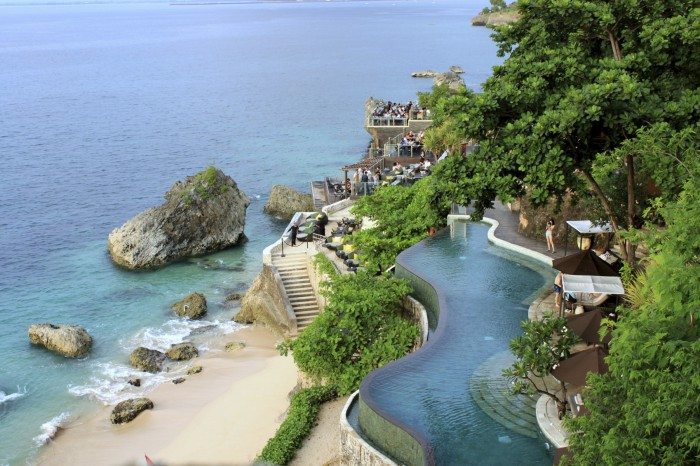 Originally a small fishing village, Jimbaran offers an alternative beach destination only 15 minutes from the airport. The area's main draw is the long stretch of beach and row of seafood restaurants. It attracts visitors from all over Bali to enjoy freshly grilled seafood by candle light right on the beach. Jimbaran is also famous for it's picturesque cliffside bar, Rock Bar, found at Ayana Resort.
Stay at Le Meridien Jimbaran to be right behind the stretch of seafood restaurants and steps from the beach.
Canggu
This surfers paradise is located just North of Seminyak where it attracts board riders with its waves and laid-back atmosphere. Even those who can't balance on a board will enjoy Canggu for its small selection of quirky cafés and open-air dining options. Head to Warung Dandelion for tasty local eats in a pretty indoor/outdoor setting. Canggu is a popular Expat hangout with many foreigners choosing to call this area home.
Sanur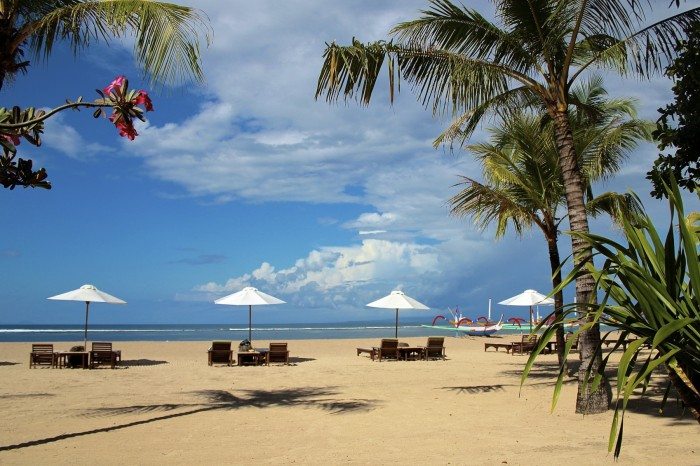 Sanur is Bali's original upscale resort area with an abundance of restaurants and accommodation options. A quiet beach town, one of the highlights is the 5 km long beachfront cyclepath. Notable resorts include Fairmont Sanur Beach Bali and the vast selection of villas.
Northeast Bali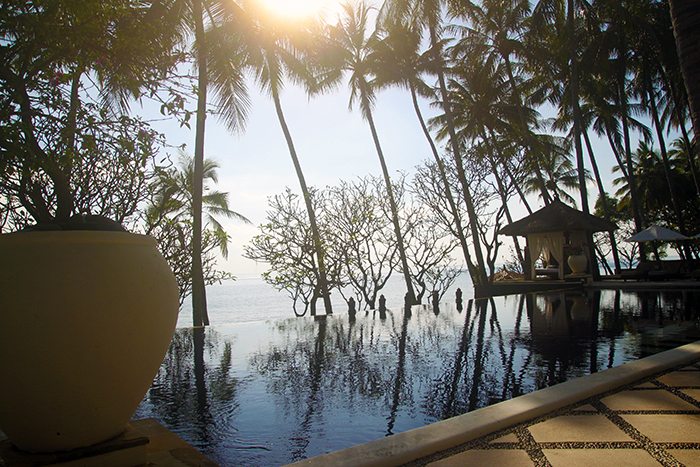 Escape to Northeast Bali on a spa holiday to Spa Village Resort Tembok. Here you can spend your days learning a new craft, practicing yoga, indulging in spa treatments and dining on fine cuisine, all without leaving your resort. It's the ultimate retreat in an area secluded from traffic and noise.
Lovina Beach
The black sand beach of Lovina is a quiet, less frequented beach on the Northwest side of Bali. A great place to relax while watching for a glimpse of a pod of dolphins. A day trip here can include a visit to the nearby Manjangan island and Gitgait village where there are 3 beautiful waterfalls.
Southeastern Islands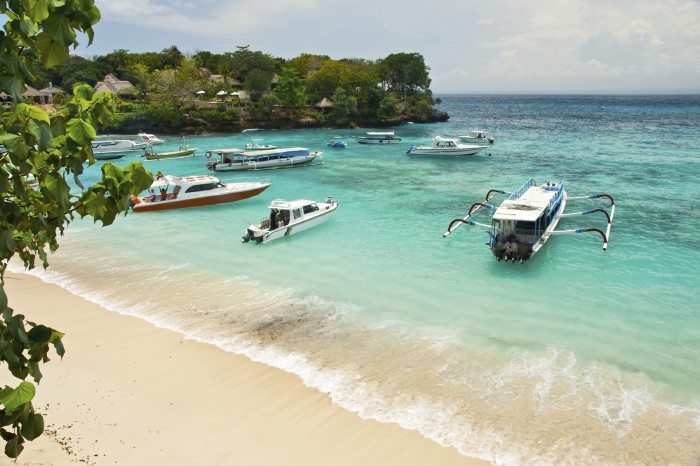 Made up of Nusa Lembongan, Nusa Penida and Nusa Ceningan, the three islands sit around 15 km off the Southeastern coast of Bali. Nusa Lembongan is the most popular of the 3 with good diving, snorkelling and surfing as well as accommodation to suit a variety of budgets. Nusa Penida is the least developed but offers world class diving and Nusa Ceningan offers more snorkeling and surfing.